Dale Earnhardt Sr's 4 Kids? Meet All His Children Who Carry on the NASCAR Driver's Legacy
Racecar driving legend Dale Earnhardt passed away almost two decades ago in a tragic racing crash. He is survived by his four children from three marriages, Kerry, Kelley, Dale Jr., and Taylor. Meet them.
Years ago, Dale Earnhardt Sr. hit the racecourse tires a-screeching and trails blazing. Even after his tragic death in February 2001, the NASCAR driver was a man loved and adored by many for his prowess and skill behind the wheel.
Dale Sr.'s career and legacy began decades ago with his grandfathers both living as legends back in the day. He continued the traditions when he took to the wheels and dived into stock car racing.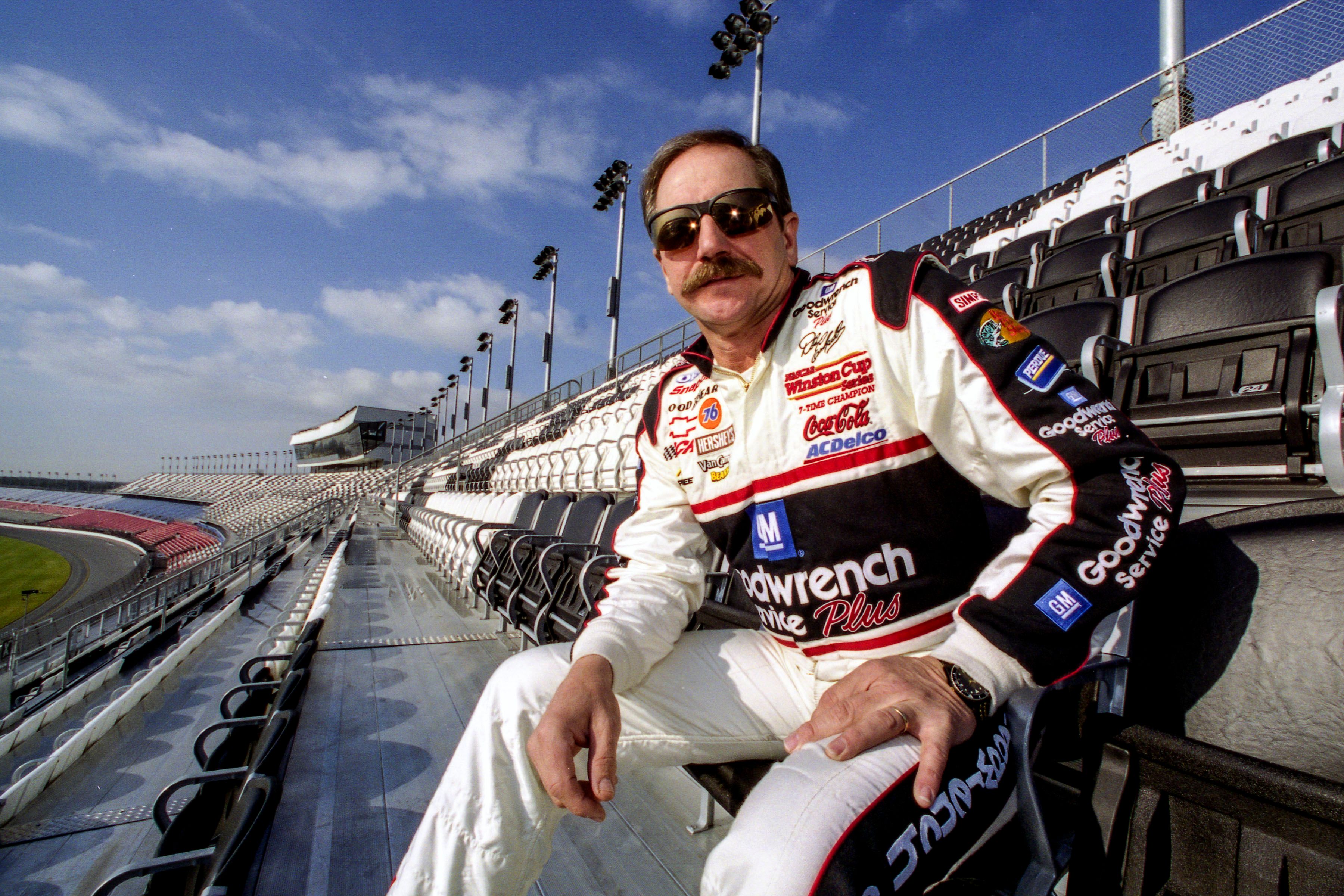 Alongside his career legacy, his family's legacy also stands in the halls of NASCAR history. Throughout his life, the seven-time Winston Cup Series champion was married to three different women, all of whom he had children with. 
KERRY 
Years after he dropped out of high school, Dale Sr. married his first wife, Latane Brown, in 1968, at the young age of 17. Only a year later, they welcomed their son, Kerry, on December 8, 1969.
Kerry followed the Earnhardt tradition by pursuing a career in racing and started his NASCAR racing career in 1998. His career carried on for many years until shocking developments in the early 2000s.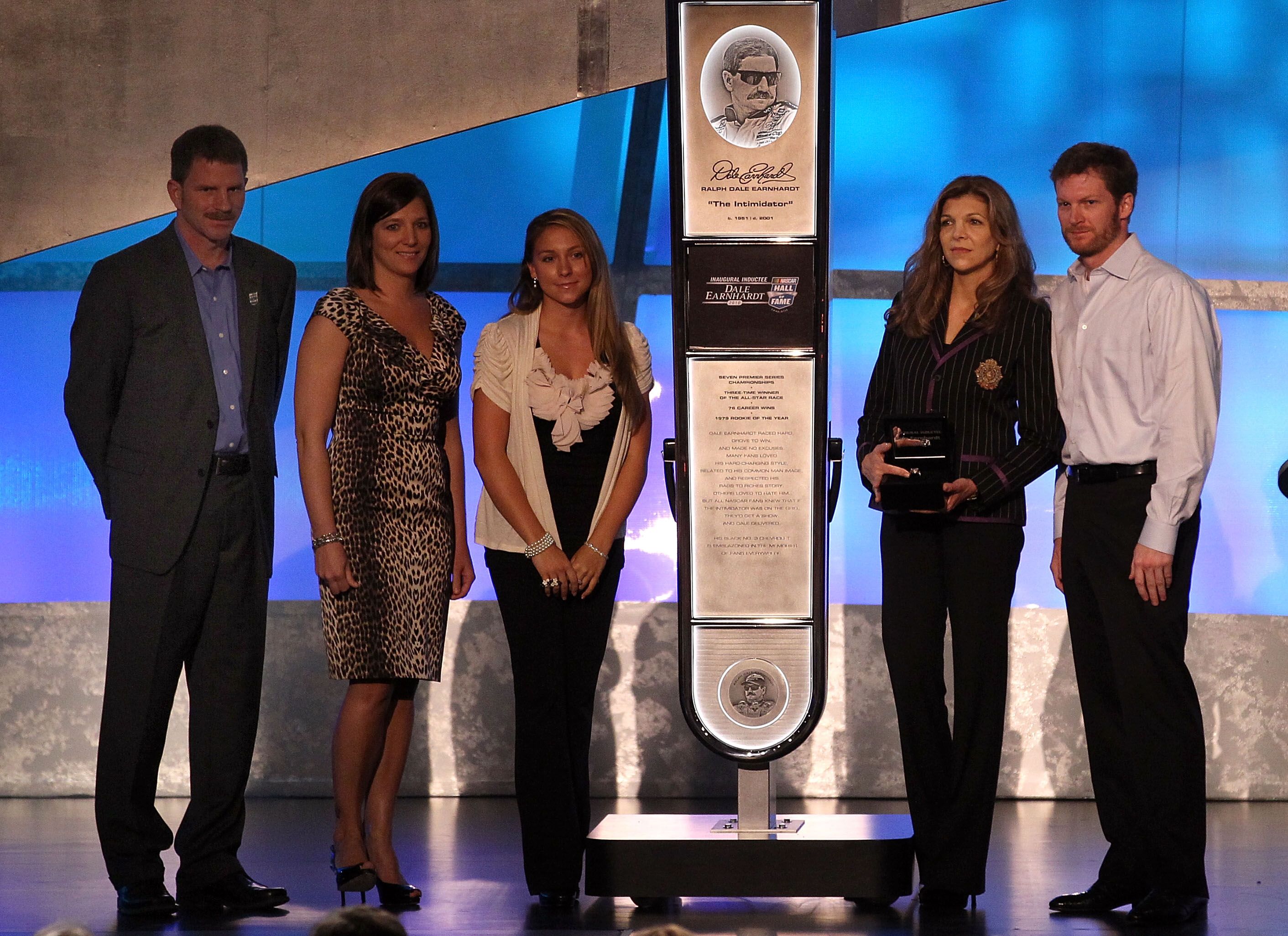 Two years after being struck by the tragedy of his father's sad 2001 death, Kerry soon stared unemployment in the face. According to the Washington Post, he had somehow fallen below the unemployment line.
This was after he had trudged on in his NASCAR career for two seasons in its Class AAA league without any wins. He was soon released by his team, FitzBradshaw (now Trail Motorsports), and subsequently replaced.
Being a true Earnhardt, Kerry found a way to bounce back and continued racing. Come 2007, he hung his hat from competitive driving, only making a few appearances over the years. He later transitioned to other fields, including entrepreneurship.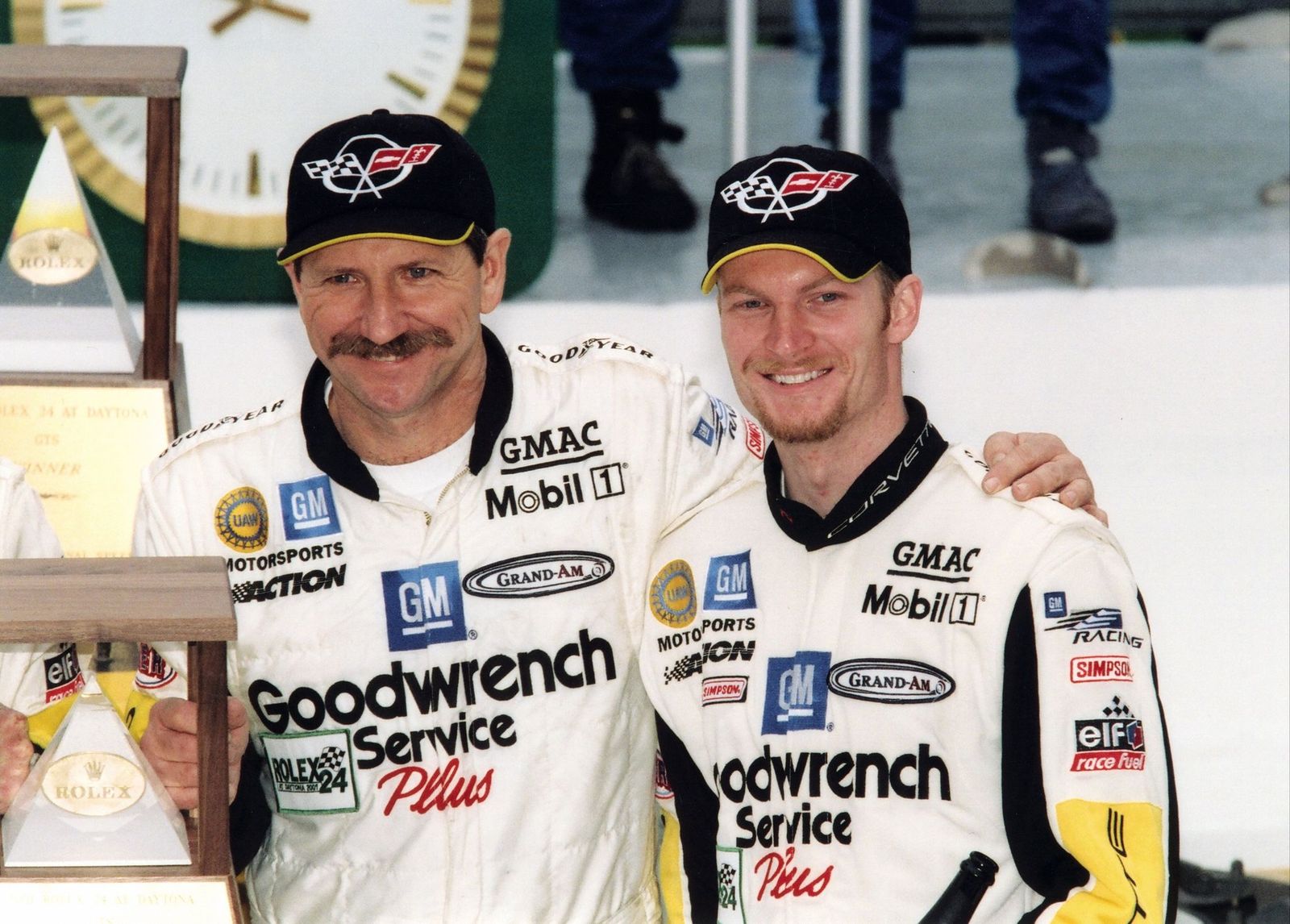 In 2016, news that the oldest of Dale Earnhardt Sr.'s children and one of the late legend's wives were at loggerheads broke through the racing world.
ESPN reported that Teresa Earnhardt, Dale Earnhardt Sr.'s wife at the time of his death, and Kerry were having disputes over him and his wife, René, using the Earnhardt name to start their own brand, Earnhardt Collection.
The conflict dragged on for a while, but per Kerry and René's official website, they came out on top and now successfully run The Earnhardt Collection™.
The husband and wife have four children, Bobby, Jeffrey, Blade, and Kayla. Their son, Jeffrey, has continued the tradition and now competes full-time as a NASCAR driver.
In December 2020, NBC Sports reported that the 31-year-old would participate in the coming 2021 NASCAR Xfinity Series season. What a way to carry on the legacy!
KELLEY
In 1970, Dale Sr. parted ways with his first wife, Brown. Not a man to wallow in loss, he soon found love with Brenda Gee, the daughter of NASCAR car builder Robert Gee.
They tied the knot in 1971 and welcomed their first child, Kelley, in 1972. Now Kelley Earnhardt Miller, the legend's daughter has built a legacy for herself in NASCAR.
However, rather than burn the tires on the course, she is the vice-president of stock car racing team JR Motorsports which she co-owns with her brother, Dale Earnhardt Jr.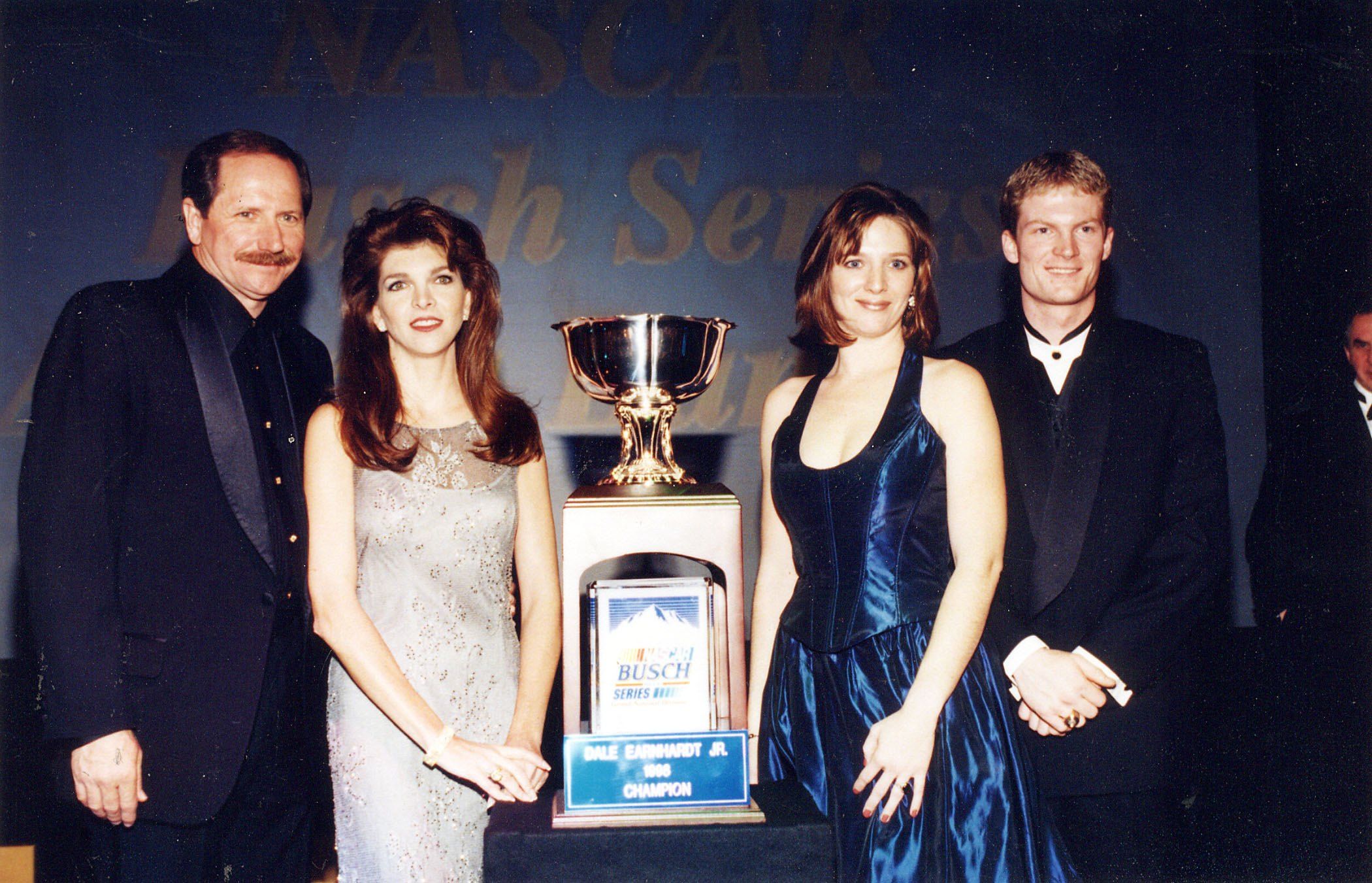 From its early days, JR Motorsports did impressively well in the business and produced some equally impressive drivers. Together with her younger brother, Dale Jr., Miller proved that race car driving truly is in the blood both on and off the course.
The brother and sister also collaborated to produce the inspirational book "Drive: 9 Lessons To Win In Business and Life." At 48 years old, the businesswoman is a big believer in family and often takes to social media to share precious family moments. 
DALE JR.
Two years after Dale Sr. and his third wife, Brenda Gee, welcomed their daughter, their son, Dale Earnhardt Jr. was born. Dale Jr. also carried on the Earnhardt tradition by pursuing a career in race car driving. 
Not only is he a semi-retired professional stock car racing driver and team owner, but he is also an author and analyst for NASCAR on NBC. Just like his half-brother, Kerry, he has also had a feud with their stepmother, Teresa, over using their father's name. 
Dale Jr. is happily married to his wife of four years, Amy. They welcomed their first daughter, Isla Rose, in 2018 and welcomed their second daughter, Nicole Loraine, in October 2020.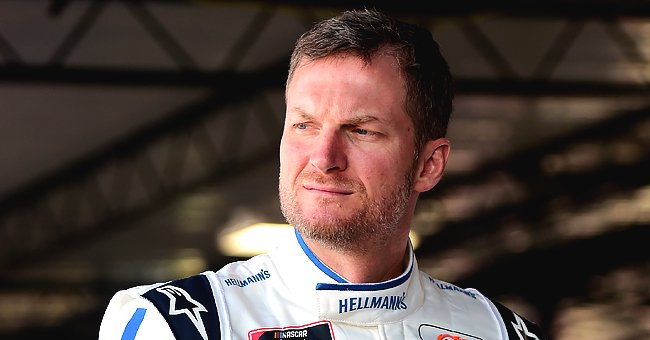 TAYLOR
Not long after Dale Jr. was born, Dale Sr. divorced Gee and married his third wife, Teresa. They had one child. Taylor Earnhardt, the youngest of the iconic Dale Earnhardt Sr.'s kids, was born in 1988.
At 33, Taylor, who is now Taylor Earnhardt Putnam, is a professional rodeo performer, and so is her husband, Brandon Putnam. Last year on Father's Day, she paid tribute to her late dad with a touching Instagram post.
She shared a sweet throwback snap of him giving her younger self a tender fatherly kiss with a heartfelt caption that read: "Wishing all of the incredible dads, grandfathers, and father figures a very Happy Father's Day! ♥️."
On February 18, 2001, the news of Dale Earnhardt Sr.'s crash rippled through the world and caused a significant shock in the racing community. The racing icon might be long gone now, but he certainly lives on true his family and the legacy he left behind.