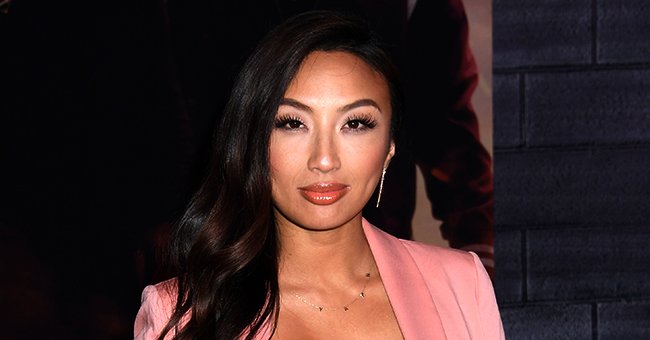 Getty Images
Jeannie Mai Shows Her Slim Body & Long Legs Rocking a Vintage Jacket with Blue Jeans (Photo)
"The Real" talk show host Jeannie Mai looks fabulous in a vintage jacket and blue jeans in a new picture shared to her social media, revealing her enviable figure and elegant legs.
Jeannie Mai is glowing on her Instagram feed as she poses in a photo wearing a leather jacket and jeans from J Brand, which were gifted to her. She paired the outfit with stiletto heels.
Mai appears fresh and composed as she models with a small rectangular clutch bag. Her mid-length chocolate brown hair is straightened and falls down her shoulder smoothly.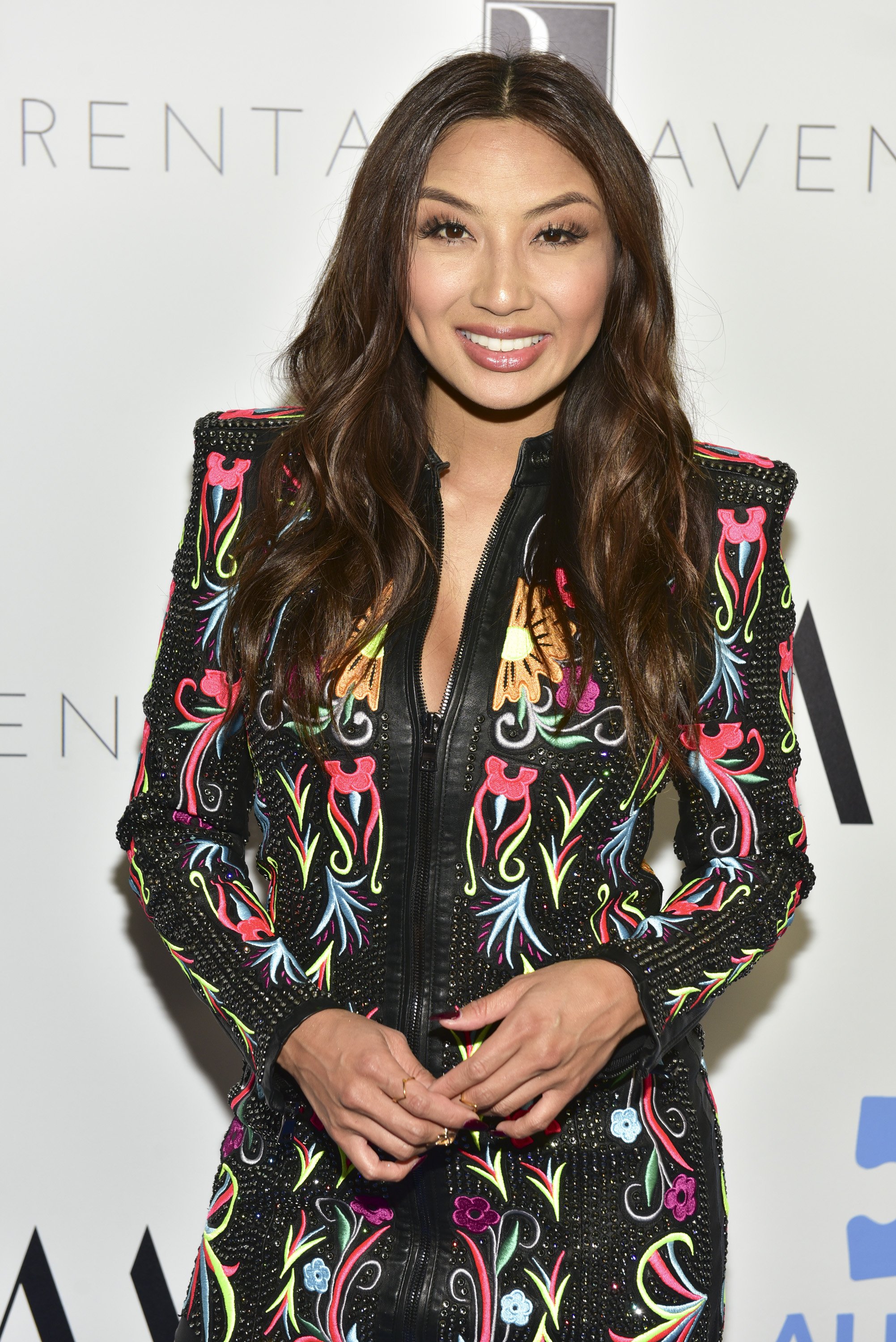 Jeannie Mai at the 2018 Autism Speaks "Into The Blue" gala at Beverly Hills Hotel | Source: Getty Images
Mai wore dark sunglasses and a black top underneath the vintage jacket. She is sophisticated and sexy at the same time. She teeters on the flight of steps while leaning against the railing.
She privileged her 2.4 million Instagram followers with her post, which received a mass response. The picture garnered almost 40 thousand likes, and Mai wrote in the title:
"My weakness is finding vintage jackets with maje shoulders from the 80's. They don't make em like this no more."
Last year in November, Mai was diagnosed with a rare, potentially life-threatening disease called epiglottis. Abruptly and unfortunately, she was forced to exit the "Dancing with the Stars" competition.
Mai had to have emergency throat surgery before her esophagus closed completely, which would stop her ability to breathe. She was misdiagnosed twice before she saw an ear, nose, and throat specialist.
Mai lost a lot of weight and muscle mass after her operation last year but worked on regaining it.
Mai admitted that when she first fell ill, she was still prioritizing her work over her health and wanted to continue with practicing with her dance partner, Brandon Armstrong, at all costs. She has now completely recovered.
Mai became more health-conscious in 2018 and began her fitness journey after realizing that she had deprived herself of many foods because she was afraid of putting on weight. She explained:
"For 12 years, I never touched rice, potatoes, carbs-anything that could contribute to weight gain."
Mai began doing weight training which changed her body drastically. She saw an improvement in her arms, hips, and legs. So dawned her new age of loving her body and testing her strength limits.
Unfortunately, Mai lost a lot of weight and muscle mass after her operation last year but worked on regaining it. She lost 15 pounds from the competition and then post-operation.
The producer became depressed with her loss of progress but has now resumed her workouts. Although her recovery period was stressful, her fiance Young Jeezy (Jay Wayne Jenkins), quickly found humor in the situation.
He said that the three weeks that Mai could not speak were incredibly peaceful. No doubt, the smooth transition was also thanks to Mai's mom, who helped nurse her back to health.
Please fill in your e-mail so we can share with you our top stories!