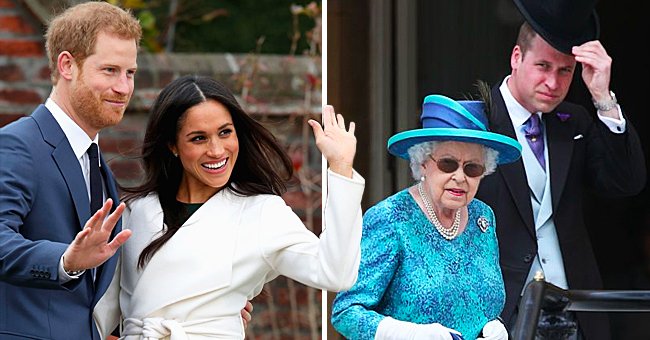 Getty Images
Prince William Thinks Meghan & Harry Were Disrespectful to Queen Elizabeth, Expert Claims
The Duke of Cambridge, Prince William, is reportedly angry at his brother, Prince Harry, and his wife, Meghan Markle's response to the Queen's recent announcement. Find out all about the announcement and the shocking response.
Prince William is reportedly displeased with his brother, Prince Harry, and his wife, Meghan Markle's response to the Queen's announcement that they have stepped down from their royal roles.
Last week, Buckingham Palace released a statement stating that Prince Harry and Markle would lose all their royal patronages as they step down. This includes their involvement with charity and Harry's honorary military titles.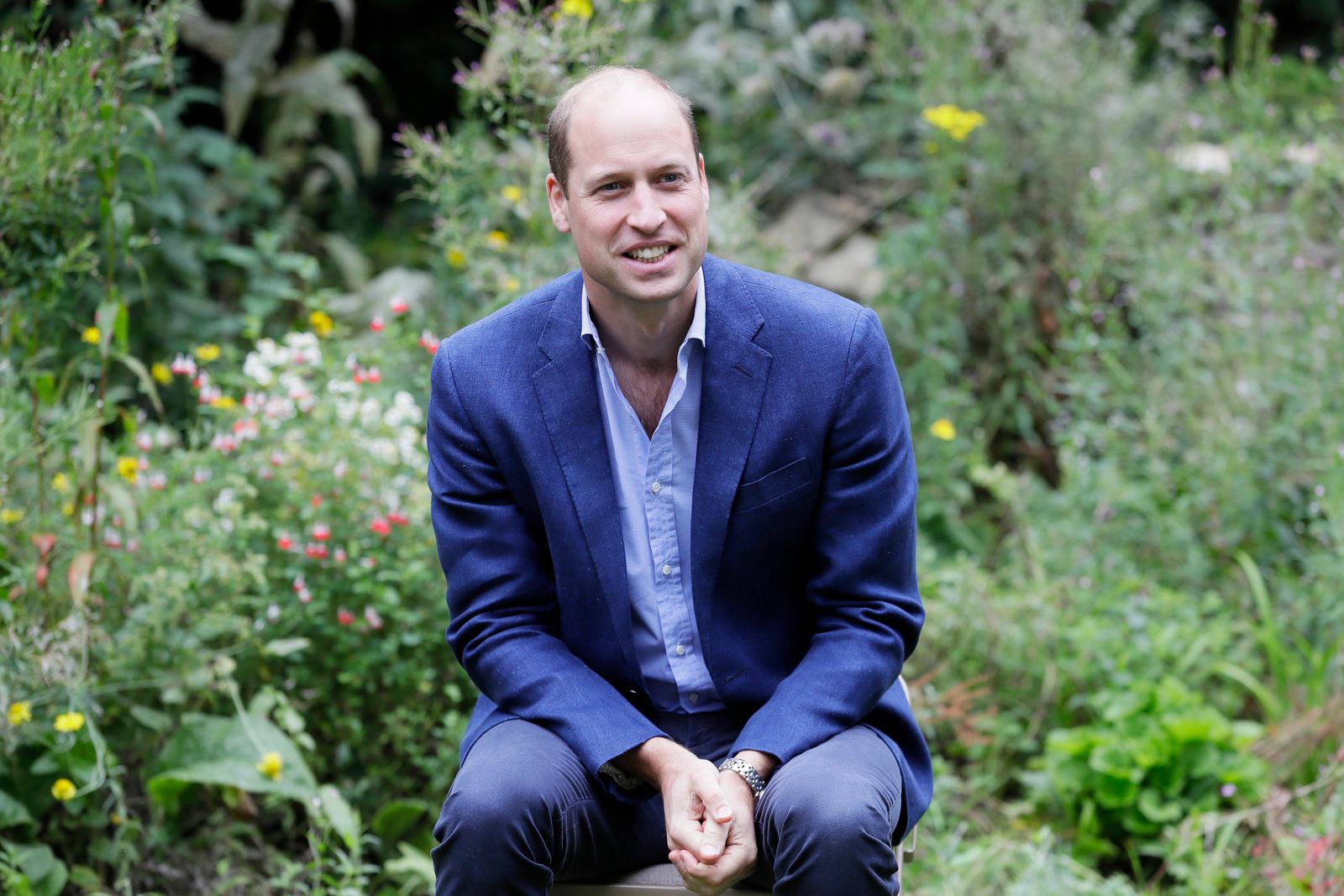 Prince William, Duke of Cambridge speaks during a visit to the Garden House part of the Light Project on July 16, 2020 | Getty Images
This announcement came a year after the Duke and Duchess of Sussex revealed their plans to step down. This was followed by a year-long review period. Harry and Markle's response to the statement was shocking.
The couple released their own statement in reply, as they pointedly referenced the monarch's "We can all live a life of service. Service is universal." Royal expert Katie Nicholl shared Prince William's feelings about their response with ET:
"He [Harry] feels that this statement that the Sussexes put out just moments after Buckingham Palace made the announcement was disrespectful."
Nicholl added that the Palace perceived the tone as disrespectful to the Queen. She also noted that it is very rare to see anyone answer back to the Queen.
William was reportedly unhappy with Harry and Meghan's behavior and found it insulting and disrespectful. Answering the Queen back is clearly a deeply offensive act.
More details have come to fuel the perceived row between the Susexxes and the royal family.
For the first time since their 2017 wedding, Harry and Markle are reportedly going to conduct their first sit-down interview with Oprah Winfrey. The interview will take place on March 7.
They are reportedly going to talk about topics such as the birth of their son, Archie, their discord with the royal family, their stepping down, to their multimillion-dollar deals with Netflix and Spotify. A source told Hollywood Life why they feel now is the time to open up. They said:
"Now that Archewell is in full swing, Meghan and Harry are ready to talk about it. That's why the time is finally right for this big sit down."
According to the source, Harry and Markle wanted to put things in place and have things solidified. Doing such a significant interview at a time when they were unsettled, such as when they first moved to California, would have been problematic.
Also contributing to the perfect timing is Markle's pregnancy. The source added that the couple can now be comfortable and transparent with Oprah about their lives since they have already announced the pregnancy.
However, more details have come to fuel the perceived row between the Susexxes and the royal family. The Queen's upcoming Commonwealth Day address has been set for March 7, the same day as Harry and Markle's Oprah interview.
This new development has left people wondering if this is a way of overshadowing the much-anticipated tell-all interview. The sit-down is scheduled for 8 p.m. that day, just hours after the Queen's speech.
Either way, the couple is reportedly just happy to be finally done with their exit, and nothing can get in the way of that, according to
a Us Weekly source
.
Please fill in your e-mail so we can share with you our top stories!