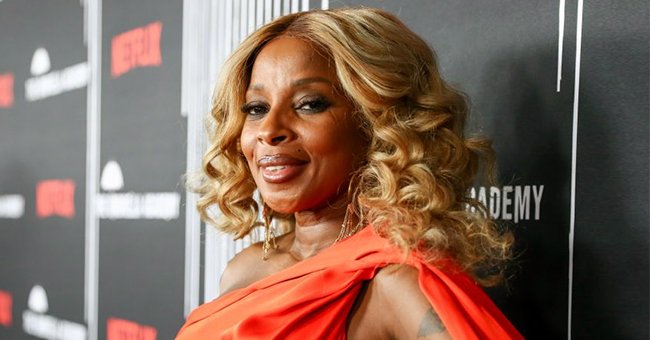 Getty Images
Mary J Blige Shows Her Slim Figure Doing Catwalk in Snake-Print Knee-High Boots & Fitted Jeans
Showing off her slim figure, singer Mary J Blige did a super-classy catwalk in stylish snake-print knee-high boots as well as gorgeous fitted jeans.
The acclaimed Mary J Blige didn't hesitate to flaunt her beautiful bod in skin-tight jeans as well as snake print knee-high boots. She did this all while strutting her stuff catwalk style.
Her hair blowing in the wind, Blige took to the streets, walking like an absolute model. Her outfit, hair, and accessories matched her confidence as she strutted her stuff.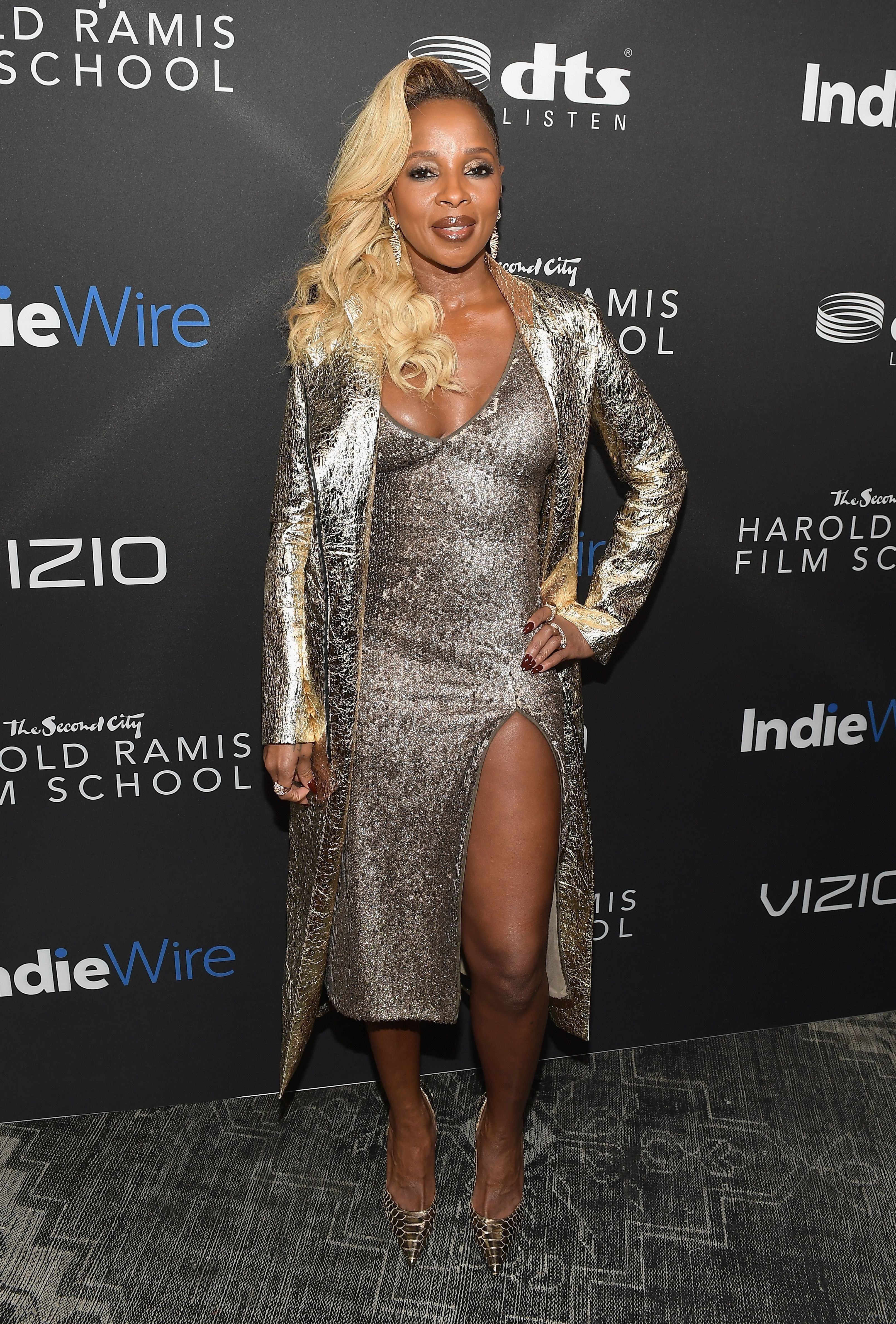 Singer Mary J. Blige attending the Inaugural IndieWire Honors in California in November 2017. | Photo: Getty Images
THE HOOD
The background of the photo completely suited her clothing, with the brown, black, and orange backdrop complimenting the shades of her outfit. Speaking about her own background she wrote:
"When you too hood to be in them Hollywood circles and you too rich to be in that hood that birthed you - Nas ?@robertector"
Blige is not just talking. The singer had a hard life growing up basically alone in the projects with her father nowhere to be seen and her mother working for extended hours as a nurse.
AS CONFIDENT AS THE COME
Blige looked absolutely stunning in her attire, with striking bold and blonde hair as well as large hoop hearings. She seemed unafraid to show off this outfit with her strut as well as her confident gaze.
[F]ollowing 13 years of marriage, Blige and her now ex-husband, Kendu Isaacs finalized their divorce.
However, this famous star wasn't always so self-assured when it came to her looks. She only realized how beautiful she was after acting in the movie "Mudbound", where she had to go completely natural.
FROM THE PROJECTS TO STARDOM
From winning a talent show at the age of seven, Blige slowly clawed her way out of the projects and was eventually discovered. Rapper Sean Combs originally saw potential in her with Blige stating:
"What I loved about Puff is he immediately saw [me]"
With her interesting back story and talent, Combs apparently knew immediately that Blige would be a star. As we all know, the rapper's instincts were definitely spot on.
NOT GON' CRY
In 2018, following 13 years of marriage, Blige and her now ex-husband, Kendu Isaacs finalized their divorce. They announced that this would be happening in 2016, two years before it was official.
There were rumors that he had been cheating on her but the singer eventually dowsed them saying it was untrue. However, she implied that Isaacs had been a gold digger, only after her riches.
Although their relationship didn't end on good terms, Isaacs seemed to have a positive impact on the star at the beginning of their partnership. He helped Blige walk away from the world of drugs and alcohol.
The singer claimed that those benefitting from her success were the ones who encouraged her to explore this toxic rabbit hole. It seems that fame doesn't always buy you the perfect life.
Please fill in your e-mail so we can share with you our top stories!