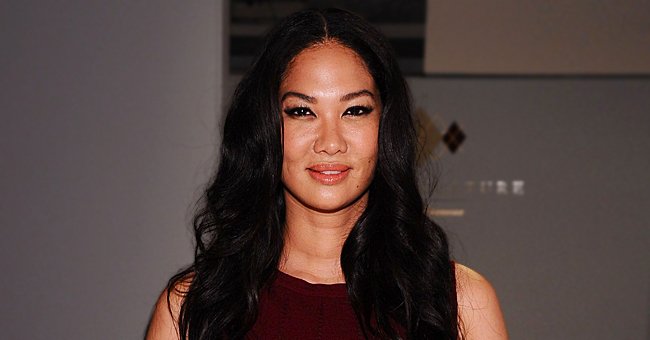 Getty Images
Ming Lee Simmons Captures Fans' Hearts in New Selfies Posing in a Green Corset & Leather Pants
Ming Lee Simmons captured the hearts of fans whilst posing in a green corset and leather pants in new selfies she shared to her official Instagram account @mingleesimmons.
Recently, Kimora Lee Simmon's daughter Ming Lee Simmons took to Instagram, sharing a bunch of selfies that awed fans and followers. In the pictures she posted, the young lady posed in a green corset and leather pants.
Standing in what is assumably her bedroom, Ming confidently posed for the camera, holding her phone whilst taking a bunch of mirror selfies. Holding the phone up delicately, she looked absolutely self-assured in every single pic.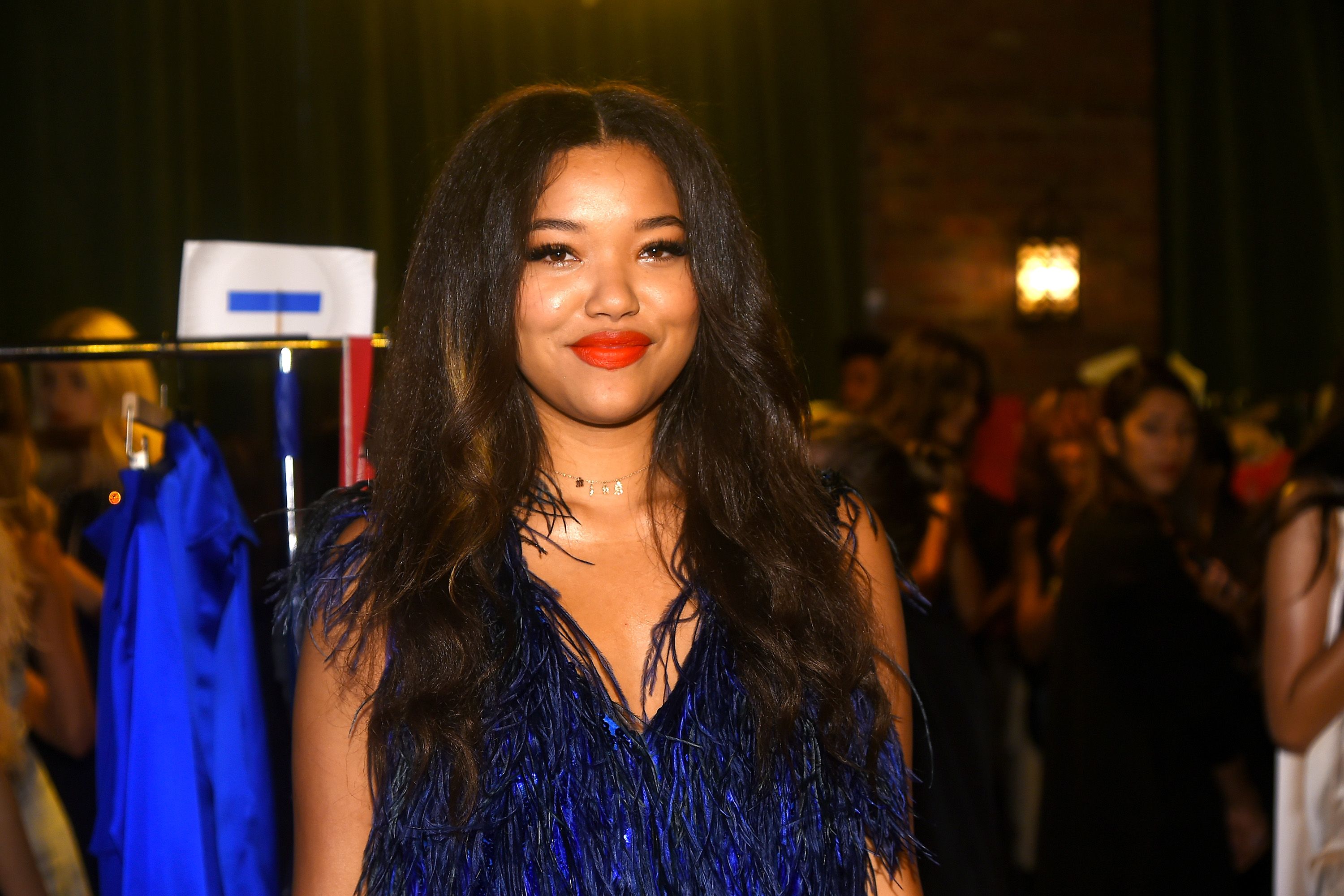 The Bowery Hotel on 13th September 2017: Ming Lee Simmons appearing at her mother's presentation during NY Fashion Week. | Photo: Getty Images
In one of the snapshots, probably the first, Ming looks almost like her model and mother Kimora, not posing in any specific style but simply standing in front of the mirror in a naturally beautiful posture. As a model herself, Kimora once stated:
"My main account – @mingleesimmons – is more of a portfolio of images I've created."
The other two pics show off Mings's talent as a model, posing in an alluring way. In one, she gracefully places her hand just under her bust, whilst in the other, she puts the same hand on her hip, slightly pouting in both snapshots.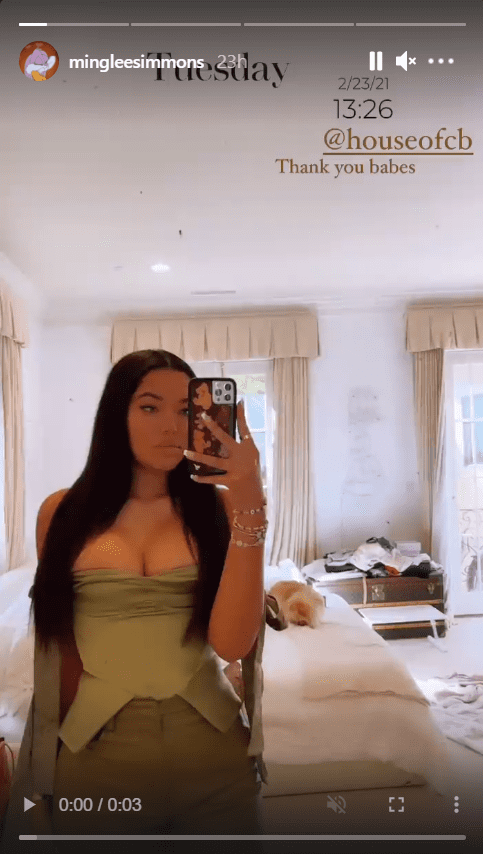 Instagram selfie shared by Ming Lee Simmons | Source: Instagram/mingleesimmons
The cream-pink, brown and white background seemed suited to what Ming was wearing. Her cute and fluffy dog blends into the background, sitting behind her on the bed and minding its own business.
Weirdly enough [Ming and Kimora] both graduated at the same time.
Ming's nude and white-tipped nails look absolutely stunning, matching the tone of the background. She also opted to wear a few gorgeous bracelets adding to the general contrast of green and pink throughout the snapshot.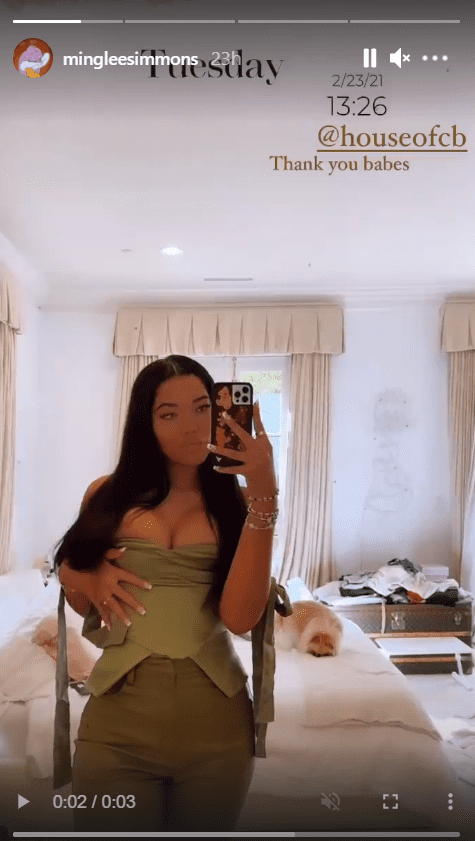 Instagram selfie shared by Ming Lee Simmons| Source: Instagram/mingleesimmons
The absolutely gorgeous Ming is more than just a pro at selfies and Instagram. She is also responsible for running her mother Kimora's fashion brand Brand Phat with her sister Aoki Lee Simmons and had the following to say about it:
"My mom leaves it up to us, not to say that she doesn't do anything, but I think she knows that we got it."
Sharing the reigns with her sister Aoki, Ming takes care of the creative side of things whilst her sibling keeps her eye on what is happening financially. Of course, not prepared to waste her talent, Ming also acts as a model for the business.
Kimora is an extremely proud mother, sharing many pictures of Ming online. Last year she took to Instagram, sharing snapshots of her daughter modeling for SKIMS, a brand belonging to reality star Kim Kardashian.
The first picture of Ming showed her wearing a cropped hoodie whilst making herself comfortable on a brown leather couch. She was also shot on the same couch in the second pic but wore nude leggings with a complimentary bra top.
Besides their similar looks, this mother and daughter's lives seem to match up in strange synchronistic ways as well. Weirdly enough, they both graduated at the same time, Ming from high school and Kimora from college.
Speaking about how Ming reacted to this turn of events, her mother claimed that the growing lady wasn't really positive, claiming that Kimora had overshadowed her special moment. However, Kimora still sees it as an inspiration to her children.
Please fill in your e-mail so we can share with you our top stories!