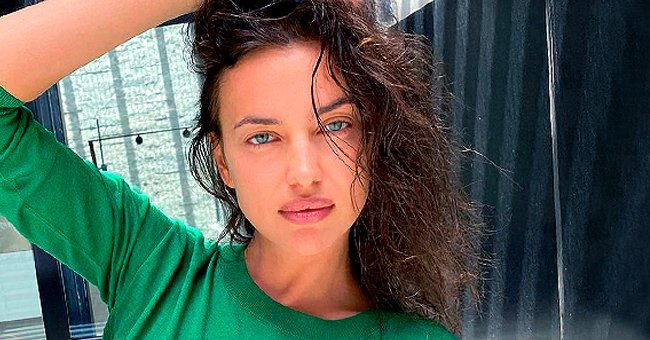 instagram.com/irinashayk
Bradley Cooper's Ex Irina Shayk Looks Barely Recognizable Rocking a Glamorous Green Wig
Bradley Cooper's ex-fiancee Irina Shayk showed off her eccentric side as she rocked a glamorous neon green wig, making it slightly hard to be recognizable.
Celebrity Russian model Irina Shayk who was romantically linked to Hollywood American actor Bradley Cooper first came into the spotlight in 2011.
She featured on the Sports Illustrated Swimsuit Issue, establishing a record as the first Russian model to work with the magazine. Shayk has since worked with other brands, thereby maintaining her relevance in the fashion industry.
Recently, she featured on Vogue and shared the behind-the-scenes experience with her numerous online followers. The actor's former lover released a clip that showed her looking stunning.
In the makeup shoot post, the 35-year-old wore a glamorous neon green wig that partially covered one side of her face. Her cheekbones were nicely contoured alongside the nose.
Fans could also notice the green eyeshadow that was artistically applied to both eyelids and the glossy lipstick. Altogether, she appeared nearly unrecognizable.
As Shayk posed by flipping her green hair, it was hard to miss the bright-colored dangling starfish earrings and necklace that dutifully accessorized her Versace outfit.
Sources confirmed that the two are cordial and passionately involved in their child's life.
Although the model was seated while swaying from side to side to flaunt her charisma, her £6354 Versace crystal-embellished satin mini dress glaringly paired perfectly with her fashion statement hairdo and make-up.
In the background of the same video, the makeup artist proudly gushed on his client and tapped on her face lightly. Cooper's ex then quipped:
"He said it all @jacobrozenberg… talkinnn about his green creation (of course!) Creative March issue with my love @justmashaf!"
The swimwear model has been very open about her recent obsession. She mentioned that it involves experimenting with a burst of colors. She also explained that the new mood is about leaving her comfort zone.
The former couple is parents to Lea De Seine, their only child, and sources confirmed that the two are cordial and passionately involved in their child's life.
Fans of the actor are familiar with his dedication to cherishing sweet moments with his family. Ever since the Hollywood celebrity became a dad, he declared undying love for his child.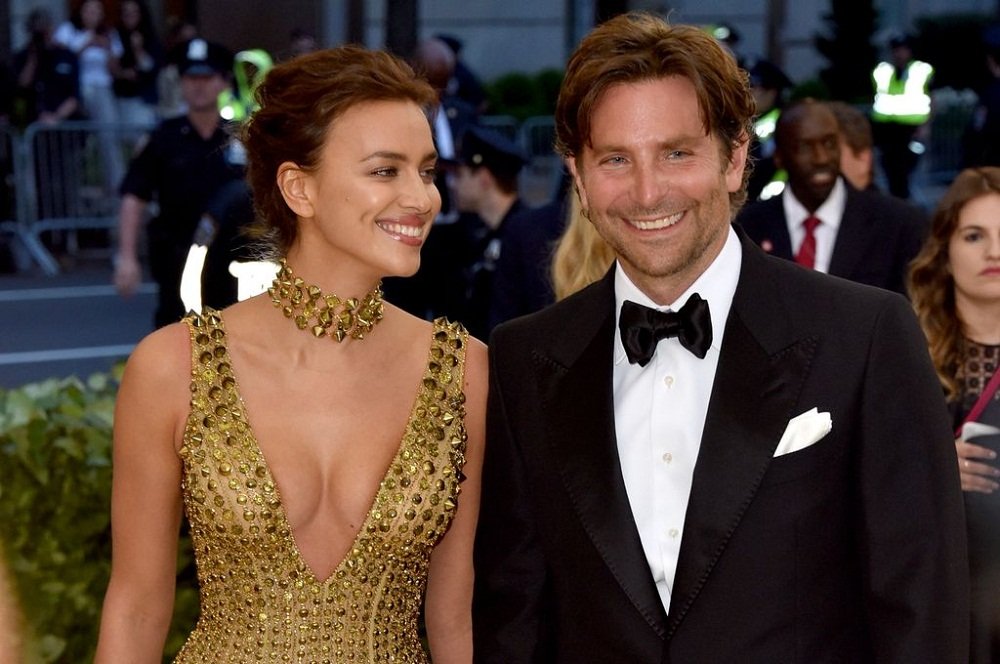 Irina Shayk and Bradley Cooper attending the Met Gala on May 2018. | Photo: Getty Images.
Please fill in your e-mail so we can share with you our top stories!