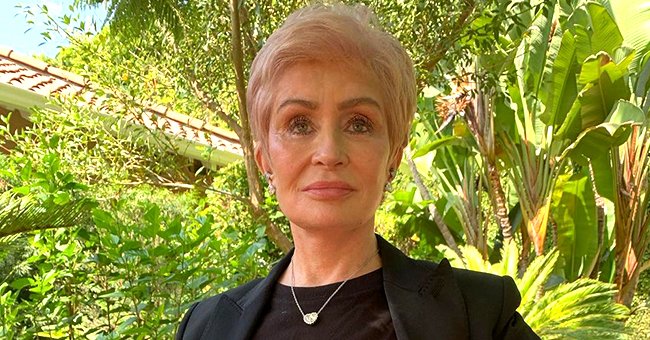 Instagram/sharonosbourne
Sharon Osbourne Melts Fans' Hearts with Hilarious Photo of Her Husband Ozzy Cuddling a Cute Dog

Sharon Osbourne took to social media to share an adorable photo of her spouse Ozzy Osbourne cuddling their dog, and her fans were amused and in love with the cute snapshot.
Sharon Osbourne exposed her husband Ozzy Osbourne on Instagram about how he loves to hate their little furry companion. Sharon posted a picture of their dog giving hilarious facial expressions.
She captioned her post, "It's a love/ hate kind of thing." Along with the post, she shared the snapshot that showed two other images of Ozzy and the dog and another one with the dog alone.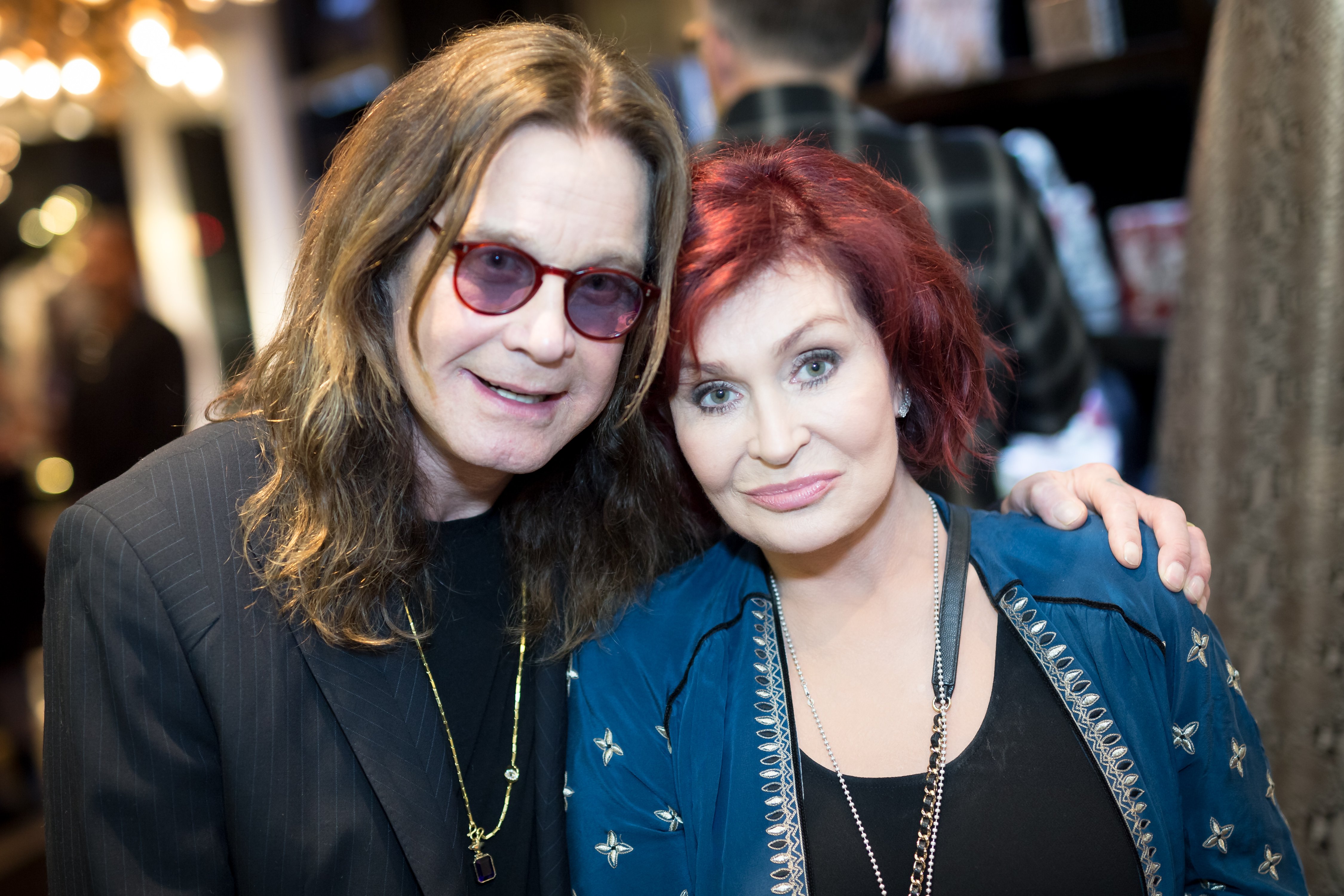 Ozzy Osbourne and Sharon Osbourne attend the Billy Morrison - Aude Somnia Solo Exhibition at Elisabeth Weinstock on September 28, 2017 in Los Angeles, California | Photo: Getty Images
OZZY CUDDLING THEIR DOG
The main focused image showed Ozzy cuddled up to their dog, both showing serious facial expressions. The 72-year-old wore a black golf shirt, and his visible tattoos showed on his arm.
He also wore a gold wristwatch as he held the pup up close to his chest. On the other hand, the puppy did not mind the camera and appeared to be focused on something else.
The snap from the top right showed Ozzy and the pet dog hilariously showing their teeth. The singer posed, looking right into the camera and the pup once again showed his canines while facing away from the camera.
The last snap zoomed into the puppy's face as it sat in between beige cushions giving a cute grin for the camera. Sharon's fans were smitten over how cute it looked.

Fan comment on Ozzy Osbourne's photo | Source: Instagram/@sharonosbourne
SHARON ADORES DOGS
On Mother's Day last year, she shared another photo of her and Ozzy on their bed watching TV surrounded by their nine dogs. The 68-year-old is a dog lover at heart.
The dogs included Pomeranian pups, 'Pomskies,' and small Shih Tzu tucked under her arms. According to the Daily Mail, the former "America's Got Talent" star has always expressed her love for the four-legged animals, with her signature breed being Pomeranians.

Instagram user's comment on Ozzy Osbourne's picture cuddling a puppy | Source: Instagram/@sharonosbourne
Not only does she cuddle with them on her bed, but she also dines with them. Last month, she posted a photo enjoying a 'VIP' dinner with four of her dogs at home.
On the snap, she had a plate of crackers and cheese and had a bottle of wine next to her plate. Sharon's furry friends joined her at the pink-themed dinner table.

Fan comments on Ozzy Osbourne's photo | Source: Instagram/@sharonosbourne
As she refers to them often, her "pack" has also made it on the internet as they reportedly have a designated page on her website. Asked what her pets have taught her, she reportedly said she prefers them over humans.
"My pets have taught me that I mostly prefer animals to people," she revealed. Sharon appears to be very attached to her dogs, and they are not the only furry animals in her home. She also owns two cats named Mo-Mo and Puss.
Please fill in your e-mail so we can share with you our top stories!