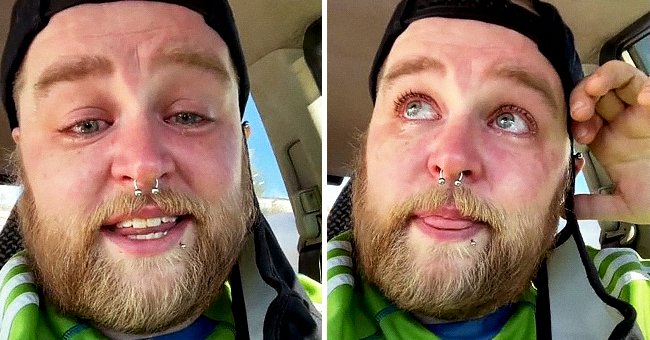 tiktok.com/livefreestudios
Crying Delivery Driver Goes Viral with a Video about His Work Conditions — Here's What Happened
Riley Elliot, a delivery driver, went on TikTok to talk about his job's miserable working conditions and barely making ends meet.
TikTok has become an increasingly popular app among the youth. Often it is used for entertainment purposes to showcase dance skills or participate in different challenges.
Recently, a Las Vegas-based delivery driver, Riley Elliot, used the app to air his grievances towards working conditions, low tips, and financial difficulties.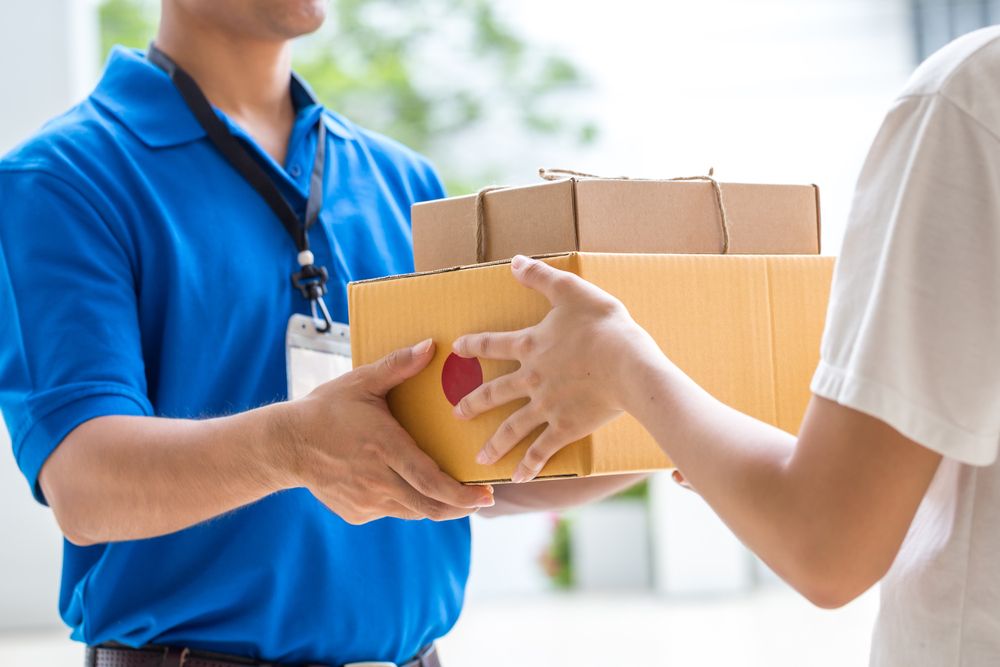 A deliveryman hands over packages to his customer. | Source: Shutterstock
ELLIOT ON TIKTOK
While on his vehicle's front seat, Elliot teared up while telling viewers that he is about to be homeless again because clients do not adequately tip delivery men. He shared:
"I just spent 45 mins on a delivery and had to pay $3 for parking because the person refused to come out and meet me. They tipped me $1.50, and Uber paid me $2.50."
Despite working multiple jobs, Elliot still cannot meet his financial obligations for necessities such as food and shelter. His video immediately went viral, and shortly after, donations began coming in.
WORKING HARD
Eliott worked in and out under Uber Eats since 2016 after being removed from his full-time job for over ten years. He has side-line work for Pizza hut, Amazon, and Shipt.
In her clip, she noted how practice helped her blend makeup on her face and used products she was already familiar with.
His life partner, Renni, also lost his job. The pair are going through a difficult situation, trying to earn as much as they can just to put a roof over their heads and food on the table.
HELPING OTHERS
Elliott blamed both the customers, who don't tip or give small tips, and companies who set minimum wages with no benefits for independent contractors, who they do not plan to regularize.
With no expectation as to how much would be raised, Eliott was shocked to have made around $55,000. He and his fiance are no longer problematic about moving homes.
The pair also used the money to help others in need, including friends who were financially struggling, people needing medicines, and Texas natives affected by the winter storm.
BLIND WOMAN'S ROUTINE
Previously, 24-year-old Lucy Edwards shared on TikTok how she goes about her daily activities after losing her vision. In her post, she shared herself crossing the street, cooking, and applying makeup.
In her clip, she noted how practice helped her blend makeup on her face and used products she was already familiar with. Muscle memory also helped her go about each task.
Tools also allowed her to move around, such as street signals with sounds, independently. Edwards lost her sight at the age of 17 due to a rare genetic condition.
Please fill in your e-mail so we can share with you our top stories!