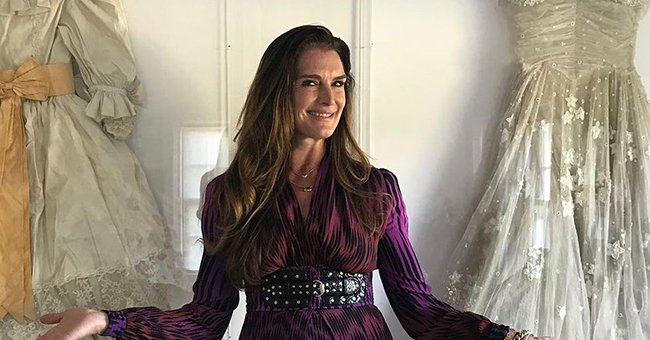 Instagram/brookeshields
Brooke Shields Reveals How She Broke Her Femur & Says She Is Focused on Recovery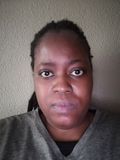 Brooke Shields injured herself over the weekend while doing a daily exercise that she likes. She recently opened up about how she ended up breaking her femur and what exactly she was doing at the time.
On Sunday, Brooke Shields took to Instagram to share a video of herself wearing a hospital gown. In the clip, the actress took some delicate steps using metal crutches while wearing non-slip socks.
The one-time Calvin Klein jeans model explained that she'd broken her femur but was now in recovery. She also encouraged her fans to choose positive choices no matter what challenges they might face.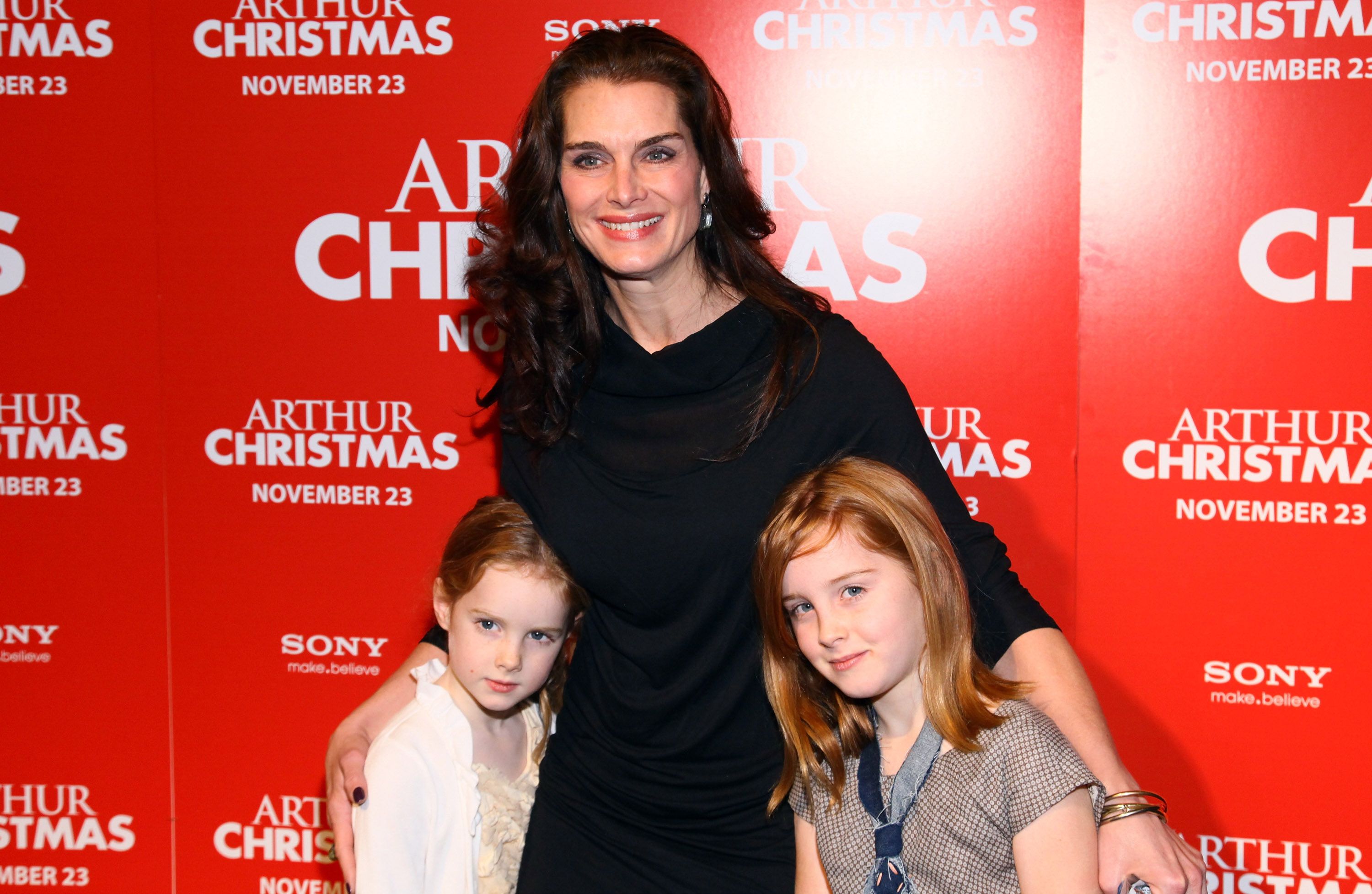 Brooke Shields, Grier Hammond Henchy, and Rowan Francis Henchy at the "Arthur Christmas" premiere on November 13, 2011, in New York City | Photo: Neilson Barnard/Getty Images
On Thursday, the "Today with Hoda & Jenna" show released part of an interview they did with Shields, 55, to find out how she was doing. The full interview will be out on Friday, February 26, 2021.
The actress confessed to the show's co-hosts Hoda Kotb and Jenna Bush Hager that she injured herself during a freak fall. She explained how her leg got broken by revealing:
"I was on one of those balance boards that I have been doing every day."
The star explained that the balancing act was just something she enjoyed doing. She revealed that she'd done it on Instagram before, but this time things went wrong, with the actress stating:
"I stupidly switched my focus and I flew up in the air and just hit perfectly and snapped my femur."
The femur is the big bone in one's thigh, and it is the largest bone in the body. Shields shared how she was now "focusing on just recovery" and that the injury was probably the biggest physical thing she'd had to face.
The author has been in the industry since the 1970s. She already knew from the age of eleven that the industry could use and abuse her before throwing her back into the world.
Shields made it a point not to fall prey to a pattern that she saw other women being consumed by. She made sure to safeguard herself and her well-being while facing the trials and tribulations thrown at her.
Not wanting the blood sucked out of her by the industry, Shields made sure she had other jobs outside of it.
For example, in 1978, she starred in the film "Pretty Baby," and that's where she saw other actresses being vulnerable, sad, needy, and broken. She recalled how one girl had to get an abortion.
Another one was sleeping with someone else, and she saw them getting caught up in the industry. Not wanting the blood sucked out of her by the industry, she made sure she had other jobs outside of it.
Her plan worked out, and according to "Celebrity Net Worth," she's worth around $40 million. The "Blue Lagoon" actress's net worth was combined with her longtime husband and screenwriter, Chris Henchy.
Please fill in your e-mail so we can share with you our top stories!