Khloé Kardashian Poses in Shoe from New Collection as She Shows Her Slim Legs in Nude Leggings
Reality star Khloe Kardashian looked every bit the fashion diva in a refreshing image she shared on social media where she flaunted the newest fashion item off her brand.
TV icon Khloe Kardashian was up on Instagram displaying her creativity and giving fans a glimpse of her exquisite sense of style and a look at the fresh piece from her Good American shoe franchise. 
The one-photo post showed Kardashian rocking an all-nude ensemble matching the fawn color of her fancy boots. The photo came right out of a photoshoot session.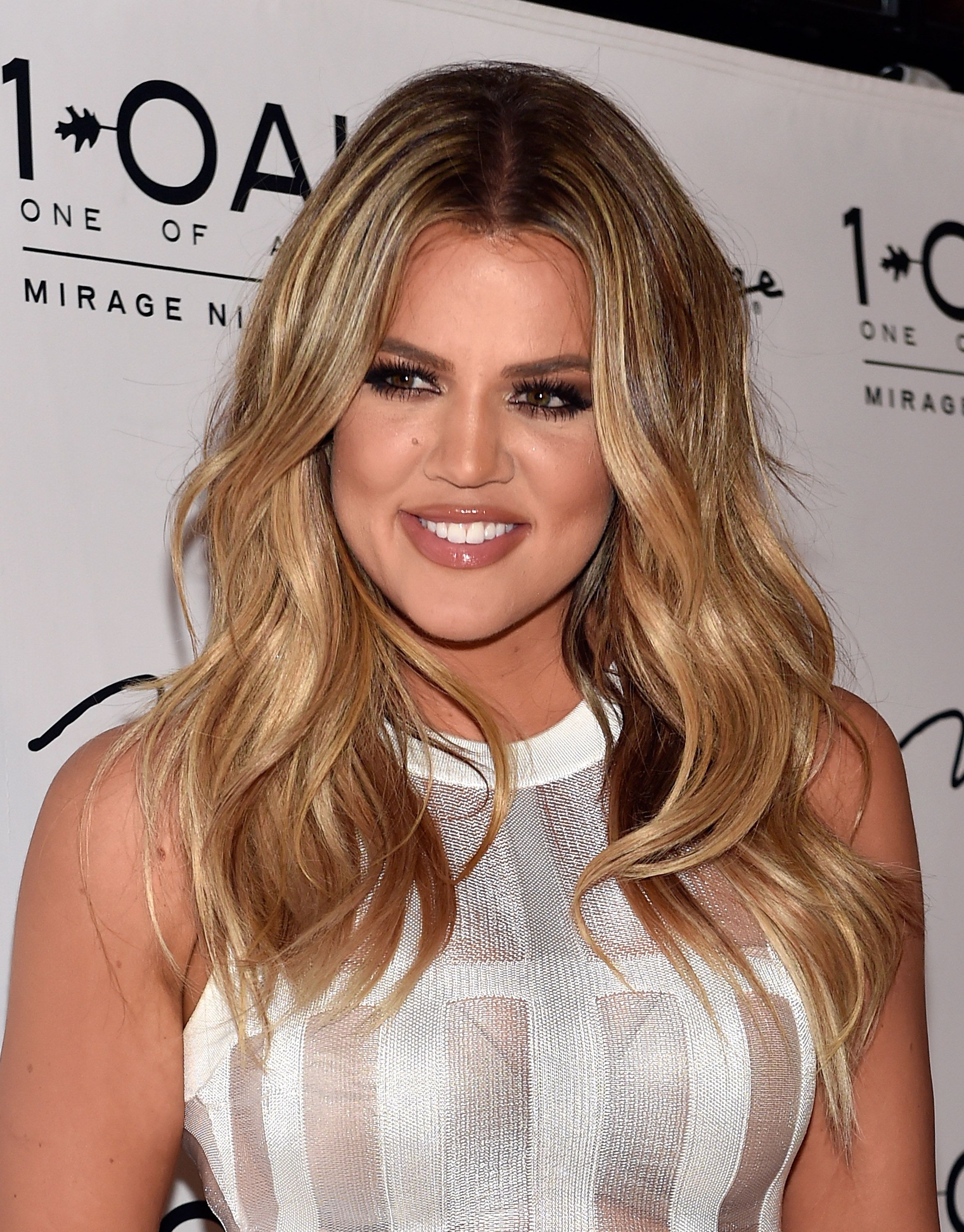 The sun-kissed view sat on Kardashian's skin, accentuating the nude outfit and giving it a uniformed look with her milky skin. The look came complete with perfect makeup.
The picture was taken from a vantage point such that it was a bottom-to-top camera view displaying her famous curves and toned limbs while keeping the ultimate focus on the pair of zipper boots. She captioned:
"My fav icon Bootie is back in new colors. Just dropped!"
The star who has been teasing her newest accessories caused quite a stir among her fans after she shared photos of herself modeling the items. Many approved of the chic collection but also had some concerns.
Most speculations fell on how Kardashian's frame seemed different in her new photos. The vantage point picture showed that she had very slim and long legs. Another of her posts showed the TV star flaunting another look.
The camera lens used for the photoshoot had a stretching effect.
Here, the mom-of-one sat backing the sun, with her curly mass of blonde hair framing her face and falling over her shoulders. The star sat on a platform with her seemingly long limbs splayed. Her feet looked elongated in the nude glossy stilettos she modeled.
Seeing that she stirred up a storm with her new photos, Kardashian later took to her Twitter, extensively writing on why her frame and figure looked different. 
The "KUWTK" star addressed fans on a lighter note, explaining that the camera lens used for the photoshoot had a stretching effect, noting that the closer the object of focus was, the longer it became. 
The star continued her explanation in another tweet, reassuring her followers that her fingers and feet were not abnormally long, adding that they should watch out for more campaign pictures from her brand. 
HA I'm cracking up! 4a few of those GA photos, we shot on a camera lens that creates a stretching effect. The closer the object is to camera they will get elongated. So in some of my photos my feet/fingers look incredibly long. Not to worry! I still have normal size hands/fingers

— Khloé (@khloekardashian) February 24, 2021
In times past, Kardashian has been the focus of speculations, as many clamped down on how she seemed to regularly photoshop her frame into looking slimmer in pictures.