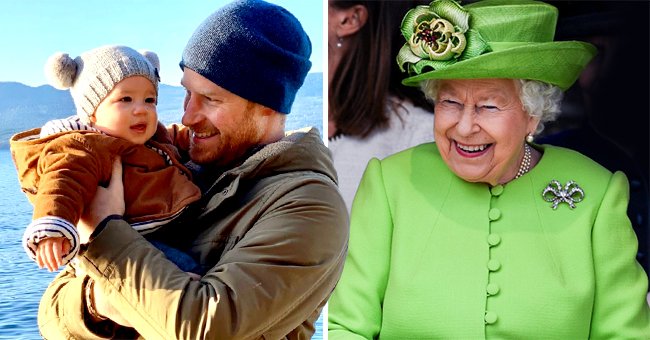 instagram.com/sussexroyal GettyImages
Prince Harry Reveals Archie's 1st Word & How He Reacted to a Christmas Present from the Queen
James Corden took Prince Harry on a tour of Los Angeles, and the royal revealed what life at home looks like for him, Meghan Markle, and their son.
Prince Harry went on his first trip on an open-aired bus for a tour through Los Angeles with "The Late Late Show" host James Corden and provided insight into what his life in America looks like.
The Duke of Sussex saw a side of his new home country that he hadn't previously seen whilst talking with Corden and revealed his son Archie's latest milestone.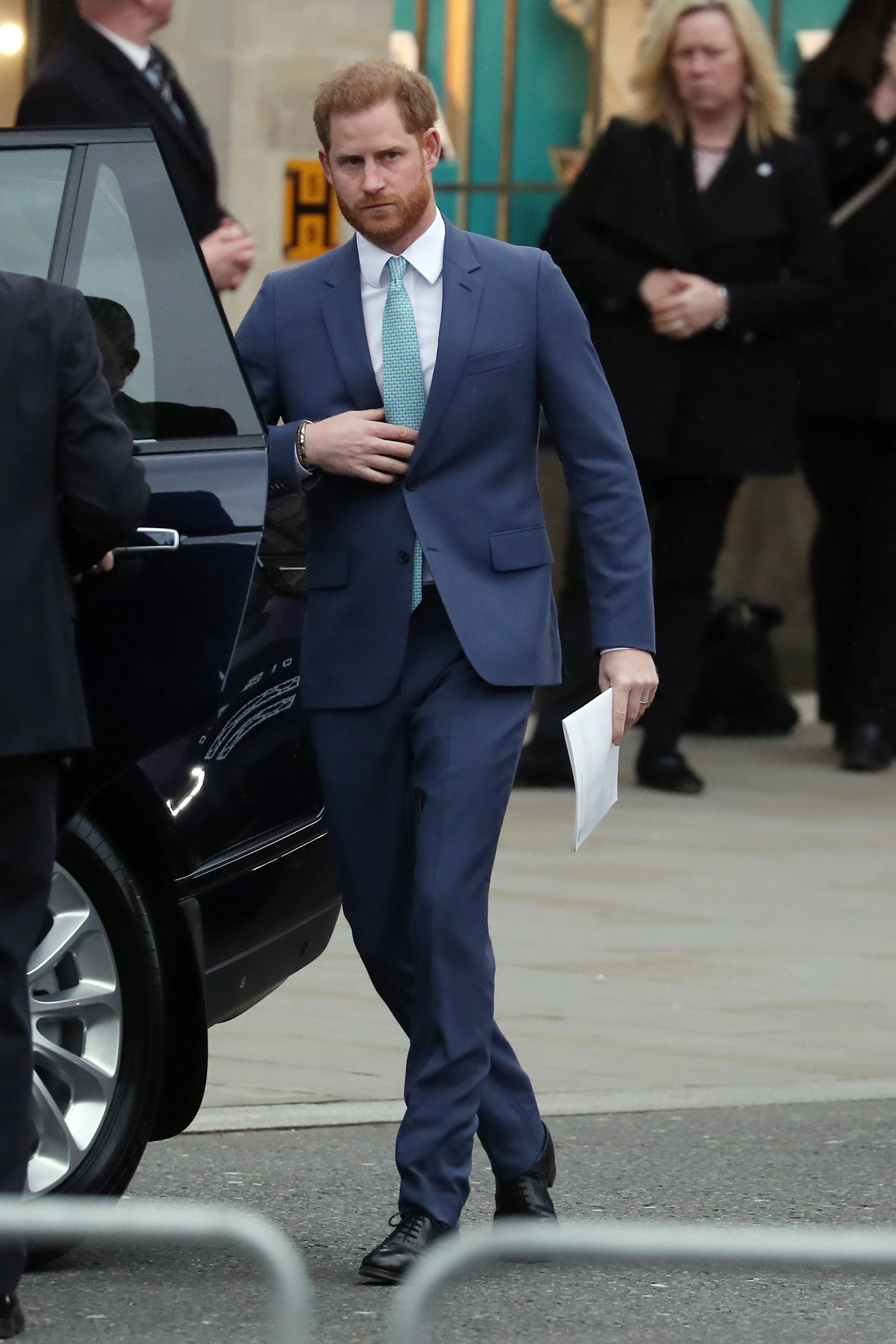 Prince Harry at the Commonwealth Day Service 2020 on March 09, 2020 | Getty Images
ROYAL UPDATE
Dressed in jeans and a black t-shirt, Prince Harry looked comfortable as he embarked on his tour of Los Angeles with his fellow British star. The Duke of Sussex opened up about his family life in America.
Prince Harry shared about his oldest son, a year and a half old, Archie's routine at home, and revealed that his son's first word was "crocodile." Prince Harry gushed about his son, saying:
"He is hysterical. He's got the most amazing personality, he's already putting three, four words together, he's already singing songs."
THE QUEEN'S PRESENT
The Duke of Sussex also shared about the interesting Christmas present that his grandmother, Queen Elizabeth, gave Archie last year. His wife Meghan Markle asked for a waffle maker for the toddler, so the Queen had it sent over.
Prince Harry and Markle have still kept in touch with Queen Elizabeth.
Archie has loved the waffle maker's products that his great-grandmother sent him with Markle making him his favorite breakfast every morning, and Prince Harry also indulging in the waffles.
SUSSEX CHRISTMAS CARD
Prince Harry and Markle shared their Christmas card last year, allowing the public to share in the Sussex family festivities. The card includes an illustration of Prince Harry, his wife, son, and two dogs.
The royal family shared about how the family card came to be sharing that Markle's mother took the original photo at their home. Markle and her husband revealed how they were spreading the festive cheer, saying:
"We have made donations to several charities ... From a local California organisation that helps families transition out of homelessness, to two of our U.K. patronages."
KEEPING IN TOUCH
Despite the news that the Duke and Duchess of Sussex are officially stepping away from their royal family duties, Prince Harry and Markle have still kept in touch with Queen Elizabeth.
Prince Harry told Corden that he had spoken with his grandparents over Zoom, and the family has also communicated with each other via email in the past.
The Duke and Duchess of Sussex have had to rope in technology to talk with Prince Harry's family in England and even FaceTimed Queen Elizabeth for her 94th birthday last year.
Singing "happy birthday" over the phone, writing emails, and scheduling Zoom meet-ups has allowed Prince Harry to remain connected to his family regardless of the distance that lies between them.
Please fill in your e-mail so we can share with you our top stories!