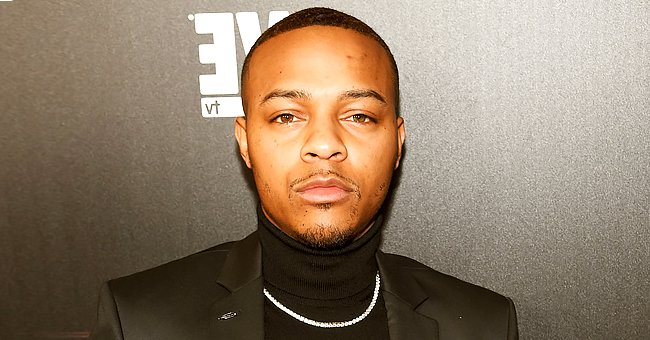 Getty Images
Bow Wow's Son Looks like a Ladies Man Surrounded by 3 Girls While Sitting in a Walker (Photo)
Bow Wow's (Shad Moss) son with model Olivia Sky, is every bit a mini ladies man as he sits in his baby walker surrounded by three little girls on his private Instagram account.
Bow Wow's son, Stone Gemeriah, looks adorable seated in his kiddy chair while three girls older than him give him their undivided attention in a post shared on Instagram.
Stone is wearing a white and orange top and seems content to sit there while his ladies wait on him. The girl in the middle has little pink, blue and white beads in her hair.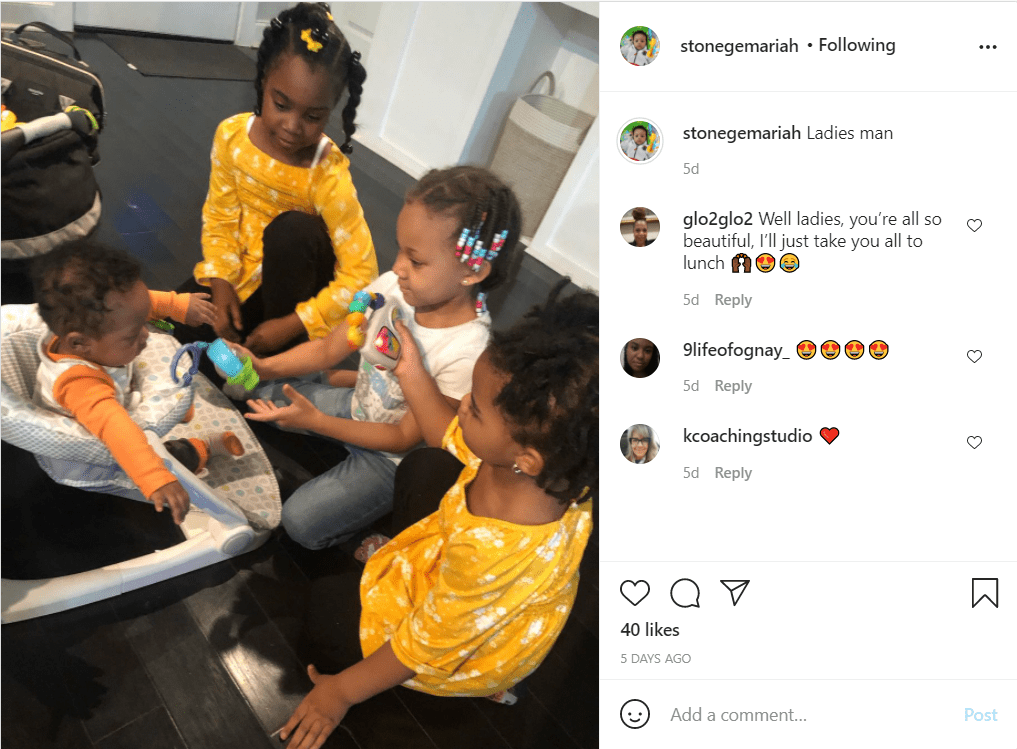 Screenshot showing Bow Wow's son Stone Gemeriah | Source: Instagram/stonegemeriah
The two little girls on the left and right are dressed in matching yellow sweatshirts. All four children seem to be having a lovely time playing together on the floor.
Several fans commented on the post complimenting the sweet little boy on his wooing skills even at such a young age. His mother, Sky, likely runs the account. It was captioned:
"Ladies man."
In September last year, the actor and Sky finally revealed that they had a child together. The rapper proudly made the announcement on Twitter and on his Instagram stories.
Sky only alluded to the fact that Bow Wow was the father by posting a baby picture in her story with the words 'My dawg for life.' Bow Wow also has a daughter with Joie Chavis named Shai Moss.
The rapper gave fans a clue that he had a new son in his song, "Dealing With My Own Demons."
Bow Wow reportedly refers to his son as 'Prince Bow,' and Sky showed off her bundle of joy (and honored his dad) in a series of pictures surrounded by doggy paraphernalia and holding a knitted bone.
The "Growing Up Hip Hop" star also recently revealed that he received valuable advice from Diddy on co-parenting with his two baby mamas. He shared in an interview:
"I learned a lot from Puff. You know, he taught me a lot. Being around him, watching how he moves and I'm always asking him questions."
Bow Wow confessed that he really wanted to support his children's mothers and to be available whenever they needed him, a mentality modeled on Diddy's relationships.
Chavis's family had reportedly once referred to Bow Wow as a deadbeat father. He clearly doesn't want to make the same mistakes with Stone. The rapper gave fans a clue that he had a new son in his song, "Dealing With My Own Demons."
Bow Wow believes that maintaining a good family dynamic is something that he learned from Diddy. He also made a statement saying that if either Sky or Chavis needed something in another city, he would oblige.
It seems like he has been doing a good job so far. Bow Wow's 9-year-old daughter, Shai, recently made her break into the acting scene and landed her first gig in the form of a commercial.
Please fill in your e-mail so we can share with you our top stories!