Russell Wilson Proudly Shows off Ciara's Killer Figure as She Dances on a Beach during Sunset
NFL superstar Russell Wilson thrilled his fans with a series of stunning pictures of his wife and singer Ciara, which captured her stunning figures as she danced on a beach.
Ciara and her hubby Russell Wilson have become a cute pair to behold with an incredible love story. The duo has been known to entertain their fans with stunning pictures of each other.
Ciara never wastes any time to gush over her man, and Wilson himself is in the business of flaunting his wife and mother of kids to his millions of fans.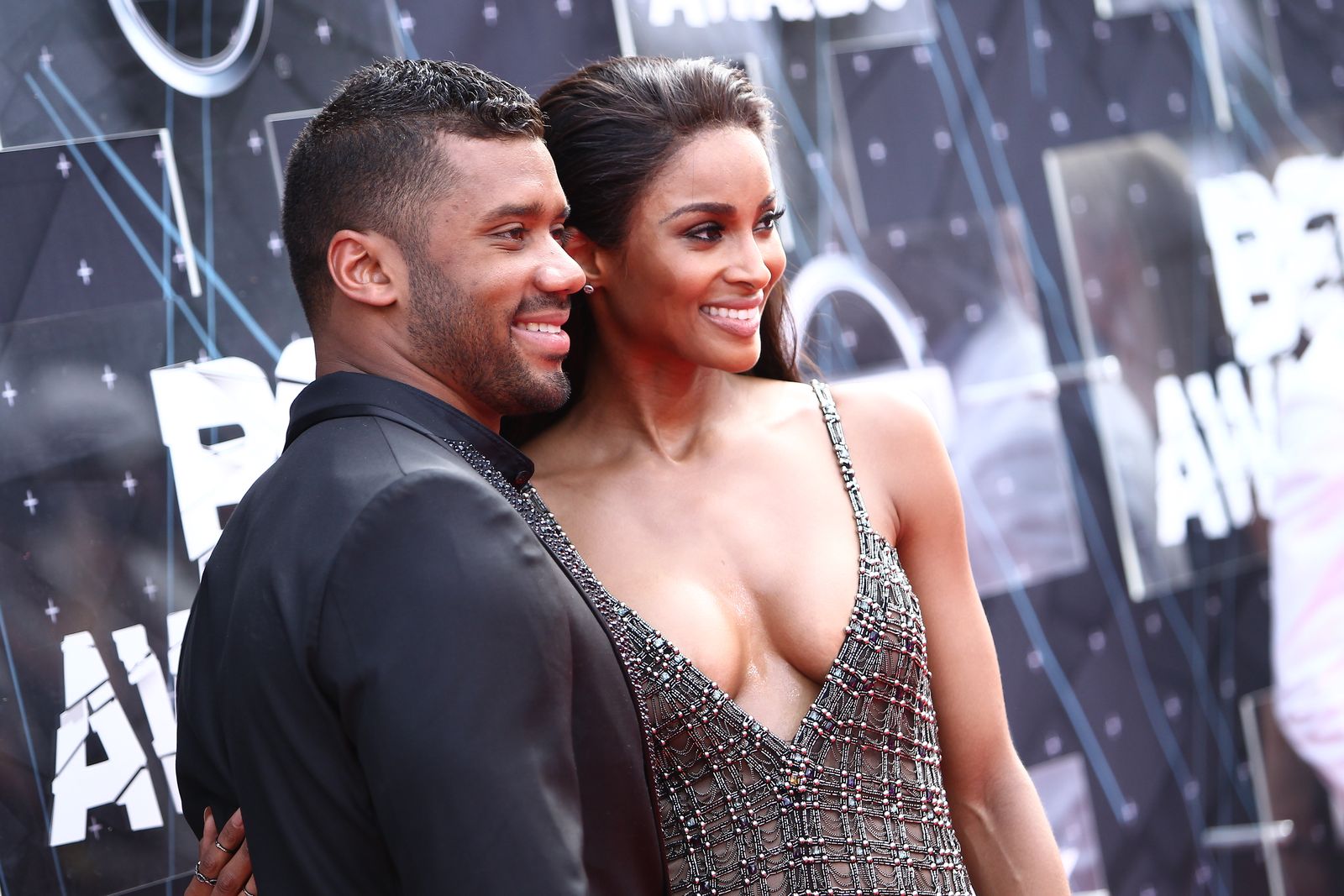 Recently, the NFL star gave his fans a treat they were not expecting. The Seattle Seahawks quarterback shared a series of mouth-watering pictures of his wife Ciara during a recent outing.
From the angles of the shots, it looked as though the father of two was deliberate about capturing his wife's incredible figures as she showed off her dancing skills.
Wilson shared the cute snaps on his Instagram Live. in the pictures, Ciara's killer figure was well captured as she danced on a beach with the sun setting behind her. It was a beautiful scene.
Ciara seemed to be holding what looked like a ball in some of the pictures which show that the couple must have enjoyed so much fun together. The couple knows how to add spice to their love life.
Ciara reportedly said that she tries to ensure she prioritizes her relationship with Wilson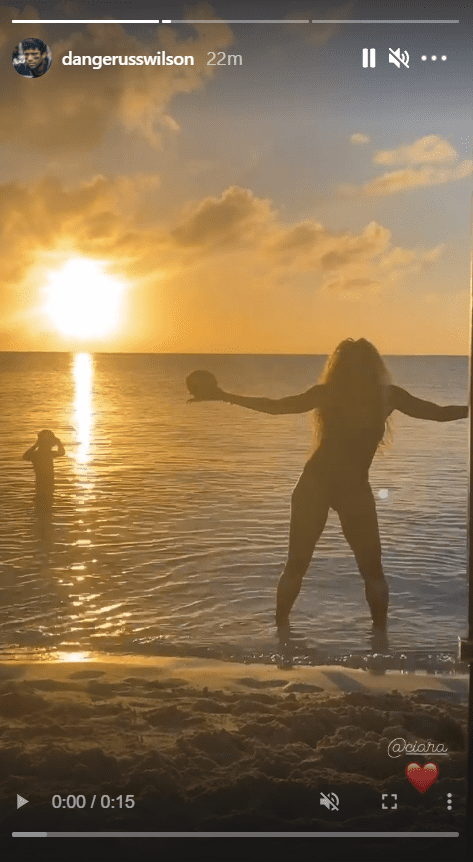 Ciara's romance with the quarterback has been described as a perfect fit for a love story. Their romance started on a solid friendship built over similar ideologies and interests. The duo discovered that they had similar views and values.
The duo reportedly met in 2015 when Ciara was rounding up with her then-fiance Future, with whom she shares a son. The singer noted that something was different about the 32-year-old quarterback when they met.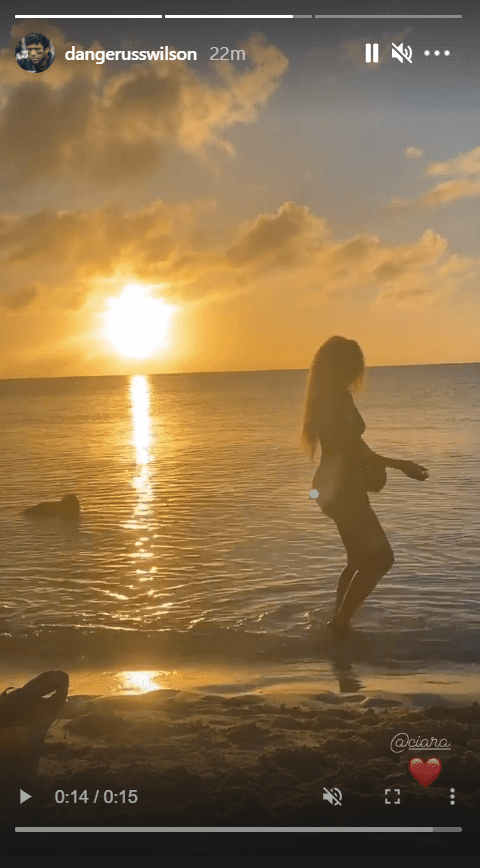 In an interview, Ciara said that when she met the sports star, his conversation struck her differently. His life view attracted him to her and his relationship with her son was admirable. She described him as consistent.
Shortly after they got together, the couple took a big decision that made their relationship remarkable. Wilson and Ciara decided to abstain from sex until they got married.
Ciara said the decision to be celibate affected their relationship positively. The singer revealed that abstaining from sex helps build friendship and true intimacy in a relationship.
On how she keeps her marriage alive, Ciara reportedly said that she tries to ensure she prioritizes her relationship with Wilson because sometimes mothers can get carried away with their kids. Putting her man first is her golden secret.