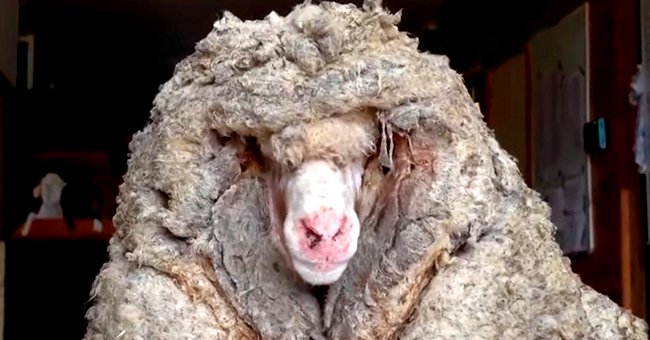 youtube.com/WPTV News - FL Palm Beaches and Treasure Coast
Rescue Sheep Was Covered in about 77 Lbs of Overgrown Fleece — See His Makeover
After being shorn for the first time in years, the wild and sick sheep in Australia, named Baarack by rescuers, has shed a fleece weighing about 77 pounds.
According to Kyle Behrend, who works at the Edgar's Mission Farm Sanctuary, someone discovered Baarack near Lancefield, Victoria, about 40 miles north of Melbourne.
Video of the sheep's transformation went viral after the sanctuary shared it on TikTok. The clip has been viewed millions of times. People everywhere are happy for Baarack.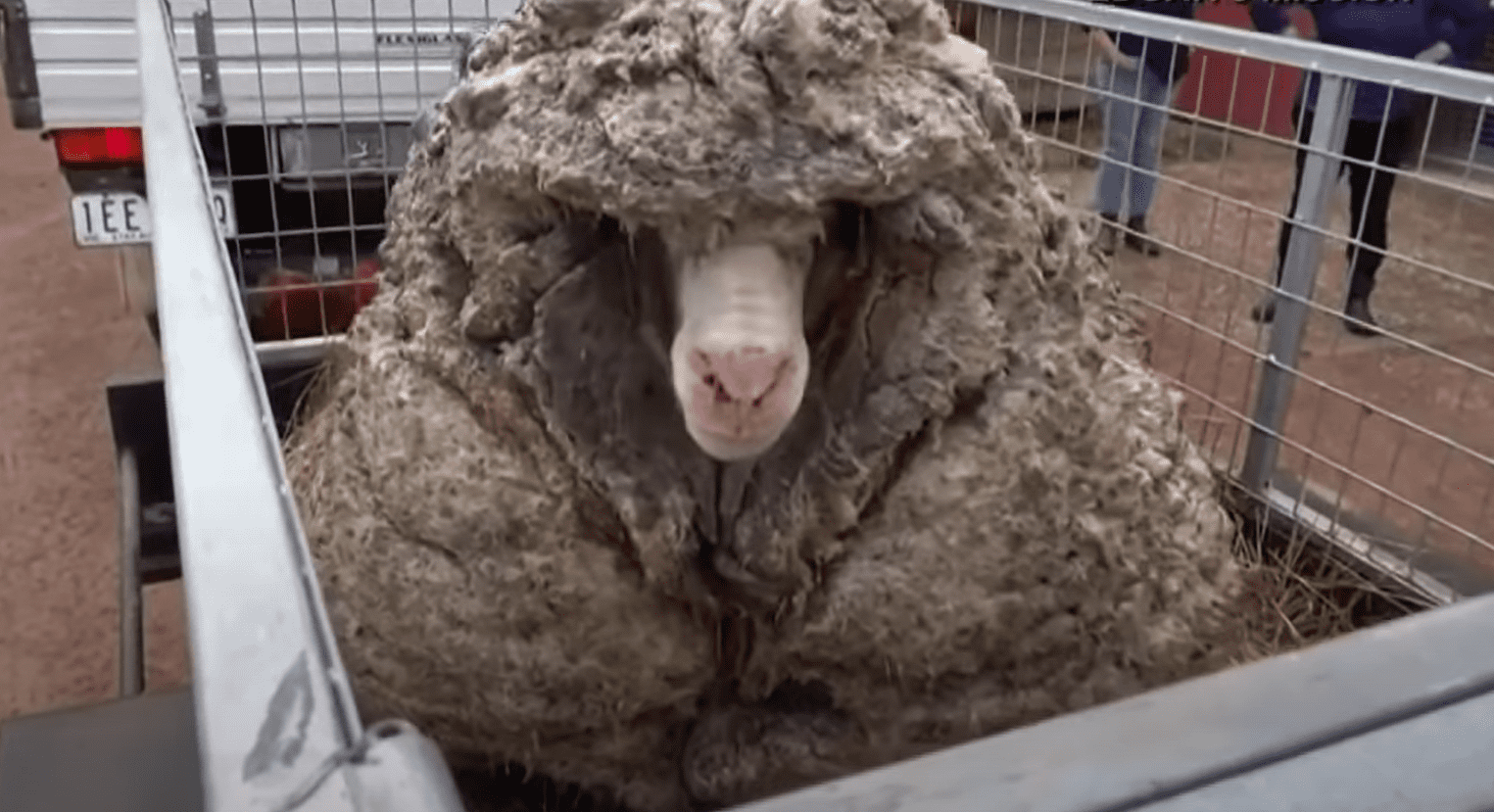 Baarack the sheep is seen before his thick wool was shorn in Lancefield, Victoria, Australia earlier this month. | Photo: YouTube/WPTV News - FL Palm Beaches and Treasure Coast
Behrend said that Baarack had once been an owned sheep. He added that the sheep was once wearing ear tags, which have been torn out by the thick matted fleece wrapped around his face.
In the absence of regular shorning, a sheep's fleece keeps growing, explained Behrend. He added that although Baarack's hooves were in good shape, his situation was somewhat dire.
Behrend said that the sheep was underweight and couldn't see properly. Currently, at Edgar's Mission, Baarack has already integrated with the other sheep.
Meanwhile, according to Kelly Dinham, the sanctuary's community engagement and advocacy manager, they discovered grit and debris accumulated between Baarack's cornea and eyelid.
Studies indicate that until the wool was trimmed, an infection was inevitable.
A grass seed that caused an ulcer was also found. It is not known how long Baarack went without shearing. Studies indicate that until the wool was trimmed, an infection was inevitable.
Though Baarack's fleece is vast, it has yet to break the world record weight of over 90 pounds. Chris, an Australian Merino that was rescued in 2015, holds the record.
Chris died at Little Oak Sanctuary in 2019. Although the large fleeces often make international headlines, Little Oaks said at the time of Chris's death, the fleeces were not something to be proud of.
In related news, Australian sheep Ewenice was spotted on a property near Redcastle in July, with a four-year wool growth. The RSPCA was notified when a person noticed it alone.
After being rescued, Ewenice was taken for a shearing. She weighed over four dozen pounds less. She has since been relocated to a new home in Geelong after being examined by a veterinarian.
When these animals aren't trimmed, they can develop heat-stress issues and sometimes die from the heat. The wool may also contain feces and other objects that attract flies and maggots.
Please fill in your e-mail so we can share with you our top stories!