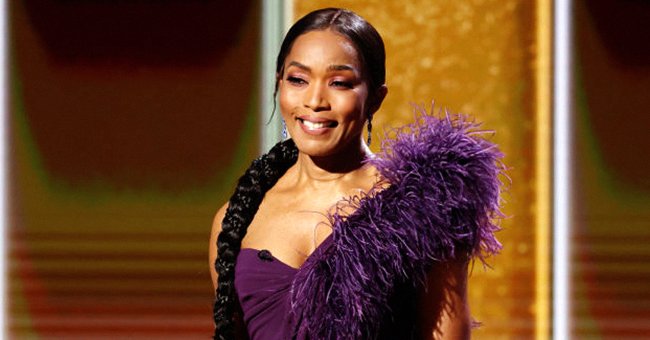 Getty Images
Angela Bassett Dazzles at the Golden Globes in a Figure-Hugging Purple Dress with Feathers

Walking the red carpet, Angela Bassett looked dazzling in a figure-hugging purple dress with feathers, at the most recent Golden Globes award show.
Presenting at the latest Golden Globes, "Black Panther's" Angela Bassett looked royal in a purple dress that snuggly hugged her stunning body. Her feather trim highlighted the regal look as Basset took to the red carpet.
Basset's purple-colored dress complimented her dark skin tone and hair which draped over her nude shoulder in an elegant-looking braid. The dress gracefully clung to her figure, delicately revealing part of her bust.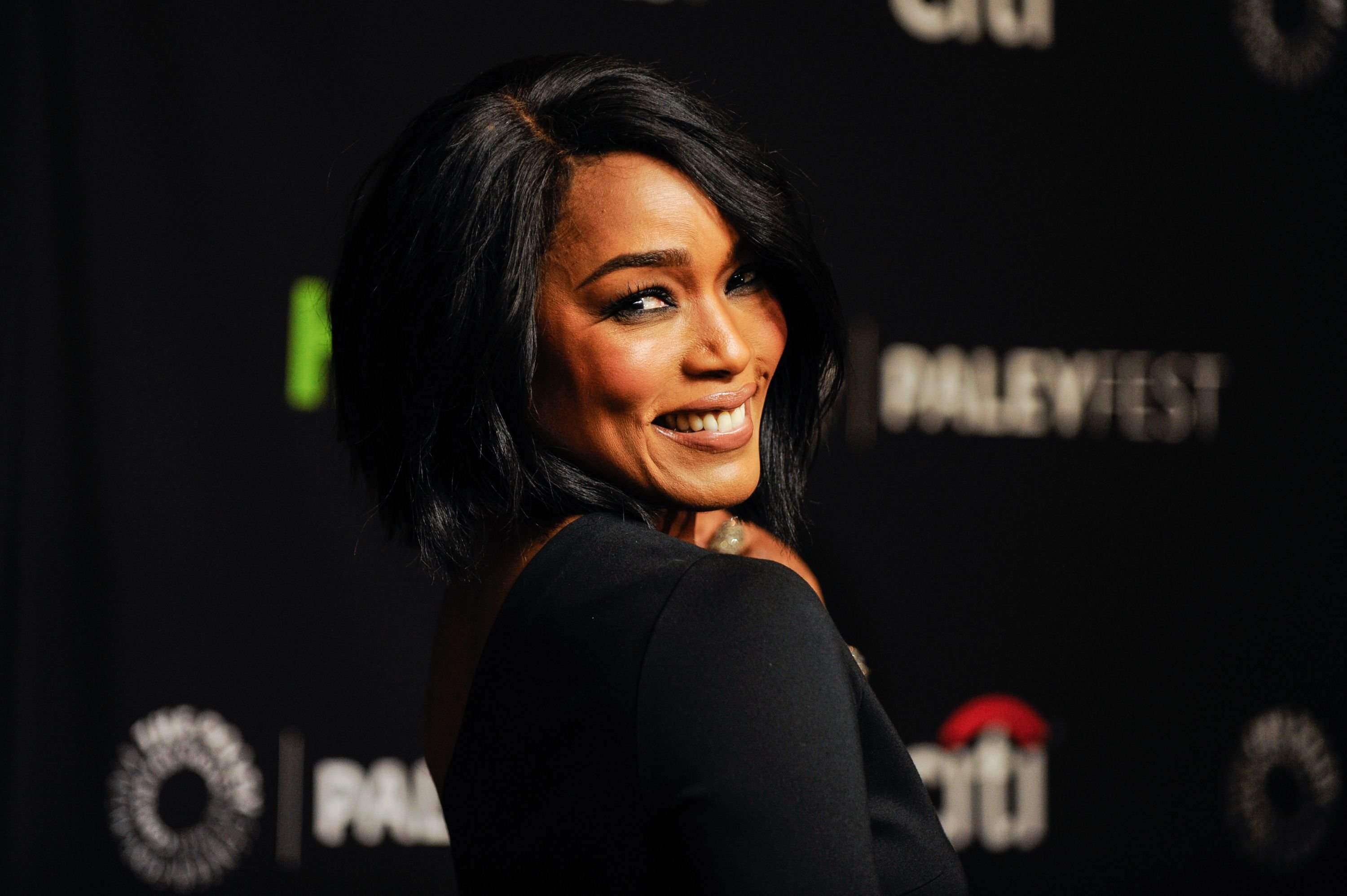 Angela Bassett in Hollywood attending the Paley Center For Media's 33rd Annual PaleyFest Los Angeles on the 20th of March 2016. |Photo: Getty Images
DRESSING FOR THE STAGE
Not only was Bassett dressing for the Globes, but she had the honor of presenting at the awards show. In an Instagram post shared on her official account of her smiling in the gorgeous dress, the actress wrote:
"Hey Everybody you good? Enjoyed myself this evening presenting at this year's @goldenglobes!"
The post was incredibly popular with many commentators remarking on how beautiful she looked. The photo also attracted just over 81,000 likes in the space of about 6 hours, reflecting how much the public loved her look.
NEVER FORGET
In the post, Basset was announcing the winner, her delicate hands holding the paper and glittering with white nail polish. Her huge white smile matched this and took over her whole face.
In 1994, she (Bassett) managed to snag a Golden Globe herself for Best Actress.
During the presentation of the 78th annual Golden Globes, the actress took time to honor her late "Black Panther" co-star, Chadwick Boseman. Boseman passed away in 2020 following a long battle against colon cancer.
SPEAK YOUR TRUTH
Basset is not only an actress, but this gorgeous woman has explored other avenues in the industry such as filmmaking. Speaking to those who are interested in following this direction, the multi-talented artist gave the following advice:
"Know that your voice is needed and necessary,"
She carried on, stating that confidence and preparation are also vital to gaining success. With her astounding achievements, those who want to follow in similar footsteps would be mistaken not to take her guidance seriously.
TOUGH LOVE
Bassett doesn't only have expertise when it comes to motion pictures but also has a few wise tips to share as a mother of two twins. The star advocates for a tough-love approach in order to instill values such as responsibility into her children.
Basset gave birth via surrogate to her two fraternal twins Bronwyn and Slater Vance in January 2006. Sadly, this was after many lost pregnancies but, as Bassett said, the actual experience of having the twins was completely beautiful and surreal for her.
Bassett is more than just a pretty face. Beyond her enviable acting skills, she has an astounding educational background, having attended Yale University for African American studies as well as Drama.
This year, the celebrity may be presenting the Golden Globes but this is not the first time Bassett has found herself on the coveted stage. In 1994, she managed to snag a Globe herself for Best Actress for "What's Love Got to Do with It."
Please fill in your e-mail so we can share with you our top stories!