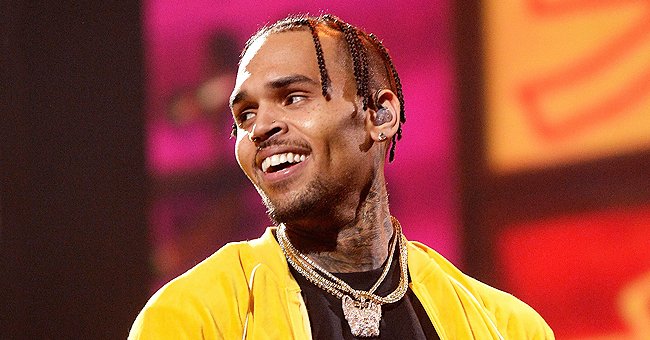 Getty Images
Chris Brown's Daughter Royalty Models in High Heels & Holds a Chanel Bag in This Cute Video
Playing around, music artist Chris Brown's daughter Royalty models in high heel shoes while holding a Chanel bag in an adorable Instagram video.
Joyce Hawkins, mother to superstar singer Chris Brown, posted the cutest clip of his daughter Royalty on her official Instagram account. In the video, Royalty models in high heel shoes, complete with a Chanel bag to suit.
Royalty is as cute as they come, strolling out from behind the door as she acts out a modeling scene for her grandmother. At the end of the clip, she seems to trip as she begins giggling and runs away from the camera.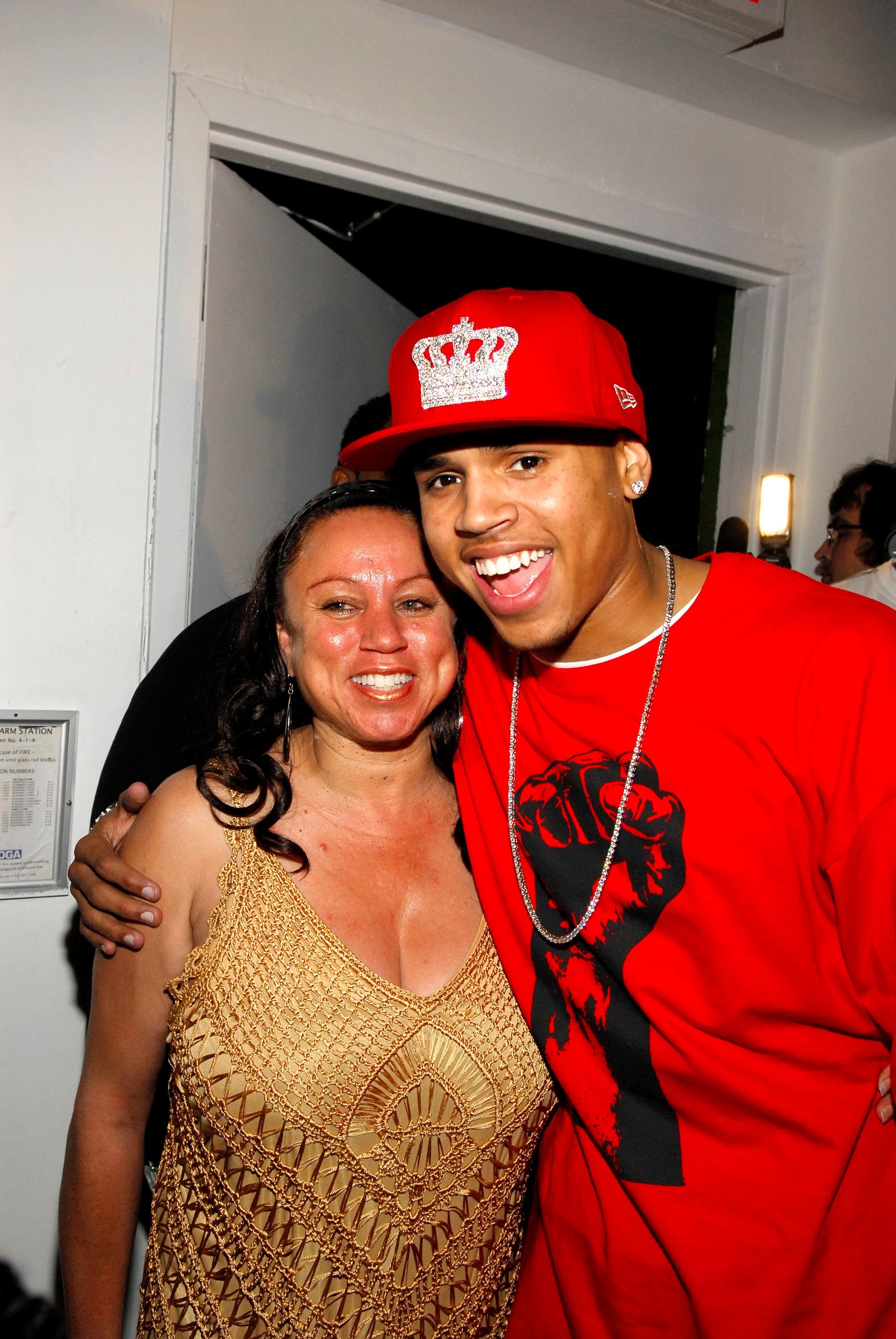 Chris Brown with his mother Joyce Hawkins arriving at his birthday bash on May 06, 2007 in New York | Photo: Getty Images
PERFUME MODEL
Royalty seems to be imitating a perfume model, holding what looks like a bottle of fragrance in her hand. Her grandmother obviously found the whole situation lovable and hilarious, captioning the post with the following words:
"SHE IS MY LIFE!!! ♥️♥️♥️♥️♥️♥️♥️♥️♥️♥️♥️♥️♥️♥️♥️♥️♥️♥️♥️♥️♥️♥️ IM ALWAYS LAUGHING AT SILLY PANTS!!
As if the little girl couldn't get even more precious, the twirl at the beginning where she walks out the door is sure to melt any heart. Most of the reactions in the comment section were a huge wave of laughing emojis, the post gaining just over 54,000 views.
MADE FOR THE RUNWAY
The little girl looks incredibly charming in her high heels, red top, checkered skirt, and black tights. However, it's not the clothes but rather the young girl's looks that seem to imply that she may one day follow in her model mother Nia Guzman's footsteps.
Royalty and her grandmother have a very special relationship.
Another Insta snap that shows off Royalty's growing talent is one of her dressed up in a bright all-blue onesie. Royalty skillfully poses with both of her miniature hands in her pockets as she gives the camera a darling smile.
BONDING TIME
What better way to use this time of quarantine than to bond with those close to us? That's exactly what Royalty's grandmother did, taking advantage of this strange time in history with a source claiming:
"Royalty isn't missing out"
This unnamed source stated that Royalty is doing absolutely fine in quarantine. The lucky young toddler is being kept busy with TikTok challenges, games, art, as well as swimming, just to name a few.
GRANDMA SPOILS
If it isn't obvious enough, Royalty and her grandmother have a very special relationship. Taking to Instagram near the end of last year, the cute pair posed in matching onesies for yet another post.
The young child, completely trusting her grandmother, sat on her shoulders as they struck a pose for the camera. In Hawkins's post, she exclaimed that onesies would definitely be making a comeback.
Although they appear to be a family out of a fairytale, there was some drama stirring between Brown and his ex-Guzman over child support. Back in 2018, the now-ex-couple were on very different pages when it came to this issue.
While Guzman was asking for more support from Brown, the star claimed that it would only lead to spoiling the young Royalty and therefore raising her in the incorrect way. Prior to this, in 2015, Brown managed to legally claim joint-custody of Royalty.
Please fill in your e-mail so we can share with you our top stories!