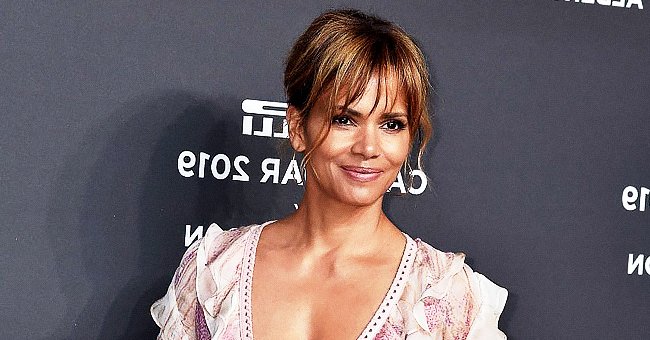 Getty Images
Halle Berry Slays Showing Her Stunning Figure in a Pic Wearing a White Top as She Lays on Sand
The gorgeous Oscar-winning actress Halle Berry slayed with her stunning and fit body in a recent Instagram pic with her lying on the sand in a white top.
Halle Berry recently took to social media, posting yet another stunning picture of herself on her official Instagram account. In the shot, the ever-charming actress can be seen lying sensually on sand sporting a white top.
With her eyes closed, Berry looked like she was enjoying the sun whilst lying on what looks to be a landscape of desert sand. Only this gorgeous woman can make lying down in the middle of nowhere look this incredibly sexy.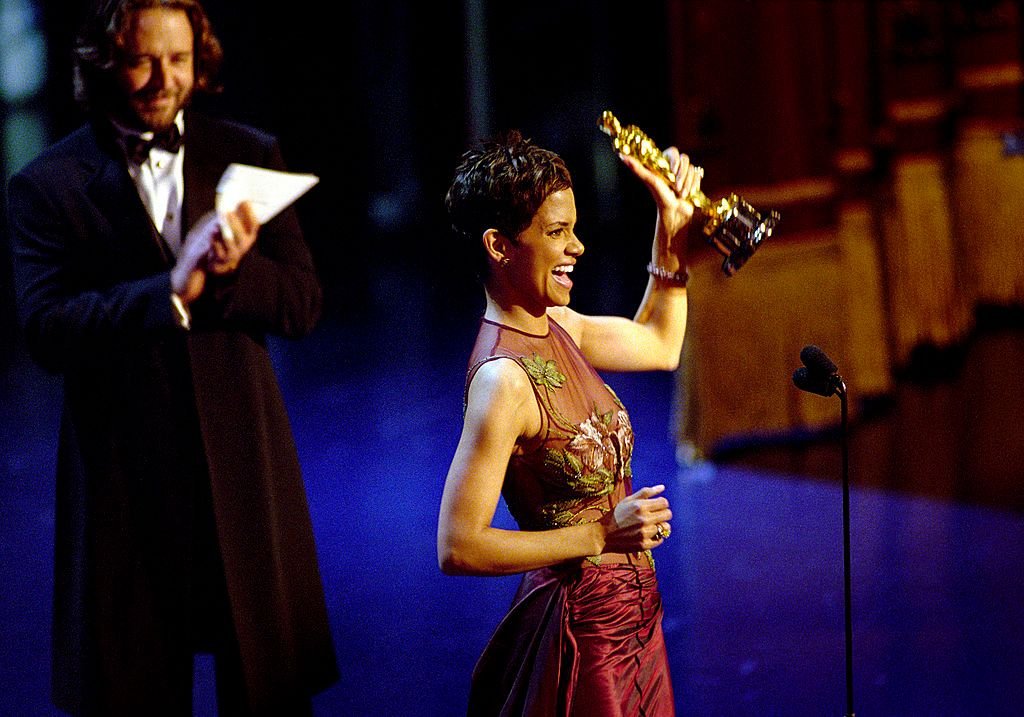 Halle Berry accepting the Academy Award for Best Actress at the 74th Annual Academy Awards in California, March 24, 2002. | Photo: Getty Images
LAZY BUT SLAYIN
Berry's white top stuck out from the generally darker background, making for a beautiful contrast; her sleek white nail polish the only light color matching the shirt. Captioning the post, the talented actress wrote the following:
"feelin' SLAZY...lazy but still slayin' ?"
This caption encompassed the calm yet fiery feel of the pic with Berry lying down yet still able to take over the camera with her blazing beauty. Her relaxed yet erotically placed hands, one on her side and one laying out, added to this general tone.
FANS GALORE
The dunes in the background complimented Berry's skin tone as well as her hair which shimmered against the sandy backdrop. Her messy hair fell in exactly the right places as she closed her eyes and gave a glimmer of a smile.
Berry is widely known for her 2002 Oscar win for Best Actress in "Monster's Ball".
The comment section was truly ablaze with compliments as a plethora of followers and fans gushed in, sending fire, hearts and all the emojis one can think of. The stunning snapshot received almost 86,000 likes overall.
STAYING TRUE TO ONESELF
Berry debuted her first fragrance in March 2009 but when she was originally shown the first prototype, she wasn't afraid to speak out on the issue, stating that it didn't reflect who she really is. In her own words, the award-winning actress said:
"My strategy was to present something to people that was honestly me."
Unfortunately, when her perfume came out, the economy was in a dire state, which caused worry among those who worked on the product, including Berry. However, the fragrance ended up at number 1, which was purportedly due to its wide accessibility.
CATWOMAN TO THE RESCUE
Ever the soft-hearted woman, Berry is obviously an individual who cares deeply about animals, especially if they share her own name. This actress took the reins when it came to finding a home for an actual feline named Halle Berry.
Berry shared posts from the "Michigan Human Society," an organization that was trying to find this cute kitten a decent home. After all, if Catwoman can't help her own kind, then do we have any hope left?
If there's anything Berry is widely known for it's her 2002 Oscar win for Best Actress in "Monster's Ball". The night was historic, where the actress was the first African American woman to win an Oscar in this category.
Sadly, Berry does not look at this event with a positive attitude calling it heartbreaking. The talented star initially thought she had opened a door for other African Americans but in her experience, found that this was not necessarily the case.
Please fill in your e-mail so we can share with you our top stories!