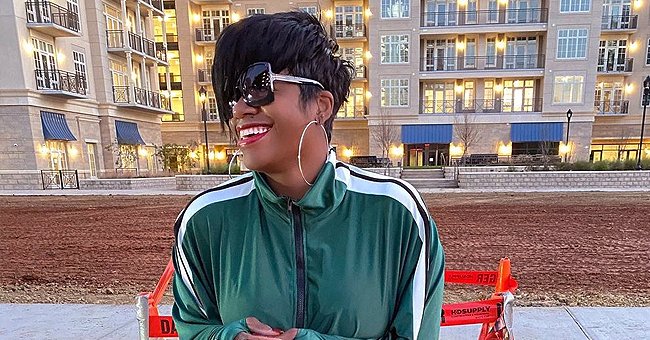 Instagram/tasiasword
Fantasia Barrino Shows off Her 5-Month Baby Bump in Tight & Long Pink Dress with Matching Coat
Fantasia Barrino just showed off her baby bump in a form-fitting long pink number complete with a matching coat— it's just four months to go!!
Pregnancy agrees with Fantasia Barrino! The gorgeous singer recently shared a photo of herself showing off her five-month bump via her Instagram story.
The photo showcased Barrino posing up a storm dressed in a form-fitting pink dress that fell to her heels. She complimented the dress with a matching coat, purse, and fashionable high heels.
The dress did little to hide her growing baby bump— not that Barrino is interested in keeping it a secret. A tag that read "five months" could be seen in the photo and letters that spelled "Baby Keziah" were scrawled across the bottom part of the photo in cursive.
Her baby can be expected to arrive sometime in July, and it is obvious Barrino can't wait. The child will reportedly be the first for the star and her husband, Kendall Taylor.
Barrino is already a mother to two children from previous relationships — Dallas Xavier, 8, and Zion Quari, 19 — while Taylor has a son named Treyshaun.
The "American Ido"l alum revealed their baby's sex earlier this year via Instagram. She initially shared a video that captured herself and her husband watching pink fireworks go off in the sky.
They did not consummate their relationship until after the wedding.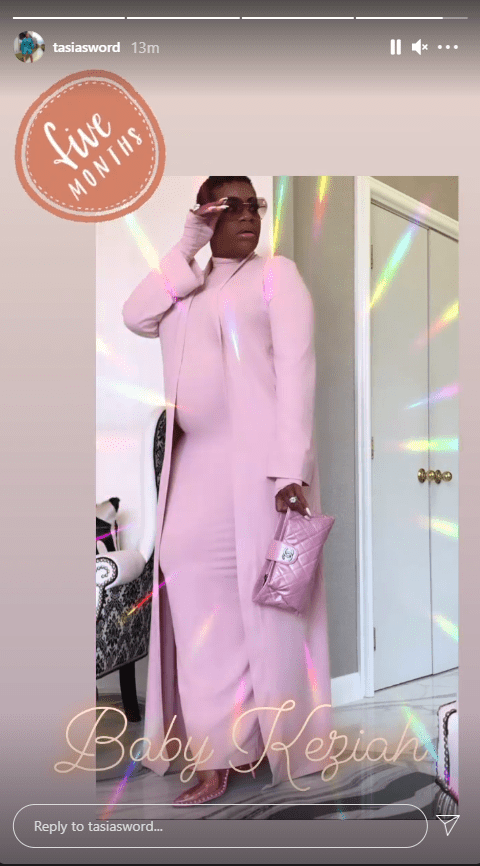 Singer Fantasia Barrino looking adorable in a pink ensemble as she flaunts her baby bump. | Photo: Instagram/tasiasworld
Barrino confirmed that they were expecting a girl in a post that featured the photo of a cardboard cutout of a cartoon baby sitting on top of a pink balloon.
The baby is a big deal for Barrino, who has been trying for years to expand her family. Their unborn daughter is allegedly the culmination of their 3-year journey.
Last December, the talented singer appeared alongside her husband on "Tamron Hall" and there she opened up about her pregnancy journey and how they decided to "let God be God."
Barrino and Taylor tied the knot back in 2015 after dating for only three weeks! The pair are said to be a match made in heaven, especially since they seem to possess the same Christian values.
She reportedly knew he was the one after he got on his knees just to get her attention— all because he wanted to pray for her. They kept their courtship brief, and they did not consummate their relationship until after the wedding.
The fabulous couple renewed their wedding vows in December 2016, and from the looks of things, it really is till death do them part.
Please fill in your e-mail so we can share with you our top stories!