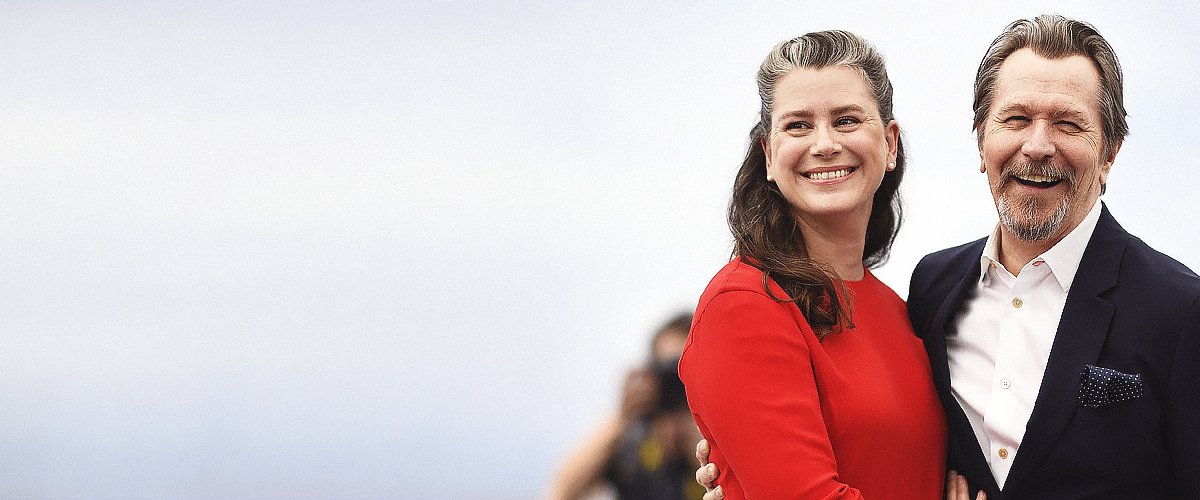 Getty Images
Gisele Schmidt Is Gary Oldman's 5th Wife — Everything We Know about Their Marriage

Academy Award-winning actor Gary Oldman has been married to Gisele Schmidt since 2017. The couple looks happy every time they make a public appearance together.
Gisele Schmidt is an art curator and photographer who became the fifth wife of award-winning English actor, producer, and film director Gary Oldman, 62. The couple was married in August 2017 after knowing each other for several years.
Very little is known about the life of Schmidt, who, before Oldman, was married for 20 years and had a son in that time named William. The actor has led his love life quite discreetly despite various marriages and divorces.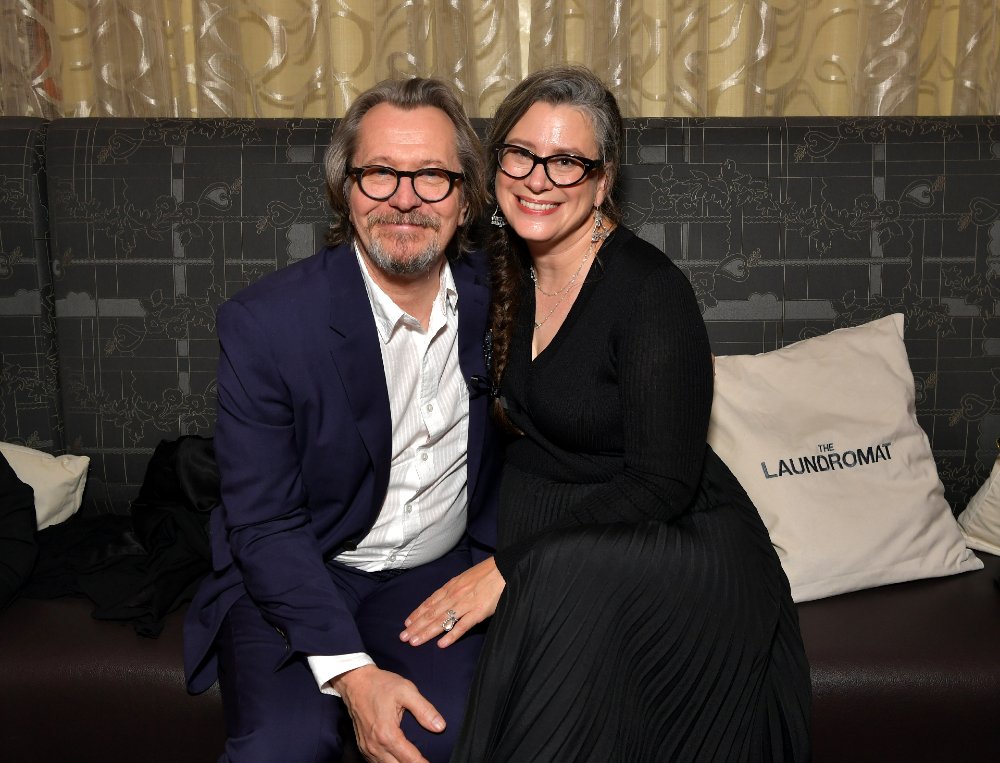 Gary Oldman and Gisele Schmidt attending the North American Premiere of 'The Laundromat' in Toronto, Canada, in September 2019. | Image: Getty Images.
His current wife has accompanied him to different premieres and red carpets in all these years they have been together. The couple lives in Los Angeles, California, with their children.
Oldman has said about Schmidt's previous marriage: "Her ex, they were together 20 years, and they have a 9-year-old son, he's a great guy. He was at our wedding. We're all very friendly. He even said 'We should have been friends. I wasn't 'Mr. Right.' But they're great buddies."
QUIET MARRIAGE
The actor and his wife were married at the home of his manager, producer Doug Urbanski. Oldman also commented in an interview that the fifth time might just be the charm. They met as a result of the actor's passion for photography which he shares with Schmidt.
After several years of knowing each other and discussing it, the actor decided to pop the question. And as Oldman revealed, he did it while in character as the former English Prime Minister Sir Winston Churchill.
UNUSUAL PROPOSAL
The "Harry Potter" star was filming "Darkest Hour" when he proposed to Schmidt while on the film set. The actor explained in an interview how it happened that day:
"We were down in the war rooms, and I took her into the map room. And as Winston Churchill, I said 'Will you marry me?'"
TWO MEN
Schmidt's answer was yes. However, the couple could not enjoy the romantic moment because they immediately called Oldman to film. Fortunately, his wife's sense of humor came to light in the unusual situation.
The Oscar winner disclosed that his wife joked about the incident, saying she "went to bed with Winston Churchill but woke up with Gary Oldman."
DOG LOVER
Oldman's wife is not only a lover of photography, but she is also a proud mother and a passionate lover of her little dogs. She has shared several photos of herself enjoying the company of her pets and her son William.
On her Instagram account, there are several cute images of Schmidt laid up in bed with her little pets. On one occasion, she wrote in a caption accompanying one of the images that she loved mornings when they could all be together in bed.
FIRST MARRIAGE
Oldman had been married four times before this marriage to Schmidt. His first wife is fellow British actress Lesley Manville whom he met in a play at London's Royal Court Theater.
The couple married in 1987 and had a son, Alfie, 32, in 1989. However, Oldman wanted to develop his career, so he left his wife and three-month-old son to move to America. The divorce was quickly finalized in 1990.
SECOND MARRIAGE
By 1990, the actor was already living with Uma Thurman. At the time, she was a new face in the industry in her twenties, and he was a talented actor in his thirties wanting to take over the world.
The marriage only lasted two years, as Thurman decided to leave the actor after an incident where he was arrested for drunken driving. The actor has commented that living with the actress was like trying to live with an angel. The marriage dissolved in 1992.
THIRD MARRIAGE
During a meeting of Alcoholics Anonymous, the actor met the woman that would be his third wife and mother of his two sons, photographer Donya Fiorentino. Five months after meeting, they got married in 1997, and in 2001 they divorced.
Fiorentino had previously been married to director David Fincher with whom she had a daughter. After her divorce from Fincher, her daughter remained in the custody of her father, the same way her kids with Oldman remained in his custody.
FOURTH MARRIAGE
After his third marriage ended tumultuously amid accusations of abuse, Oldman dedicated himself to being a single father to his two children, Gulliver and Charlie, now 23 and 22. It was not in the actor's plans to remarry.
However, he met jazz singer Alexandra Edenborough, twenty years his junior, and they married in 2008. Sadly, in 2015 she filed for divorce. The actor cited the age difference as the cause of the separation without further details.
HIS CHILD DEFENDS HIM
After Oldman won the Academy Award in 2018, references to his tumultuous past, including his nasty divorce from Fiorentino, came to light again. She made some posts that fueled the abuse allegations.
Oldman's son Gulliver
came to his defense
, explaining that none of the things said about the incident involving his parents were true. He added that the actor is an excellent father whom he hopes to emulate.
Please fill in your e-mail so we can share with you our top stories!