Instagram/angelasimmons
Angela Simmons' Son Sutton Looks Handsome as He Poses in Recent Snaps after Getting a Haircut
Angela Simmons' son Sutton Tennyson Jr. is absolutely dashing after he recently had a haircut, as seen in snaps posted on his mother's Instagram account earlier this week.
Sutton Tennyson Jr. looks so cute in pictures shared with Angela Simmons' 6.8 million Instagram followers after her son had a gorgeous trim at the hairdresser on Monday, March 1.
Sutton had on a smart black tracksuit and white sneakers as he posed showing off his new look next to a payphone on the street, and in the last image was captured next to the mastermind behind the hairstyle.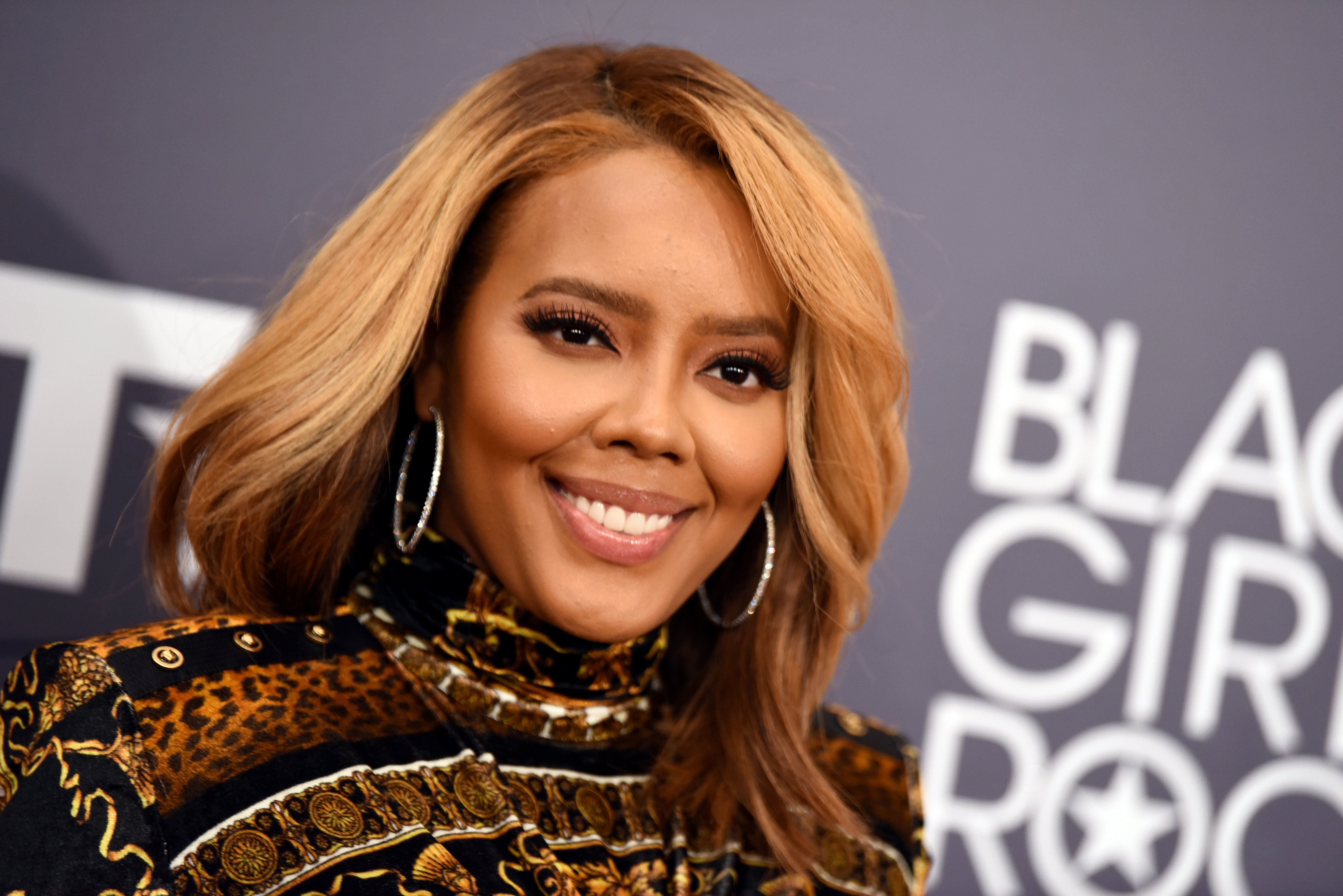 Angela Simmons at the Black Girls Rock! 2018 red carpet at NJPAC in Newark, New Jersey | Source: Getty Images
Four-year-old Sutton was wearing a thick gray fur jacket that adorably dwarfed his tiny frame. He smiled happily for the camera and seemed proud of his haircut.
In the second image, he raised both his arms outwards to reveal the full outfit. The furry item went below Sutton's knees and appeared extremely warm and very comfortable for the child. Simmons sweetly captioned the picture:
This isn't the first time that Simmons has taken to social media to broadcast Sutton's cuteness. Last year during Thanksgiving, she posted an adorable video clip on Instagram of Sutton.
Sutton spoke in the footage and said that he was most grateful for his mother. Simmons and her son were in Florida because her boyfriend at the time, Daniel Jacobs, was fighting in a boxing match with Gabe Rosado.
Last November, Simmons also reflected on the second-anniversary death date of Sutton's father.
Simmons took her son to the beach during the match because it could be too violent for a child to watch. Simmons also recently spoke up about how brutal quarantine is for single parents.
It is no easy feat for those that do not have extra help with their children to balance their work lives on top of parenting. Simmons shared a post on Instagram writing:
"Mom is tired !!! Pray for single parents!! Motherhood on a trillion . Day by day."
Simmons gave birth to a baby boy in 2016, and shortly after that, she and his father, Sutton Tennyson Sr., parted ways even though they were engaged a month before she revealed her pregnancy.
The tragedy struck when Tennyson was shot 13 times after an altercation in his driveway in 2018. Last November, Simmons also reflected on the second-anniversary death date of Sutton's father.
Simmons said that it has been difficult for her son to understand that his father is no longer alive but that she shows him videos and pictures of Tennyson all the time.
Although Simmons' relationship with Tennyson deteriorated before his death, she remains grateful for their son and continues to do her best to be an excellent parent to Sutton Jr.
Please fill in your e-mail so we can share with you our top stories!