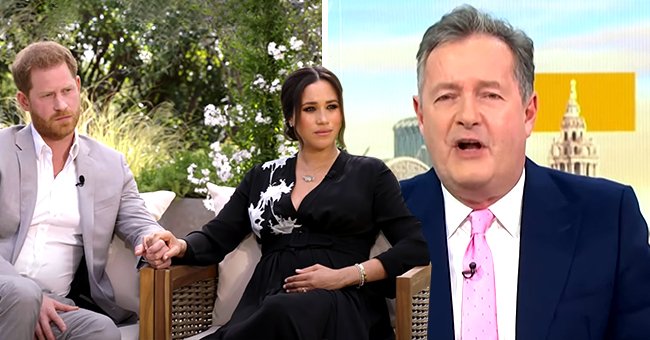 YouTube/CBS YouTube/Good Morning Britain
Here's How Piers Morgan Feels about Meghan Markle & Prince Harry's Upcoming Oprah Interview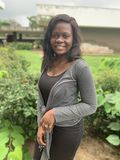 British journalist Piers Morgan aired his view about Prince Harry and Meghan Markle's upcoming interview with Oprah Winfrey, blasting them for wanting only positive reports about them.
Piers Morgan has earned a reputation for his brutal assessment of people and his blunt opinion, and it does not seem like he is interested in dropping his famous tag.
Since reports of an interview between Prince Harry, his wife Meghan Markle, and Oprah Winfrey went public, the "Good Morning Britain" broadcaster has not kept his view private but has strongly reacted to it.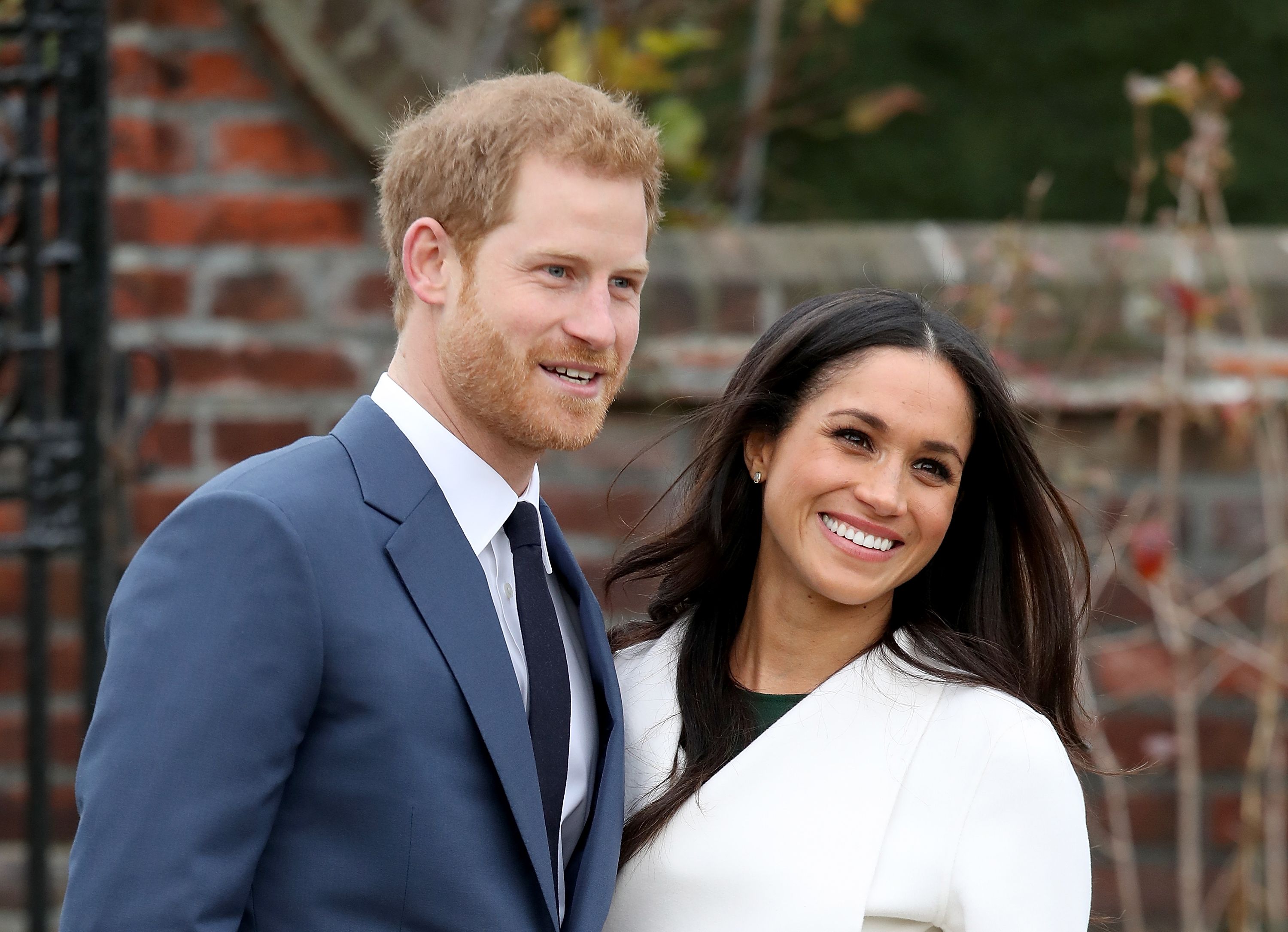 Prince Harry and actress Meghan Markle at an official photocall to announce their engagement at The Sunken Gardens at Kensington Palace on November 27, 2017. | Photo: Getty Images
In a recent episode of "Good Morning Britain," Morgan aired his opinion on the upcoming interview and remarked that Prince Harry only wants positive media coverage and shies away from being criticized.
Prince Harry and Markle stepped down as senior members of the royal family and recently had their benefits taken from them because they claimed to want a more private life away from the royal spotlight.
The couple felt tired of the British press' intrusive nature and did not want their family to grow under such heavy scrutiny. The parents of Archie relocated to the United States, where they believe they could earn some privacy.
Morgan strongly disagreed with their reason and remarked that their recent interview with Winfrey does not look like they want a life away from public scrutiny, but instead, they want a more favorable public view of them.
Prince Harry, during the interview, spoke about the horrible things being said about him and his family.
The 55-year-old journalist branded the interview as embarrassing and went on to compare them to dictators Kim Jong-Un and Vladimir Putin. He claimed that the two dictators only want to be seen positively, which is what the Prince and his wife are after.
A clip of the upcoming interview was played, and Morgan blasted that the interview felt like a movie. He said that the Duke of Sussex for claiming that the media coverage of him was toxic.
Morgan also fumed at Prince Harry's interview with James Corden last month, where he was in an open-top bus while being interviewed. Morgan said that the whole thing about the interview was utterly ridiculous.
Prince Harry, during the interview, spoke about the horrible things being said about him and his family and said that they are able to go through it because they have each other, unlike his mom, the late Princess Diana, who battled the media with no one by her side.
Morgan reportedly said that since Prince Harry left his royal duties citing his need for privacy, his constant tell-it-all interviews with the media are a mockery of his desire for privacy.
The upcoming interview will reportedly be Markle and Prince Harry's first sit-down interview since their engagement in November 2017. The duchess is expected to talk about motherhood and life in the royal family. Fans would have to wait and see how it unfolds.
Please fill in your e-mail so we can share with you our top stories!