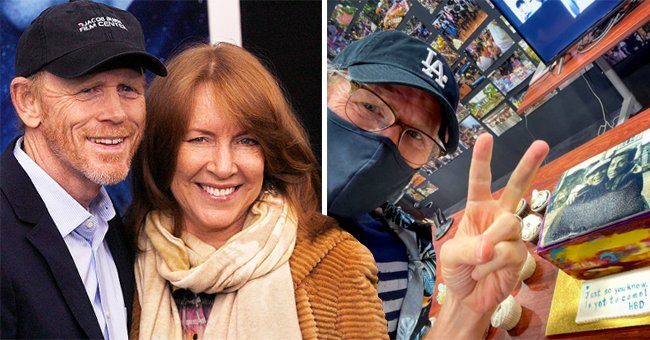 Getty Images instagram.com/realronhoward
Ron Howard Celebrates His 67th Birthday with an Adorable Photo Posing with His Custom Cake
Film director Ron Howard showed off his custom-made cake on Instagram as he celebrates his birthday. Howard is three years away from turning 70 and still gets excited of having a cake.
Ron Howard is now 67 years old, and he recently took to social media to show off his artistic cake. Howard shared how it brought back many memories for him.
"He captioned his post, "Hey, check out this cake @braingazer had made for me for my birthday. Here I am in our production office in #Queensland."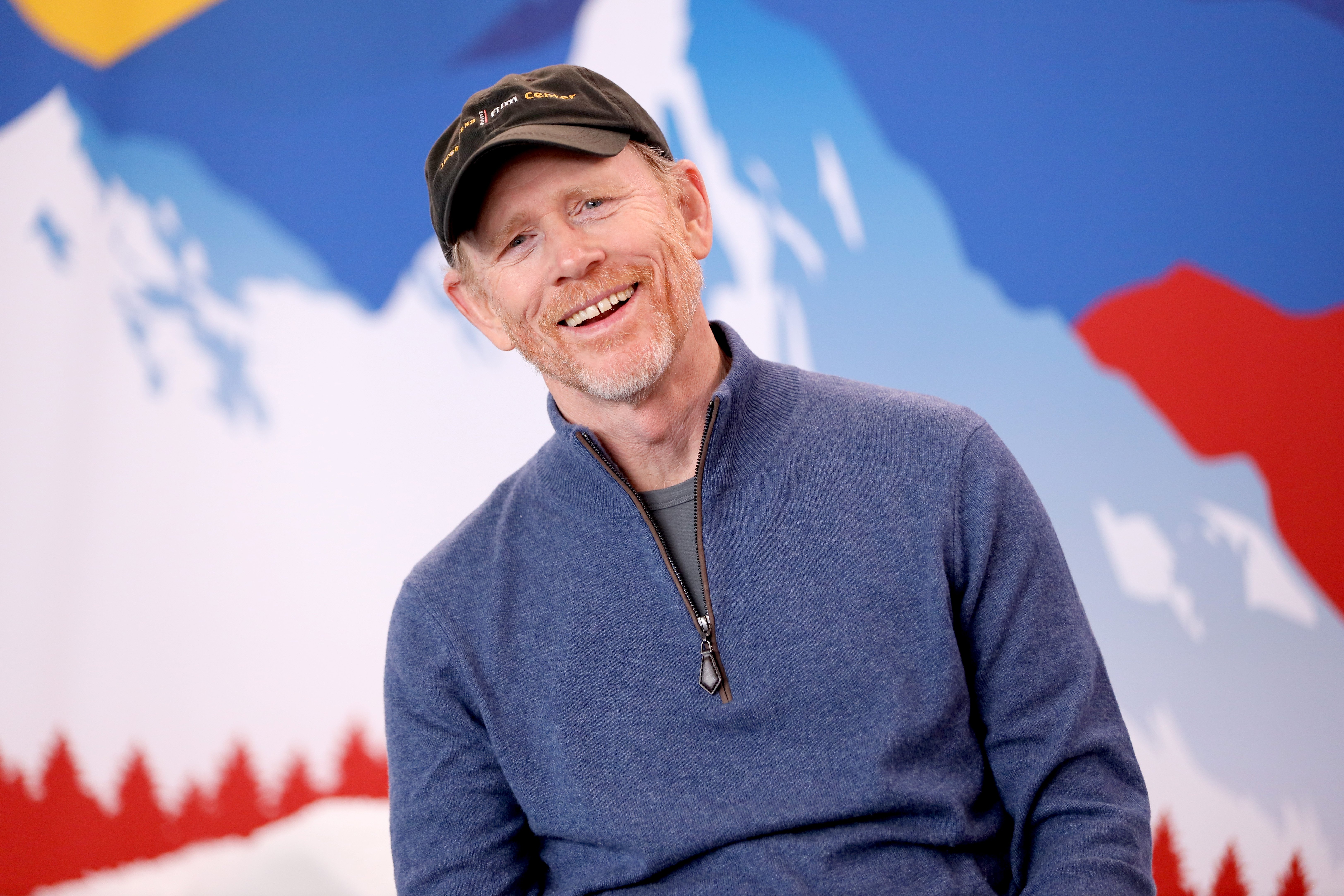 Ron Howard of 'Rebuilding Paradise' attends the IMDb Studio at Acura Festival Village on location at the 2020 Sundance Film Festival on January 24, 2020 in Park City, Utah | Photo: Getty Images
RON CELEBRATING HIS BIRTHDAY
Howard further added, "The team got a big kick out of this, and it brought back so many great memories for me. Thanks, partner! @imageinentertainment."
The squared-shaped cake with a shiny gold base comes with an optimistic message written on a white dough rectangular shape. "Just so you know, the best is yet to come! HBD Partner!" the statement read.
Howard took an up-close selfie shot next to the cake, holding up a deuces sign. The cake is multicolored with colors including yellow, red, blue, and purple.
It also had his face painted on it of him embracing a friend. Cupcakes are also visible from the picture on top of the long sized brown table.
Howard wore a black face mask with glasses. He wore a striped T-shirt with a floral shirt on top; he also wore a black cap with a LA logo written on it.
RON CELEBRATES THE 50TH ANNIVERSARY
In November last year, the producer celebrated another milestone with his lovely wife, Cheryl. At the time, Ron paid tribute to celebrate the 50th anniversary of his first date with her.
Ron divulged that they went on their first date on November 1 in 1970. At the time, they went to see the re-release of the movie "It's a Mad, Mad, Mad World," and then got some pizza.
The actor also showed the presents that they bought for each other for the occasion, the couple ordered socks that had Cheryl's face on them. Ron disclosed that they were going out for a trip to their local take-out pizza:
"We'll be driving in the same '70 VW Bug I picked up Cheryl in 5 decades ago. It runs so great. So do we."
ALL ABOUT RON'S WIFE CHERYL
According to Closer Weekly, the pair got married in 1975 and have been married for 45 years. Ron once revealed that his spouse is incredibly supportive, and their compatibility has enabled them to endure all kinds of experiences.
Cheryl may not a Hollywood icon like her spouse, but she is a writer. She has three book titles under her belt and reportedly shared that she grew up being consumed with adventure stories, fairy tales, and real-life accounts of people who were travelers.
Interestingly, she has appeared in some of her husband's movies, including "Ransom, Angels and Demons, Splash," and many more. Cheryl is also a mother of four.
Cheryl and Ron welcomed their first child daughter, Bryce, on March 2, 1981. She is their most famous child who made her mark in the film industry following her breakout performance in the 2004 movie, "The Village."
Following in their dad's footsteps is Bryce's little sister Paige who also has a twin. Born on February 5, 1985, she has appeared in TV shows and has starred alongside Danny Glover.
Paige's twin sister Jocelyn is different from her other siblings. She is reportedly a private individual and has stayed away from the limelight as she hardly makes any public appearances.
RON'S CAREER ACHIEVEMENTS
The youngest of the siblings is Ron and Cheryl's only son, Reed. Born on April 12, 1987, and like some of his two sisters, he has also appeared in his father's films. However, he is an avid golfer of note.
Reed's dad is an award-winning director and has been nominated for numerous prestigious awards throughout his career. Before having such status in Hollywood, his first screen role was in the 1956 Western Frontier Woman when he was 18 months old.
Please fill in your e-mail so we can share with you our top stories!