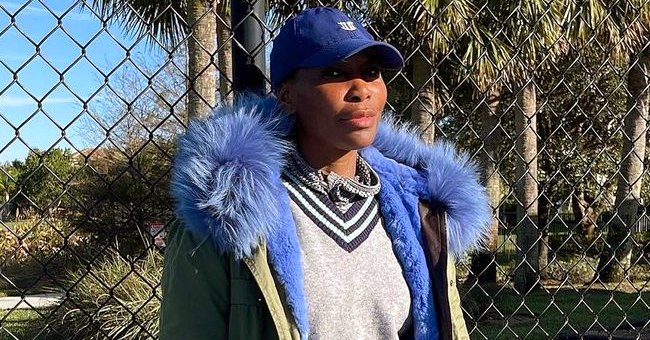 Instagram/venuswilliams
Venus Williams Looks Younger in These IG Snaps Rocking a Varsity Jacket & High-Waist Pants
Despite being the oldest female tennis player, Venus Williams proved that age is nothing but a number if one would choose the right style of clothes.
Tennis icon and businesswoman Venus Williams, regarded as one of the best female tennis players in history, recently showed off a side of her being a fashion chameleon.
Venus, the older sister of 23-time Grand Slam champion Serena Williams, shared on Instagram her age-defying pictures in a sporty ensemble. She looked timeless from all angles.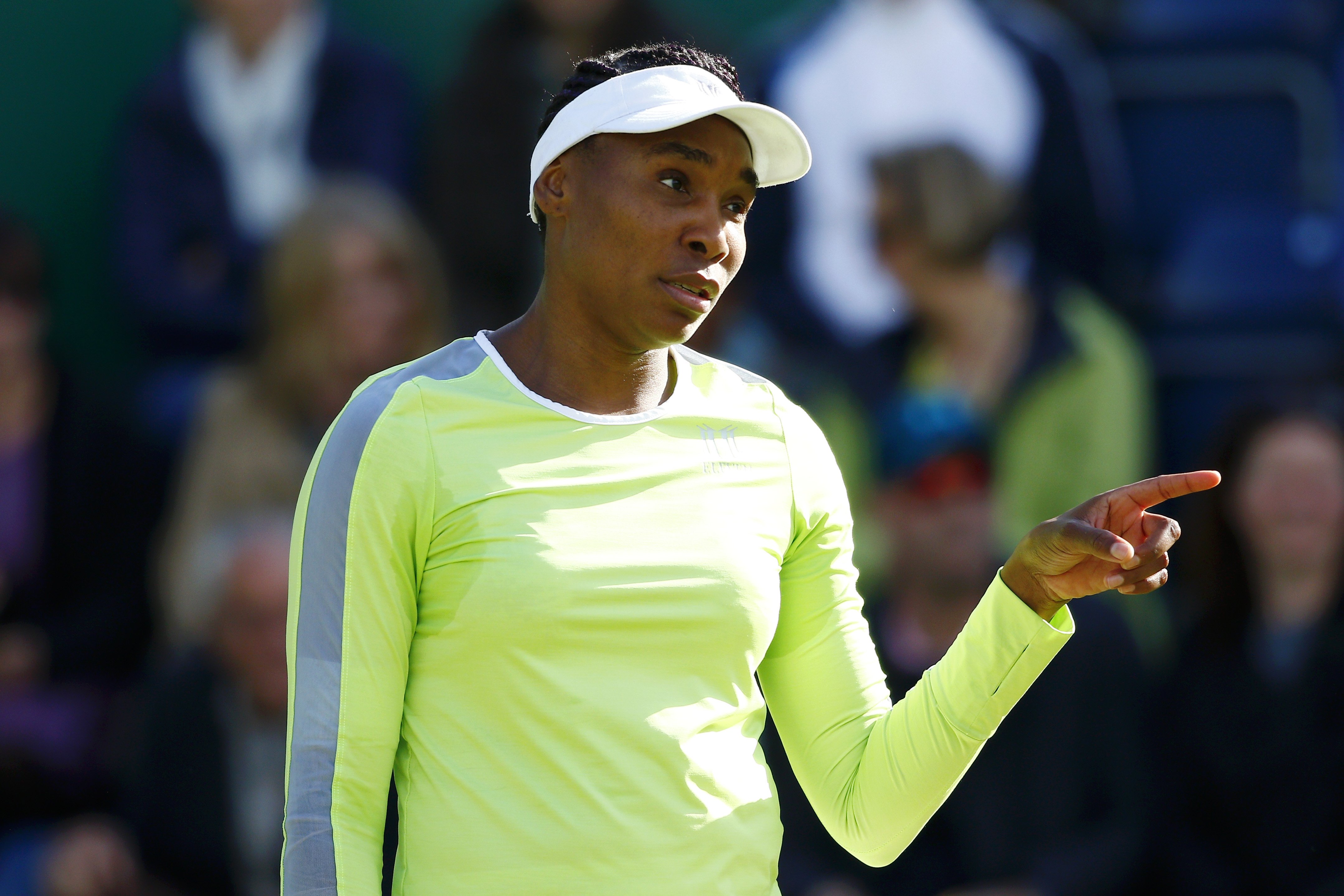 Venus Williams at the Nature Valley Classic at Edgbaston Priory Club in Birmingham, U.K. on on June 20, 2019. | Photo: Getty Images
The 40-year-old tennis icon looked youthful in a white shirt and high-waist pants. Venus topped her look with a varsity jacket with the letter "E" on the side, which stands for EleVen, her clothing brand.
In the first photo, Venus stood while she rested her left hand on a chair. The tennis superstar neatly tied her hair up and wore a black and white cap.
As for her second picture, Venus raised her right leg a little bit and rested her right hand on her thigh. She placed her other hand on her left hip.
The last photo showed Venus putting her hands in the pocket. She appeared to be inside her office as the photos on the wall showed her brand's sports apparel.
In her post, she detailed her day's schedules, including gym sessions, production fitting through Zoom conference calls, and physical therapy. She noted she wore multiple hats, adding:
"Everyone on my team gives me my shine."
Apart from her outstanding EleVen brand, Venus, who became a professional tennis player at 14, also owns V Starr Interiors, an interior design firm in Florida.
With her thriving two businesses on the side, many fans questioned whether Venus is retiring from tennis competitions. The seven-time Grand Slam champion earlier expressed that she has "a lot to do in court."
The tennis legend has fought racism on and off the court, along with Serena.
Amid her multiple accomplishments and victory in tennis, interior design, fashion, and business, Venus has remained a fighter and a champion in real life.
Unknown to many, the 16-time double Grand Slam title holder previously battled an autoimmune disease called Sjögren's syndrome. This kind of disease would severely attack the muscles.
The tennis legend has fought racism on and off the court, along with Serena. The iconic tennis duo has been subjected to criticisms since they started their career.
Despite the hate, the sisters endured it. Venus said nothing bothers her with the right mindset as she remains calm and collected even in the worst situations.
Please fill in your e-mail so we can share with you our top stories!