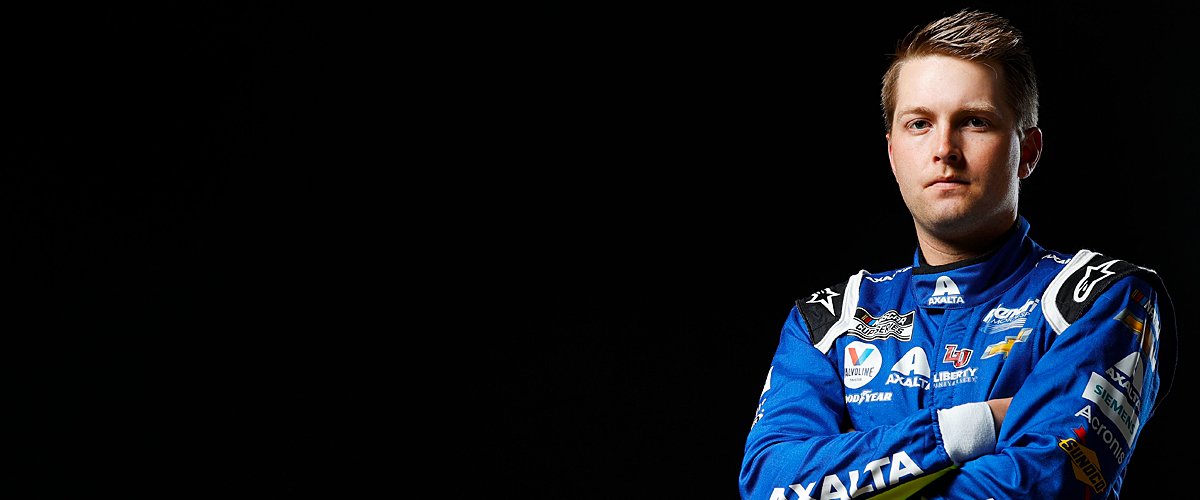 Getty Images
William Byron Is a Racing Prodigy and Man of Faith — All You Need to Know about the NASCAR Star
Racer William Byron began his career as a race car driver in an unusual way, from his bedroom. Then he made the leap into real life and has proven to be just as good.
When William Byron first raced a car he didn't do it on a race track, he did it in the safety of his bedroom. The young man grew up attending truck races with his father since he was 6 years old.
After having driven a go-kart, Byron said that he felt that if he did not drive again he would be miserable for the rest of his life. As a teenager, he dedicated himself to training on the iRacing Simulator, where he had 104 victories and 298 top-5 finishes.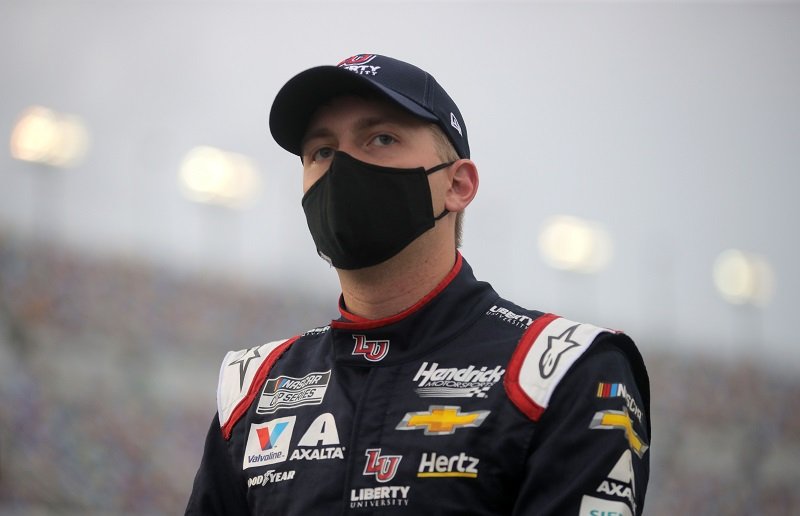 William Byron captured prior to the NASCAR Cup Series Coke Zero Sugar 400 at Daytona International Speedway in Daytona Beach, Florida in August 2020. | Image: Getty Images.
It took little time for the teenager to convince his father to drive in Legend cars. At the time, in 2012, he was just a Charlotte Country Day student.
His father said about his experience in the simulator and in real life: "He has stored so many experiences in his mind through the simulators of what he's out to accomplish that when he goes out there in the real world he's so close to real-life that it becomes natural to him to experience it…"
When Byron was 13 years old he had in his house a computer with a program, iRacing Simulator, a seat, and wheels as a present from his father. The equipment was in his room and there the young man began to learn how to drive.
Over the next year, Byron spent about three hours a day on average driving in his simulator, managing to win 104 of the approximately 500 races in which he competed. It was time for him to move out.
After this milestone, Byron wanted to try driving in real life. He found that he was too old for go-karts and too young for the others. So the Legend Circuit was his choice.
Regarding the change from driving in the simulator and doing it in a real car, he said: "It was so intense. You're going so much faster than what you assume. When you're on a computer you just have no idea how—I hadn't driven a street car, either. The speed and everything was so different and new."
One day in 2016 Byron received a call that completely changed his life. His father received a call from Rick Hendrick, the NASCAR team owner, saying he wanted to talk to him about the possibility of working with his son.
After winning the Tuck Series that year, Byron joined Hendrick's Xfinity Series team, where he won 4 races, had 22 top-10 finishes, and won the "Rookie of the Year," again.
Byron is a man of faith and as such, his trust is placed in God. The young man is not ashamed of his faith and in himself, he has a sign that God is first in his life. On a metal plate, he has Ephesians 3:20 engraved to keep God always present.
The young man is a student at Liberty University, one of the most prestigious Christian universities, known for integrating the Word of God into academic studies. This university became one of Byron's sponsors.
Byron has said about his faith in a 2018 interview: "I feel like getting into racing was God's plan for me, so I can spread my faith through the racing garage and with race fans — that's why it's been so special."
For Byron not everything is racing cars at more than 200 km per hour, he also has time to fall in love and have a girlfriend. Thus the racer Byron has found love on the racetracks.
And the girl is nothing less and nothing more than the younger sister of Byron Ryan Balney's competitor and opponent, Erin Balney. The couple has been very close and smiling both on social networks and in real life.
Please fill in your e-mail so we can share with you our top stories!