Meet NASCAR Star Clint Bowyer's Gorgeous Wife, Lorra
NASCAR star Clint Bowyer's gorgeous wife, Lorra, was the woman who helped the top racer reach the pinnacle of success in the world of car-racing.
Lorra Bowyer, the wife of 41-year-old race car driver Clint Bowyer, has been captivating car-racing fans with her stunning beauty. She is a doting mother to two children, Cash and Presley.
The couple has been together for a long time and has stuck to each other through thick and thin. They tied the knot in April 2014 in the Bahamas. Even after Clint recently retired from car-racing, Lorra has remained a supportive wife.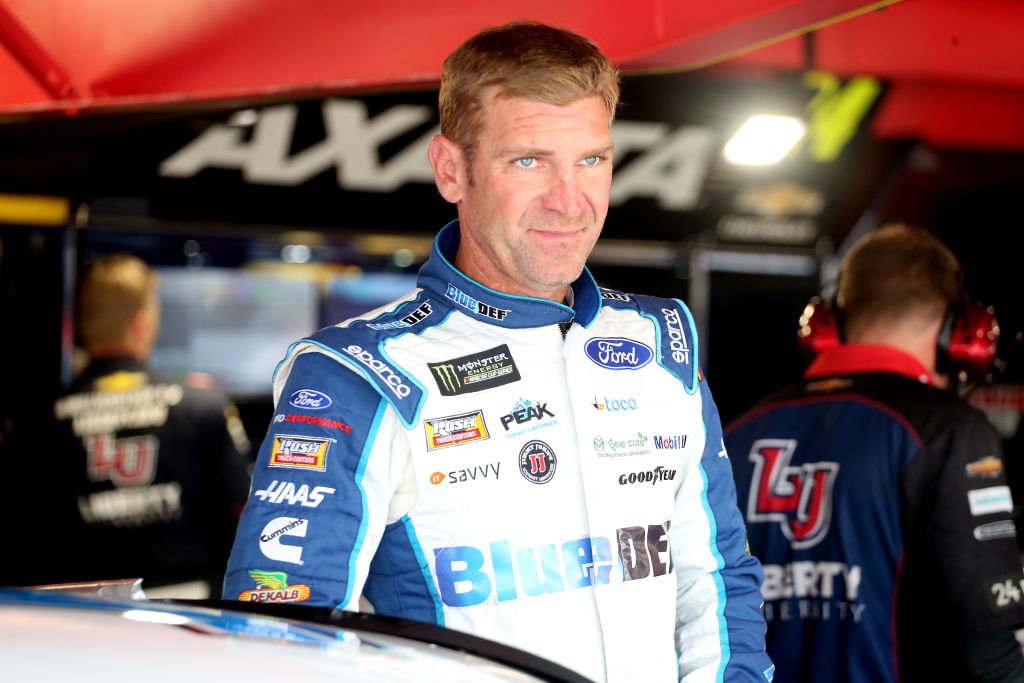 A SUPPORTIVE WIFE
Lorra, who used to be a former lacrosse player, recently shared a series of snaps on Instagram about her husband's last car-racing event in the 2020 NASCAR Cup Series competition. On behalf of her husband, she wrote:
"So grateful for everything NASCAR has done for our family! Blessed!?"
It was reported that 25-year-old race car driver Chase Briscoe will replace the veteran racer behind the wheel of the #14 Ford next year.
Though they moved on from sports, the couple's presence in various car-racing events has been unforgettable. Lorra was spotted beside Clint during the pre-race ceremony of the 2015 New Hampshire Motor Speedway. 
While on the race track together with other race-car drivers, Lorra was seen carrying their child Cash, whom they welcomed in October 2014. 
Clint will join the Fox Sports booth as one of the show's sideline commentators for Cup Series races next year.
THE COUPLE'S HILARIOUS EXCHANGE
Lorra is also a woman with a great sense of humor. After Clint won the Martinsville Speedway in 2018, she told her husband not to watch the Jayhawks basketball match in San Antonio, Texas.
Clint, a Kansas native, is an avid fan of Jayhawks of the University of Kansas. He tried to convince his wife to allow him to watch the game on the weekend, but she said "no." 
The couple's hilarious conversation became viral on Twitter. Lorra playfully tweeted they had a family vacation. She later allowed Clint to watch the game if the team he's rooting for makes it to the championship game. 
MOVING FORWARD
After Clint's retirement, he and Lorra will still be around on social media to update their fans. This will also be a perfect time for the couple to spend more time together. 
Clint will join the Fox Sports' booth as one of the show's sideline commentators for Cup Series races next year. The top-race car driver, who began his career in 2006, had competed in 541 races before retiring.
One of the leading institutions of car racing, NASCAR has been filled with controversies over the years. The motorsports organization has had embarrassing and cringe-worthy moments involving its racecar drivers. 
The latest NASCAR controversy erupted after a noose was discovered in Bubba Wallace's Talladega Superspeedway garage stall early this year. The group claimed that it was a pull rope, not a noose.