'Real Housewives of Potomac' Star Ashley Darby Welcomes Second Baby with Her Husband Michael
"The Real Housewives of Potomac" star Ashley Darby has just given birth to her second child with her husband Michael Darby and took to Instagram to share her joy with her fans.
Ashley Darby shared a few video clips on her Instagram story showing off her new baby bundle of joy on Tuesday, March 2. Ashley had a son and thanked her fans for all their support.
The footage on her social media shows Ashley in her hospital bed, cradling her newborn to her chest. She revealed that her husband had allowed her to be alone with their new son so that they could get acquainted.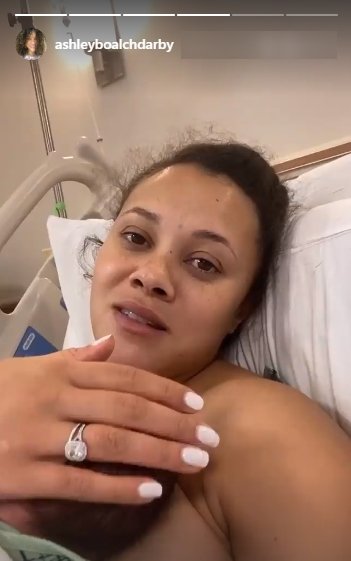 Michael had left the hospital so that he could look after their other son, 19-month-old Dean Michael. Ashley was tearful because she wanted the whole family to be together and missed Dean terribly.
The last part of the video on Ashley's story is of her husband giving her several kisses all over her face. Her newborn baby also has a full head of hair, as seen in the clips. She wrote on the video:
"Feeling the love."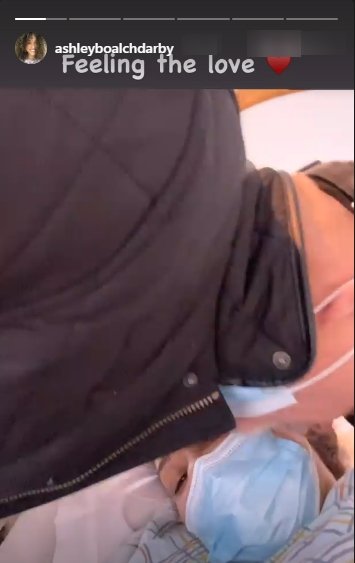 Ashley announced that she was pregnant in September 2020 and kept her thousands of Instagram followers updated with pictures and videos of her baby bump.
She revealed that she was expecting another child by having Dean pose wearing a white shirt with the words "I'm gonna be a big brother" on it in a picture on social media.
Ashley's husband was accused of sexual assault by a cameraman on a show.
Ashley shared the baby's gender with an elaborate scheme. Michael had to ride his bike around Washington, D.C., and eventually reached a blue banner that said it was a baby boy.
The couple had welcomed their first child in July 2019 but expressed that they wanted to expand their family further. Almost a year and a bit later, they got their wish. Ashley said:
"There's no hiding this big belly anymore! We are elated to share our news with you."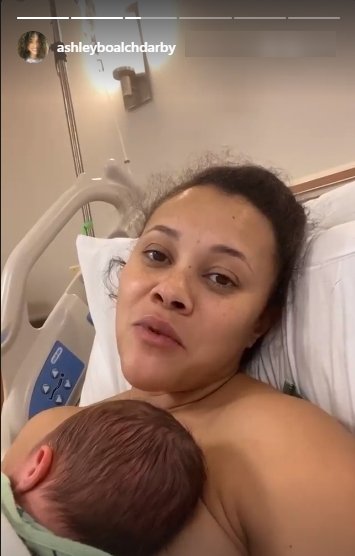 Ashley and Michael have a 29-year-age difference and met when she interned at his real estate company, Monument Realty, which he is the principal and co-founder of. 
The couple were engaged in 2012 but have had their shares of ups and downs. Ashley's husband was accused of sexual assault by a cameraman on a show but the charges were dropped. Ashley had also accused Michael of acting up while she was on a filming trip for "RHOP."
The 60-year-old has two young adult children from his previous relationship. Ashley was tasked with the challenging role of becoming a stepmother to his children, who are not much younger than her. They also own a restaurant together called Oz located in Arlington, Virginia.