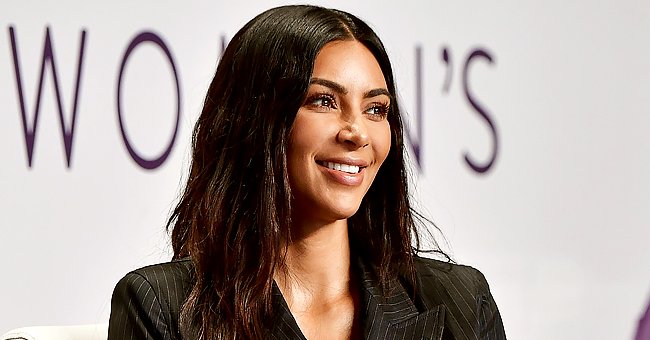 Getty Images
Kim Kardashian Stuns Posing in a Swirl Shaped Stone Structure Wearing a Sleeveless Beige Dress
Reality television star Kim Kardashian took to Instagram, looking absolutely stunning in a sleeveless beige dress while posing within a swirl-shaped stone structure.
"Keeping Up With The Kardashians" main attraction Kim Kardashian looked gorgeous in a recent photo that she shared on her Insta account. She posed in a swirl-shaped stone structure while rocking a beige dress without sleeves.
Kardashian had the whole internet in awe as she once again showed off her astounding beauty and enviable hourglass shape. Her tight dress hugged her figure, flaunting her prolific body as she lay down on an artistic backdrop.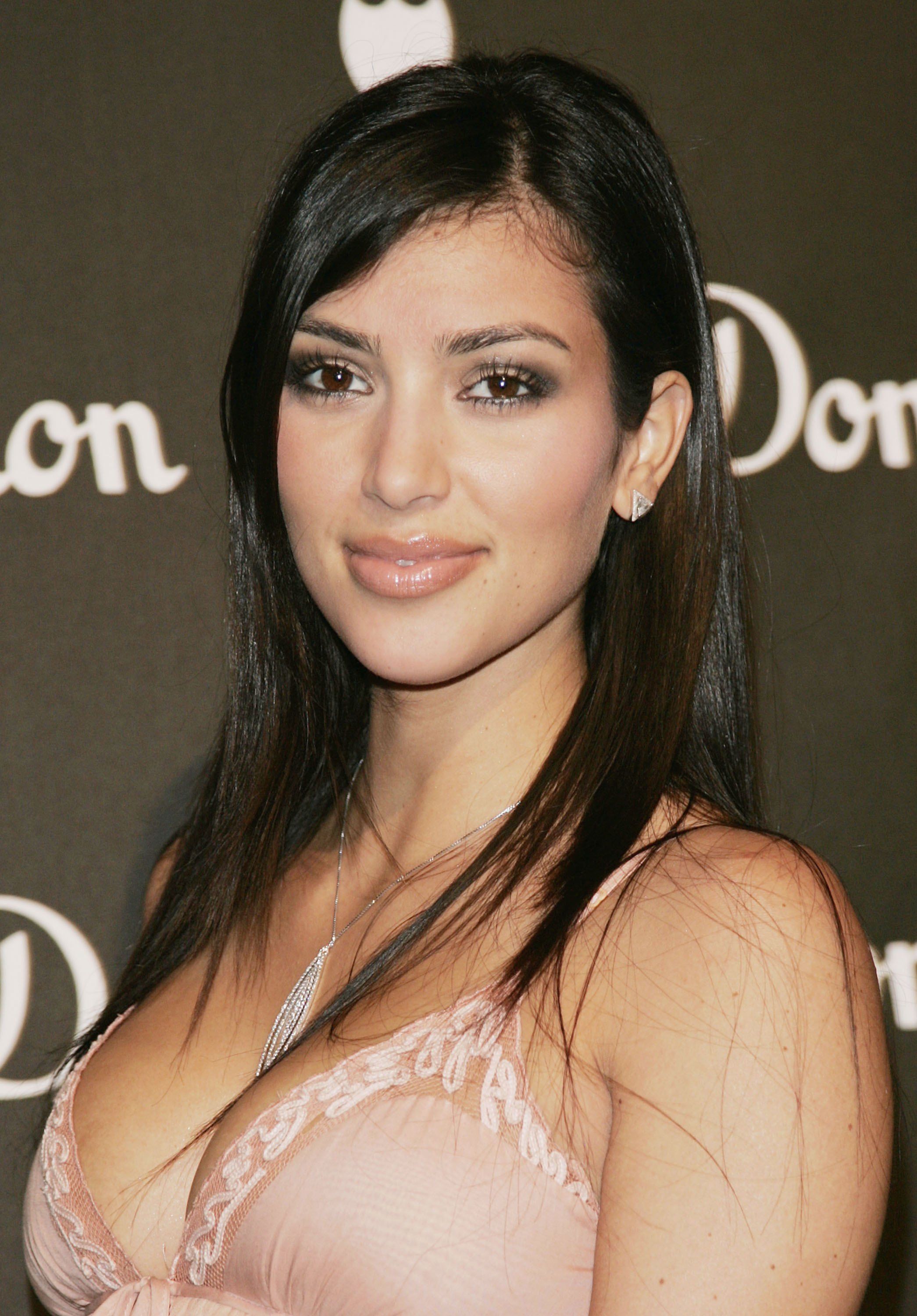 Reality star Kim Kardashian arriving at the International Launch of Dom Perignon Rose Vintage 1996 Champagne on June 2, 2006 in Beverly Hills. | Photo: Getty Images
MOST GORGEOUS EVER
In the first photo on the post, Kardashian seemed relaxed, laying her head back while her long, dark, and silky hair blew in the wind. Many fans gushed over the businesswoman's beauty with one commentator namely @vijatm writing:
"Most Gorgeous Ever"
The second shot was taken from a further distance, the curves of Kardashian complimenting the voluptuously artsy look of the stone structure. In both pictures, her gorgeous dress matched the background stone structure perfectly.
CURVES ALL AROUND
The tight-fitting dress not only accentuated her curvaceous bod but the open sleeves served to turn eyes towards her toned and gorgeous shoulders. With the sun glistening off her arms, it seems that every part of this celeb is perfect.
The Kardashians seem to have a knack for controlling their public image.
A previous music supervisor who eventually became a photographer, Amanda Scheer-Demme, was responsible for taking the picture. Obviously, she knows what she is doing as the shot received about one and a half million likes.
KIMYE RUMORS
Rumors are floating around that Kardashian is secretly supporting Kanye West, who she is currently divorcing, via a photo where she sported West's brand of shoes. Kardashian, posing in a revealing bikini, wore Yeezy sneakers with a caption which read:
"Just Chillin"
Kardashian has worn these branded sneakers in other pictures as well. However, whether this is some subtle message to West or simply a fashion choice is something only time will reveal.
ROLLING IN MONEY
When Kardashian and West were still officially together, many couldn't help but find them endearing, almost claiming the status as the ultimate power couple. This was no more obvious when West responded to his then-wife becoming a billionaire.
Posting on Twitter, West expressed just how incredibly proud he was of his jaw-dropping wife. He exclaimed that he was incredibly grateful to have her and her family in his life.
The Kardashians seem to have a knack for controlling their public image and this one isn't any different. Since her separation from West, Kardashian has kept eerily quiet for someone who usually blasts their personal public life for everyone to see.
On top of all this, Kardashian seems to be on a roll since the separation rather than taking some sort of break. Partaking in lingerie campaigns and setting new product lines into motion, there is no stopping this force of a woman.
Please fill in your e-mail so we can share with you our top stories!