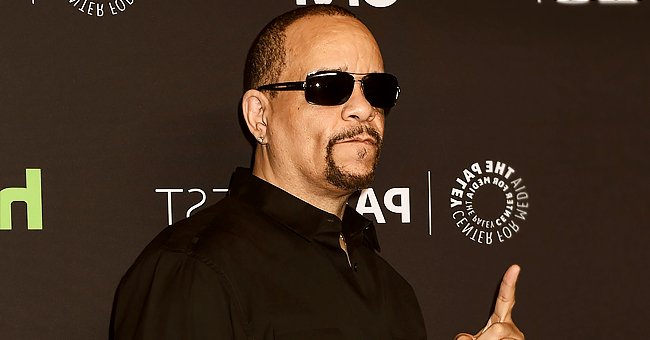 Getty Images
Ice-T's Wife Coco Stuns in Rose Print Jumpsuit Posing with Daughter Chanel Wearing a Pink Shirt
Ice-T's wife Coco stunned her fans on social media when she appeared in photos she shared wearing a rose print form-fitting jumpsuit while posing with her daughter on a public outing.
Ice-T's wife, Coco, is all about the kids. The beautiful woman recently defined the term "hot mom" when she shared gorgeous photos of herself and her family on social media.
Ice-T's family was invited to join a family friend, whose daughter was celebrating her birthday, for a public outing which took them to a place in New York City where kids and their dolls get fussed over.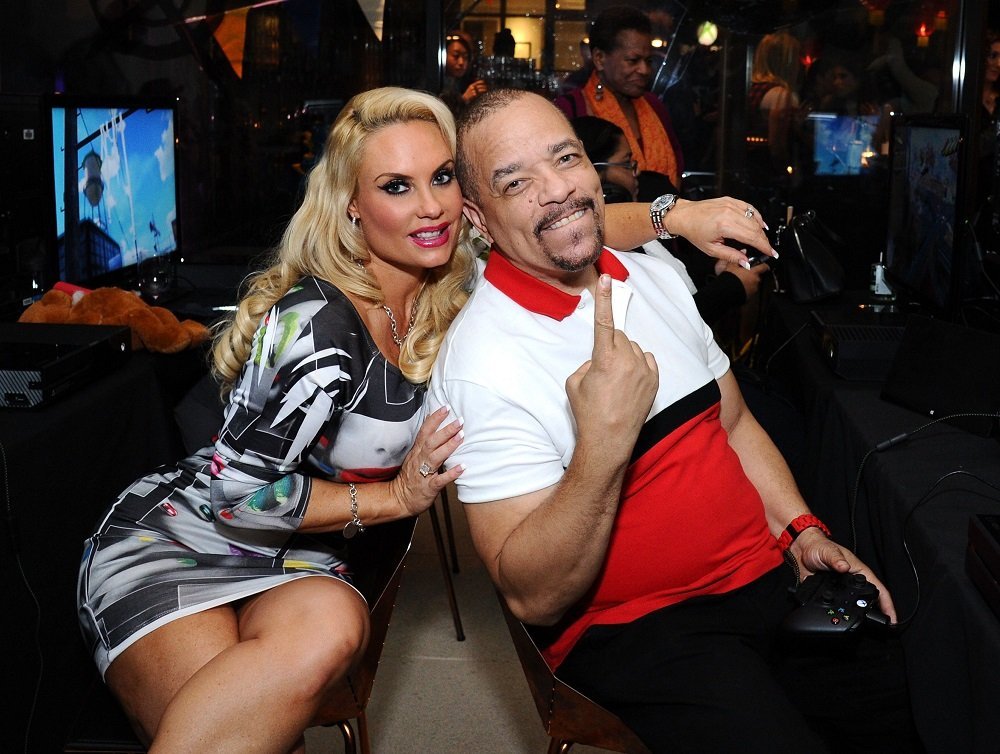 Ice-T and Coco Austin celebrating the launch of Sunset Overdrive in New York City in October 2014. | Photo: Getty Images
The first photo featured the celebrant, a girl named Minka, and her mom standing next to Coco and her daughter Chanel. The two girls carried their respective dolls in their arms as they struck a pose in front of their mothers.
Coco looked absolutely fabulous in a rose printed jumpsuit which drew attention to her ample curves. Next to her, Minka's mom stunned in an all-black outfit that consisted of a round neck top, tight black pants, and equally black shoes.
Both mothers looked pleased with themselves, and why not? Their kids were having fun if the photos are any indication, and they even managed to get their men to join them in the feminine pastime.
A shot of both men seated at a table with their girls in their arms was shared. The smiles on their faces confirmed that they did not mind being stuck there with their wife and kids.
The media personality came under fire last year after she revealed that she still breastfed her then 4-year-old daughter
In her caption, Coco tagged the place they spent time and revealed it was a place where a child and her doll could get their hair done, paint their nails and even pierce their ears side by side— a bonding experience, so to speak.
Fans gushed over the photos in the comment section. They all thought Coco was looking her best, and they credited her for always turning up for her daughter even though she leads a busy life.
Coco and Ice-T welcomed their daughter Chanel in 2015. The famous rapper is also the father to two other kids, both of whom he had with different women.
The rapper initially met Coco on a video set in 2005, and later in the same year, they tied the knot. Their relationship caused a lot of frenzy on the internet, especially because Ice-T is 20 years older than his wife.
That did not matter to either of them; Ice-T, who had been in his 40s, had been ready to settle down, and Coco had no objections. After their marriage, they did not rush into childbirth.
It took some time for Coco to get ready, and Ice-T had nothing but time to spare. They decided to conceive a child almost two decades after their marriage, and Coco quickly got accustomed to being a mom— a job she has taken too seriously sometimes.
The media personality came under fire last year after she revealed that she still breastfed her then 4-year-old daughter in a social media post.
Most of her fans were repulsed by the idea, but her husband rose to her defense, stating that it only happened sometimes and that the child eats other food, including burgers.
Please fill in your e-mail so we can share with you our top stories!