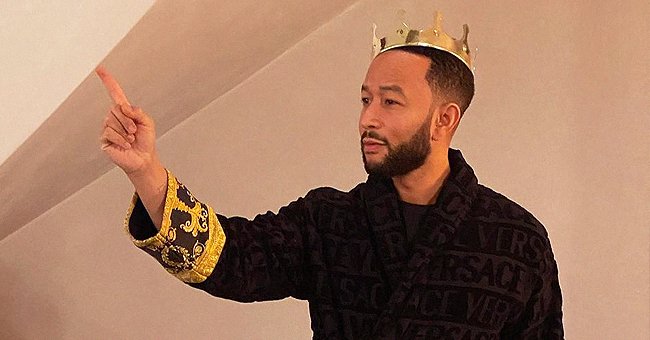 Instagram/johnlegend
John Legend Looks like a King Posing in a Versace Bathrobe with a Crown on His Head (Photo)

In honor of the "Coming 2 America" premiere, John Legend looked like an absolute king while posing in a bathroom, sporting a golden print crown on top of his head in a recent Insta photo.
Acclaimed singer and now actor John Legend took to his official Instagram account @johnlegend, posting a humorous photo of himself emulating royalty. He posed in a bathrobe, complete with a golden print crown on top of his head.
With a commanding finger pointing up, Legend himself jokingly showed off his acting skills whilst encapturing a regal scene. The music artist was dressed in a bathrobe which looked like it was made for a king with its golden patterns.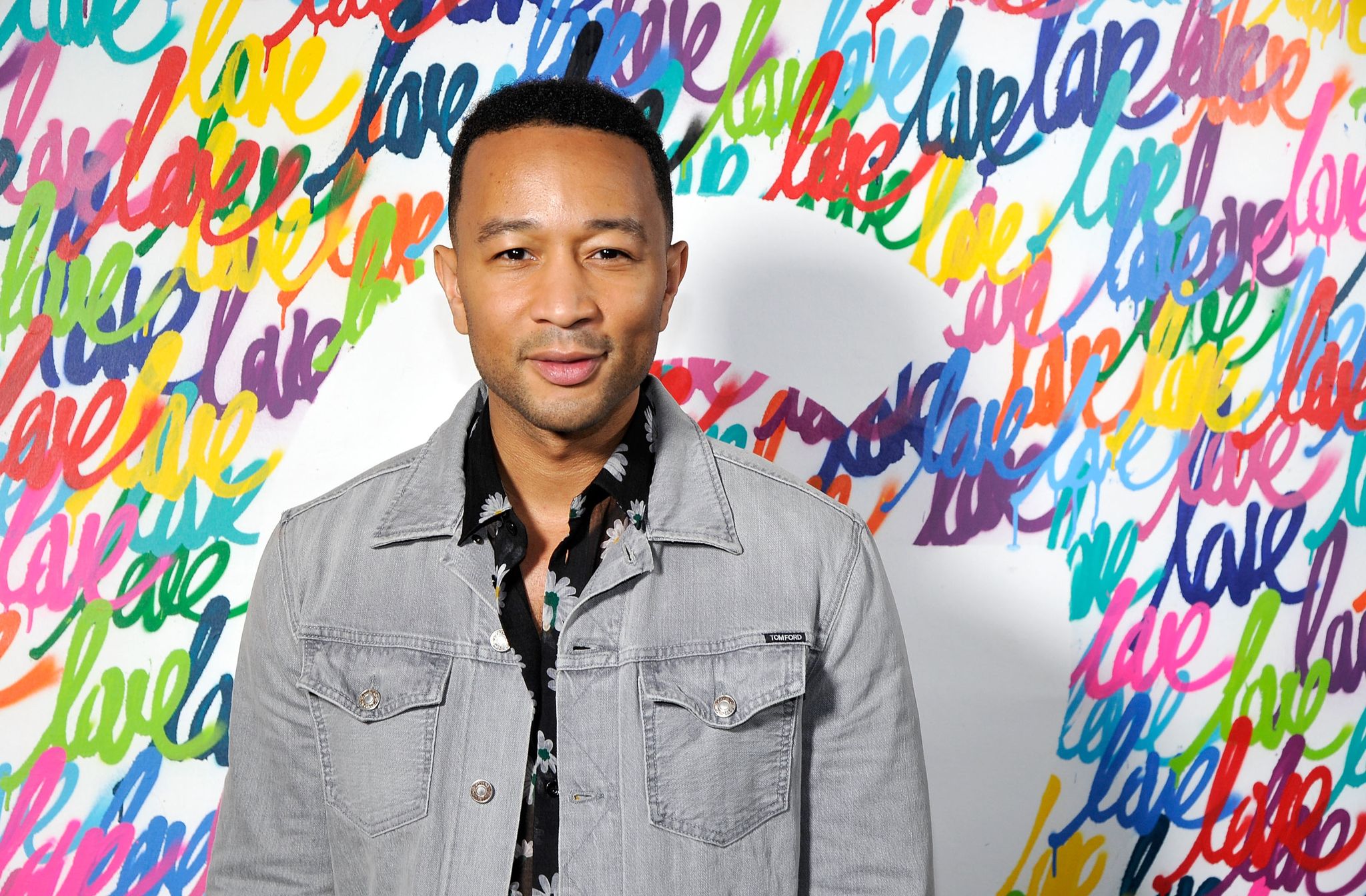 Music artist John Legend attending the Google premiere of his music video 'A Good Night,' filmed entirely on Google Pixel 2 on April 5, 2018 in California. | Photo: Getty Images.
OBEY YOUR DAUGHTER
Ever the family man, music artist Legend involved his beloved daughter Luna in the post. The cute little girl was not only in the second picture of the reel, but she was also referenced in his caption where the singer wrote:
"Luna told me that to be a king I had to point my finger and be demanding."
Hearts and emojis from all over the internet spectrum flowed in the comment section with @ozzieboy2017 mentioning how awesome the share was. Overall, the majestic post attracted almost 79,000 likes from loving followers and fans.
COMING 2 AMERICA
In the second picture of the post, little Luna got seriously involved in the world of royalty and crowns. Wearing the crown lopsided in her pajamas and with the sweetest smile on her face, she seemed all too happy to be joining in on the fun.
[T]he whole world is in awe of Legend and his wife Chrissy Teigen's seemingly perfect marriage.
These playful headdresses were actually sent by Amazon in honor of the virtual premiere of the movie "Coming 2 America". Besides Legend himself, celebrities such as Cameron Diaz and Leslie Jones also got to join in on the fun.
FAMILY MAN
It seems that almost the whole world is in awe of Legend and his wife Chrissy Teigen's seemingly perfect marriage. Speaking about how their relationship grew over time, the acclaimed singer said the following in a cute video:
"Our love story started with flirtation, conversations in the dark, and blossomed into a marriage and two beautiful kids."
According to the music artist, the two love-birds initially met during the filming of one of Legend's own music videos. He went on to say that he and his now gorgeous wife Teigen felt chemistry on the set - and the rest is celeb history.
HOME SWEET HOME
Not only do Legend and Teigen share a beautiful love story, but they also share a beautiful and albeit upper-class home. The house is quite big with a patio, many living areas, several bathrooms as well as eight bedrooms.
The garden also appears to be stunning, complete with palm trees and a stunning splash pool. Stars are obviously attracted to this glorious dwelling with R&B singer Rihanna having owned the house before Teigen her husband.
Recently, the loyal husband and singer took to the "Jimmy Fallon Show" where he translated everyday topics to musical songs on the spot. The topics ranged from the "Shamrock Shake," the highly popular series "The Queen's Gambit," and much more.
The final song he sang was in relation to COVID-19 and ended up being quite heart-melting considering the times we live in. He concluded the emotional ballad with lyrics stating that he was missing the human touch.
Please fill in your e-mail so we can share with you our top stories!