Tracee Ellis Ross Dons Huge Hoop Earrings as She Poses in a Tight Orange & Tan Outfit (Photos)
Tracee Ellis Ross recently flaunted her ageless beauty and ample bust when she shared a couple of selfies that featured her wearing a gorgeous body-hugging attire.
Tracee Ellis Ross's selfies are gold!— at least that's what the actress's fans thought after they woke up to not one but two selfies of the talented woman. She captioned the post with a cryptic comment that read:
"Swirls & Brushstrokes."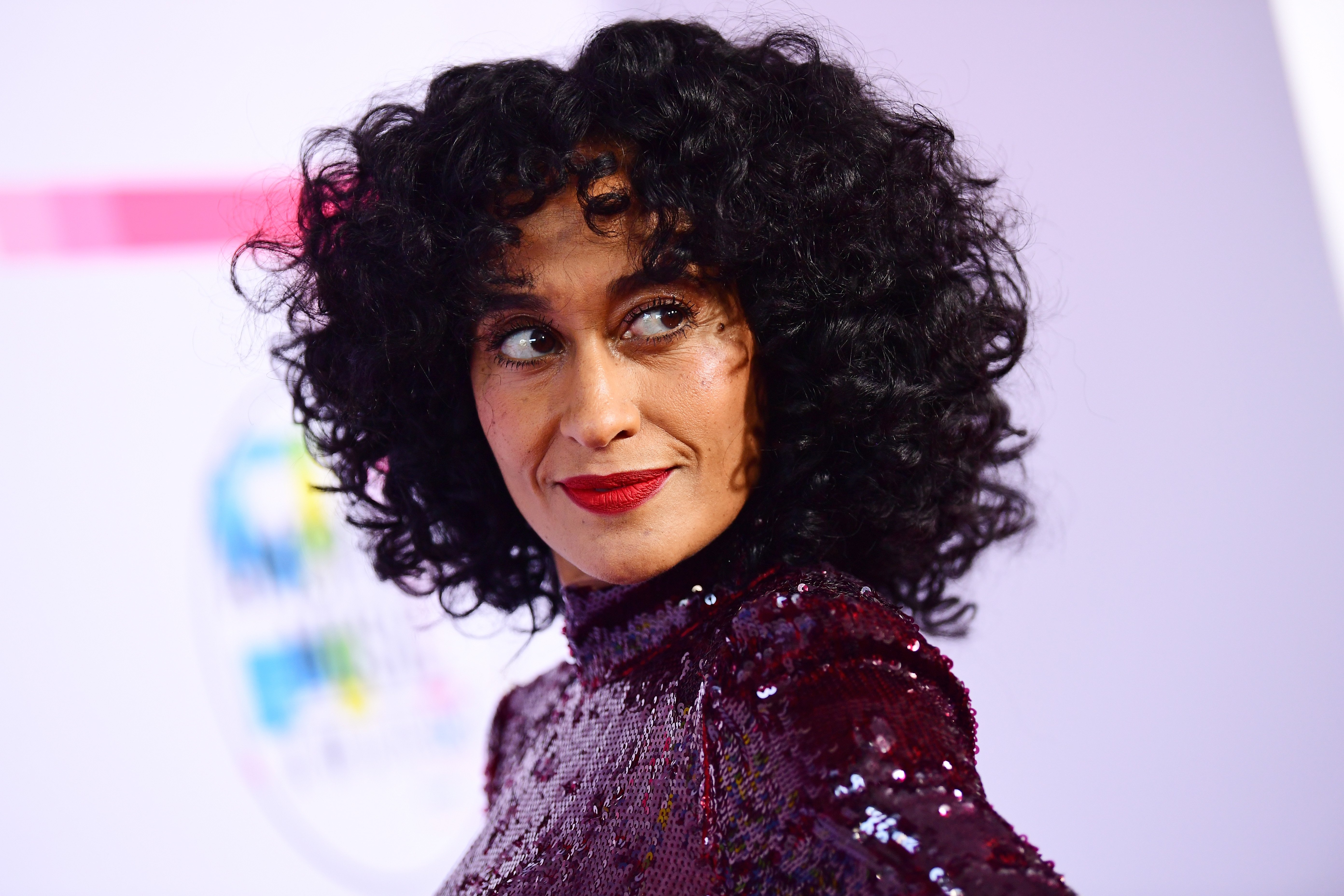 The selfies captured her in a skin-tight outfit that sported patterns and a turtleneck swiftly. Her hair was styled in a large afro, and for body jewelry, she opted for large fancy hoop earrings.
She barely had makeup on, so the pink lipstick she used stood out. Both selfies seem to have been taken when Ross was moving, giving them a slightly blurry effect that fits right in with the shots— no wonder she chose to share them.
Fans thought the post was lovely. Ross's fans are used to getting photos of her, but that does not make them immune to the beauty overload they have to endure when she posts a new one.
At some point, her agent told her point-blank that she just doesn't "pop."
Her pictures often capture her wearing a range of fashionable outfits while doing different things, so it did not surprise many when she received the Fashion Icon award at the 2020 People's Choice Awards.
No one could have disputed her claim to the prize; even when she took the stage to accept the award, Ross showed everyone why she deserved it.
She was dressed in a gorgeous white cape, thigh-high leather boots, and fabulous body jewelry. During her acceptance speech, Ross thanked her parents for their great parenting and contributions to her life.
Ross thanked her father, Robert Ellis Silberstein, for being her humor twin and thanked her mother, music legend, Diana Ross, for introducing her to the "power of fashion."
Diana's daughter has come very far in the past couple of years— it was not easy for her to get from under the massive shadow her mother's fame cast.
Ross put in her all, going from audition to audition without securing a part. At some point, her agent told her point-blank that she just doesn't "pop."
Things have changed now; not only is she being interviewed by A-listers, including Oprah Winfrey, but she has also been winning awards and nominations both for her fashion sense and for her acting prowess.
She has also delved into the entrepreneurial fashion world with the Patterns Beauty line's launch more than a year ago. Ross likely has more to offer, and her fans can't wait to see what they are.