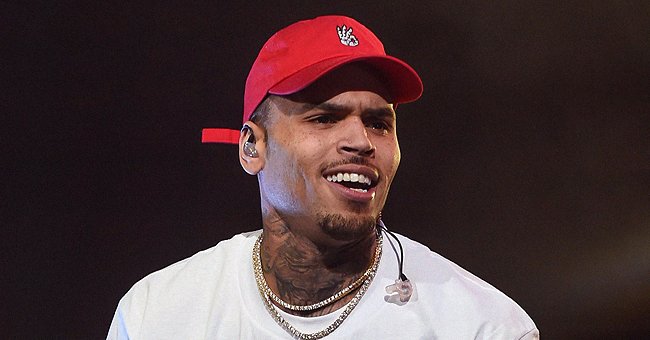 Getty Images
Chris Brown's Daughter Royalty Shows Precious Smile Posing with Lizard Blueberri in Cute Snap
Chris Brown's six-year-old daughter Royalty Brown shows off her bearded pet dragon, who she says is growing up very fast in a post on her social media account the other day.
Royalty Brown posted two pictures on her Instagram feed posing with her bearded dragon, who is named Blueberri Brown. Blueberri also has his own Instagram account.
Royalty was wearing a bright multi-colored shirt in the post and holding Blueberri on her shoulder. She has a beautiful big smile on her face, and it is evident that she loves her reptilian friend very much.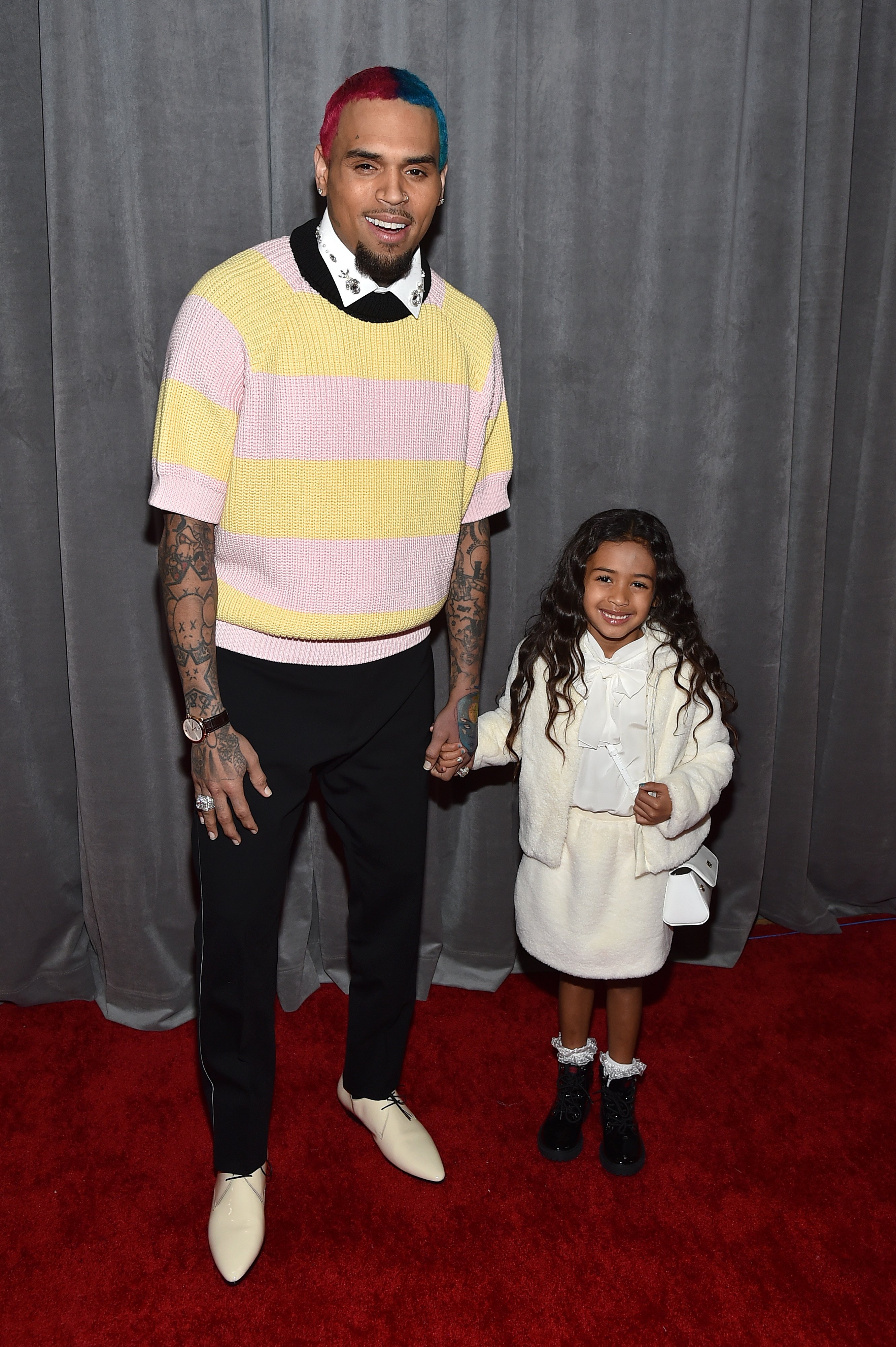 Chris Brown and his daughter Royalty Brown at the 62nd Annual Grammy Awards, 2020 in Los Angeles, California | Source: Getty Images
In the second picture, Royalty shares a sweet kiss with Blueberri. The post received almost 30 thousand likes on Instagram. Royalty has over a million followers.
Royalty's long eyelashes are visible in the picture as she puckers her heart-shaped lips. Fans commented, telling her how magnificent her pet is. She wrote in the title of the post:
"My baby @blueberribrown is getting so big!"
Royalty tagged her bearded dragon's Instagram account in her caption. So far, Blueberri has almost 1500 Instagram followers. Royalty also has two pet birds which were gifts from her father on her 6th birthday.
The little girl is clearly an animal lover of all creatures, great and small. Last year she visited The Reptile Zoo in Fountain Valley, where she bravely and calmly held several massive snakes.
The young fashion influencer is also a talented singer and dancer as seen on her parents' social media.
Perhaps Royalty will be adding another reptile to her menagerie at home very soon as she was absolutely fearless while petting the thick, cold-blooded serpents.
Several fans were astounded by Royalty's casual behavior around the snakes. Even her father, who shared an image of the excursion on his Instagram, wrote a funny caption saying:
"I LOVE YOU BOO but u trippin."
Royalty seems to have varied interests and is happy to dress up with her mother. The young fashion influencer is also a talented singer and dancer, as seen on her parents' social media.
Earlier this year, she posted a video showing off her incredible (inherited) vocal range when she sings along to an R&B song. She repeats the phrase 'Baby girl' as she listens to the music through earphones.
Royalty has also been filmed dancing to Pop Hunna's "Adderall" in a bright yellow Pikachu onesie. Fans were overwhelmed by the endearing nature of the clip which she shared on Instagram.
The famous child is also quite close to her new brother, Aeko Catori Brown, who was born last year to her dad and his girlfriend, Ammika Harris. Aeko and Royalty have been seen on social media together.
Please fill in your e-mail so we can share with you our top stories!