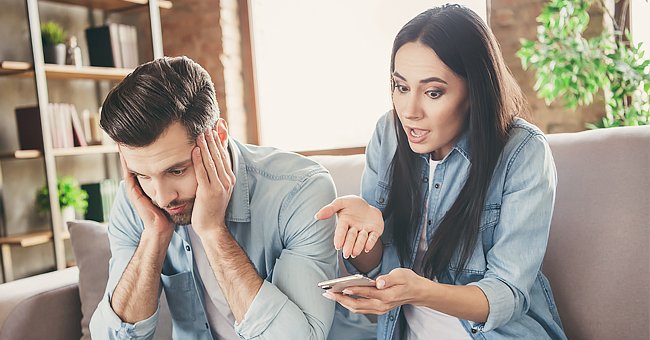 Shutterstock.com
Story of the Day: Woman Refuses to Let Her Husband's Oldest Friend into Their Home

Mary is refusing to let her husband, Anthony's oldest friend, David, come into their home after the latter was rude to her a few years ago.
Mary and Anthony have been married for six years now and share three kids. They do not keep secrets from each other and enjoy having fun.
Anthony has a long-term friend, Matt, who usually visits him at home. Mary never had issues with his visits and enjoyed chitchatting with him and her husband whenever she could.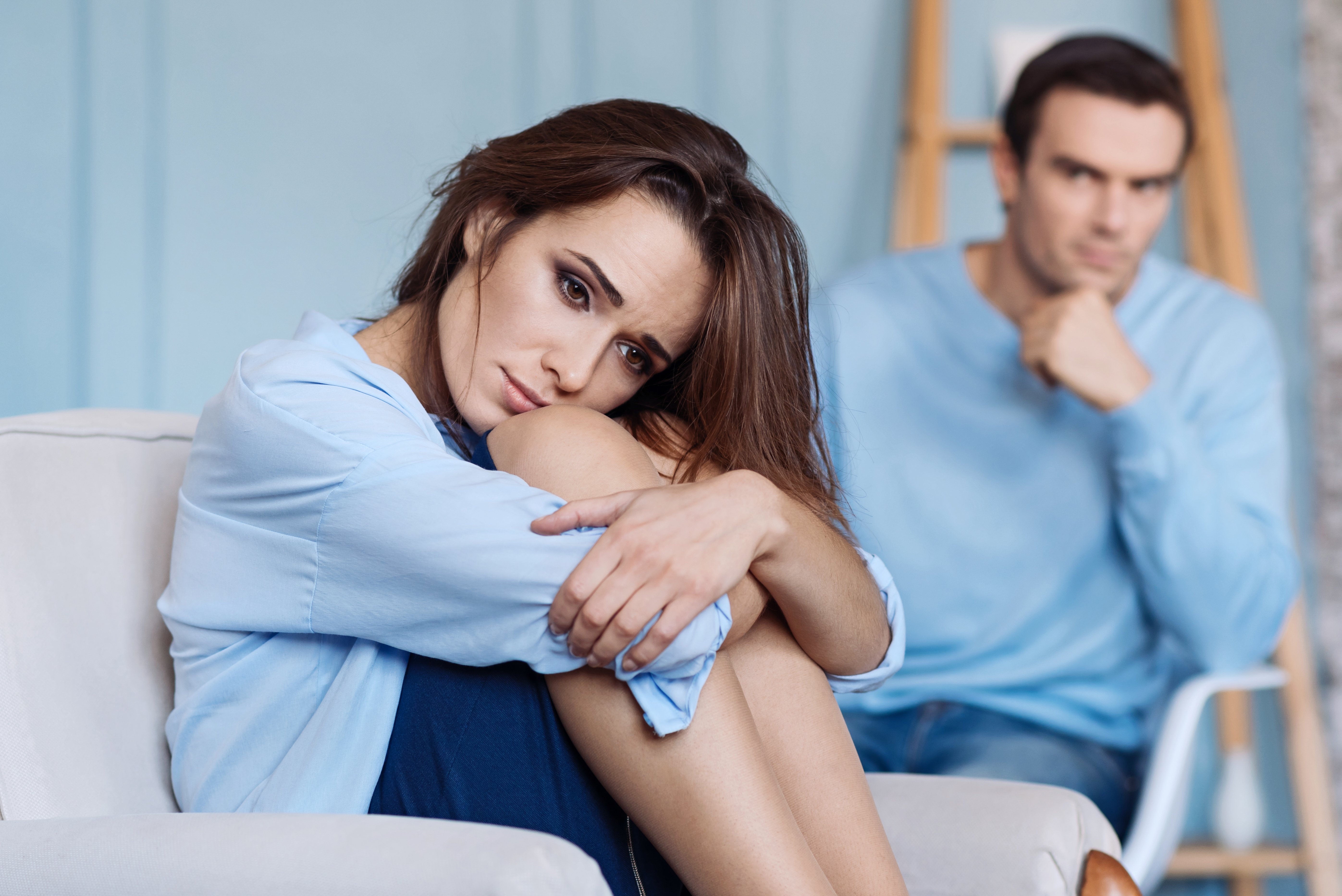 Worried young woman sitting while a young man looks on. | Source: Shutterstock
However, all that changed three years ago when she returned from shopping with her oldest child. She met Matt at home with Anthony. They were having beer and gisting.
After sorting out her shopping items and getting all the kids ready for bed, she asked Anthony to turn the music down since the kids were sleeping. When she said this, Matt muttered that he guessed the fun was over.
Mary pretended like she did not hear him and continued with what she was doing. However, he made further rude comments at her and even asked her if she was going through the change when she noted that the house was warm.
Mary did not react to the comments but bit her tongue as she saw him as nothing but a loser. However, she could not take it any longer when she overheard Matt telling her husband that she was the reason he could no longer hang out with the guys.
When her husband kept mute at his friend's comment, she became livid and rushed downstairs to give Matt a piece of her mind, telling him that his previous comments were not funny and that he had said more than enough.
When she thought he had left, she came downstairs again and told Anthony that his friend was rude and had no right to speak about her like that in her house.
Unknown to her, Matt was waiting for Anthony at the front porch and heard all she said. He came in and sputtered an apology she felt did not make sense and left immediately.
A week after that episode, Anthony met with Matt and his group of friends. There, Matt told everyone what happened between him and Mary and painted her as a crazy wife. He also said he apologized because he is a man.
Anthony told Mary all that happened, and she told him she does not want Matt in their house anymore. He abided by her words, and Matt did not visit for three years. She never stopped him from going out with his friends and never questioned him about his visits to Matt's.
Recently, Anthony told Mary that Matt was coming over to the house to apologize to her. He said he wants his friend to start coming over to the house again.
Mary felt humiliated because she believes the apology would not be from Matt's heart but only a fake one to allow him and her husband to hang out in her house again.
After expressing her feelings, Anthony offered only to have Matt visit whenever she is not at home. However, she is not ready to make that concession. She is also livid Anthony never chastised his friend for being rude to her.
What do you make of this situation? Should Mary accept Matt's apology or allow him to visit when she is not at home, or should she stand her ground and let things be the way they are? Share your thoughts.
To read another story about a man who excludes his wife from their daughter's birthday, click here.
Please fill in your e-mail so we can share with you our top stories!