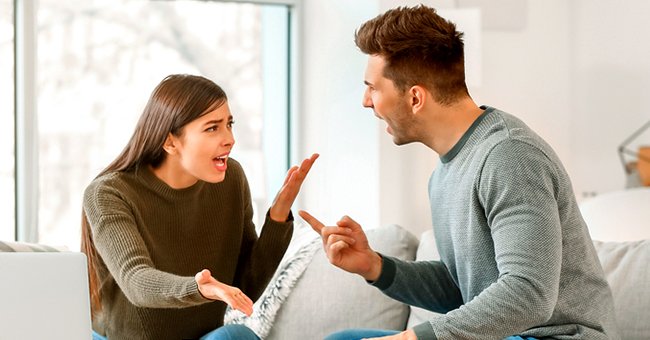 Shutterstock.com
Story of the Day: Man Excludes His Wife from Their Daughter's Birthday

In today's story of the day, a man excluded his wife from their daughter's 19th birthday, but he feels justified and refuses to apologize. Read on to find out why.
Marianne has always been the center of attention. In any situation and any group of people, she likes to stand out. Her confidence is the reason Peter fell in love with her in the late nineties.
Peter and Marianne tied the knot back in 2001, and a year later, they welcomed their only child, Britney. The first hint of problems came as soon as they took their newborn baby home.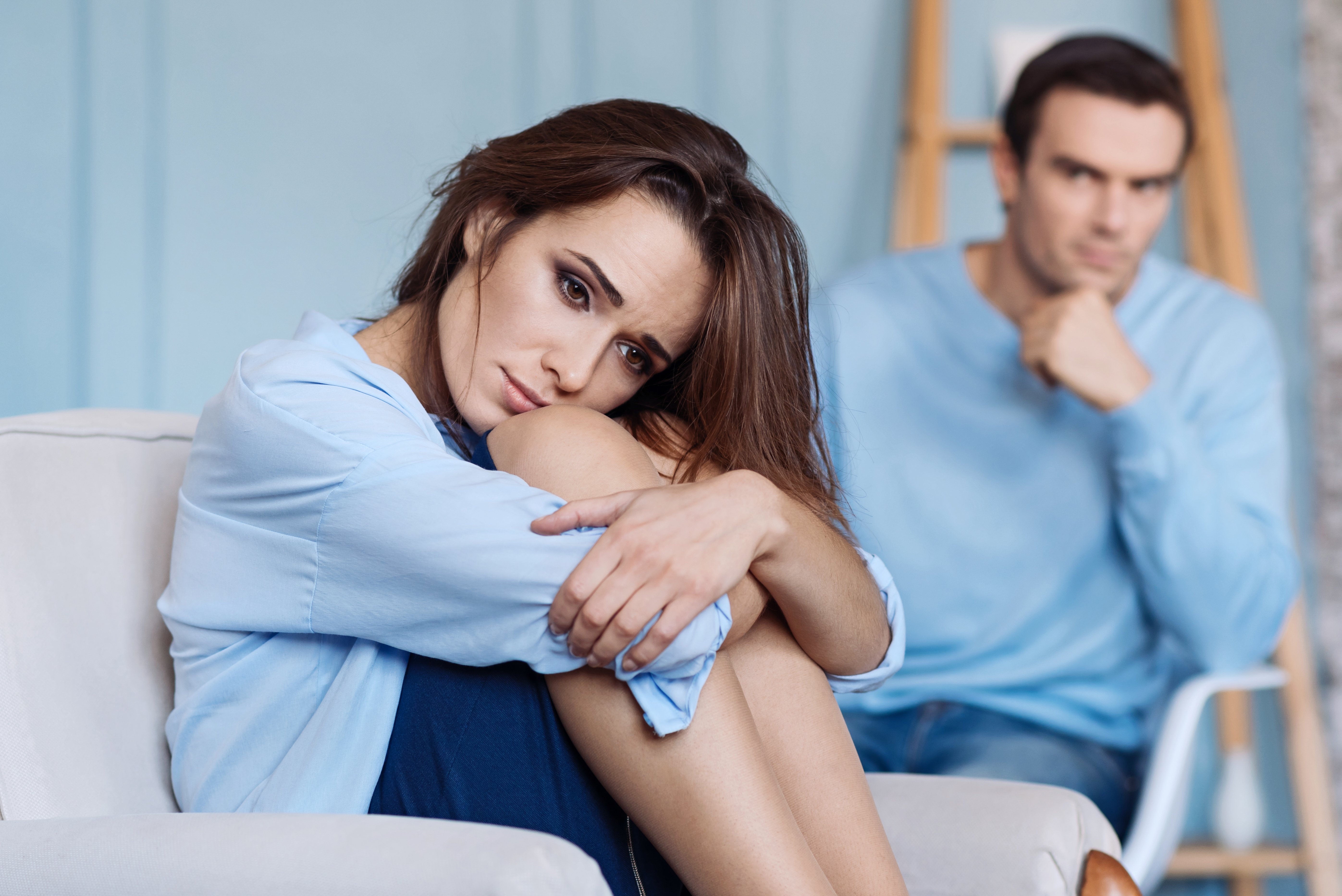 Sad young woman sitting while a young man looks on. | Source: Shutterstock
What should've been a blissful first day home with their baby was marred by Marianne's demands for a push present from Peter. Of course, Peter had bought her flowers, but most of his budget had gone towards baby clothes and supplies.
At the time, Peter didn't know this would be an annual fight. Every year, on Britney's birthday, Marianne would insist that she deserved a present too because she brought their daughter into the world.
Peter complied, mostly because Britney was just a baby and she wouldn't know anyway, but as Britney got older, she started to notice that her birthday celebrations were more about her mom than her.
Marianne would throw parties for Britney, then mostly invite her own friends and order cakes Britney didn't like. On Britney's 16th birthday, Marianne dared to get two tiaras and two cakes, one for herself and another for Britney. She reasoned:
"Today is your sweet 16, baby girl, but more importantly, it's 16 years to the day I brought you in the world, so it's our celebration together."
Britney was so disappointed that she couldn't have one day to herself, and after that, she swore to stop having birthday parties. For her 18th birthday, all she did was hang out with friends then watch a movie with her parents.
Even then, Marianne couldn't help but make it about herself by insisting they watch a movie of her liking. Britney fell asleep halfway through the nineties movie that her mom had chosen.
Now that Britney's 19th birthday was approaching, Peter really wanted to commemorate the day with something special, and when he asked his daughter about it, she responded:
"You mean mom's birthday? I don't want to do anything if she's going to be there."
Peter loved his wife, but he sympathized with his daughter and assured her that they could celebrate without Marianne. For the first time in years, Britney seemed excited about her birthday.
The father and daughter carefully planned a small birthday party at a bowling alley, ensuring that Marianne didn't find out. On the day, Britney had the time of her life with her friends, dad, and uncles. For the first time, she was the center of attention.
Everyone had so much fun celebrating Britney's milestone birthday that they forgot Marianne wasn't supposed to know about it. However, she soon found out as several people shared photos and videos live on Facebook.
When Peter and Britney arrived home, barely able to carry all the presents, they found Marianne curled up on the couch crying. Peter told Britney to head upstairs while he dealt with his wife. Between sobs, she said:
"You had no right to exclude me from my child's birthday. She's finally an adult, and I missed it. I had to see it on Facebook like a stranger."
Peter rolled his eyes and responded, "She became an adult last year, Marianne. You just wanted another day to celebrate yourself. Her birthday is not about you. It's about what makes her happy, and you don't make her happy on her birthday."
"Are you saying I'm a bad mother?" asked Marianne. Peter looked her straight in the eye and coldly replied, "maybe you should answer that yourself."
Marianne was so upset she went to stay at her sister's house until Peter apologizes, but he feels justified. Was he wrong? If you liked this story, check out another story about a dad who put his daughter's needs above his girlfriend.
Please fill in your e-mail so we can share with you our top stories!