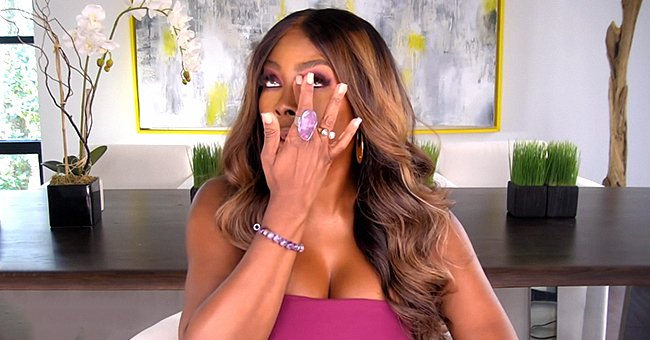 Youtube/Bravo
Kenya Moore Can't Help Tearing up Talking about How Ex-husband Marc Daly Sent Her Love Songs
On the "The Real Housewives of Atlanta (RHOA) Aftershow", Kenya Moore couldn't help but tear up while sharing that her now ex-husband and entrepreneur Marc Daly had sent her love songs.
Divorce is difficult for everyone and this is no different for "RHOA" co-star Kenya Moore. Talking about the split, she couldn't help but tear up when she revealed that her ex-husband Marc Daly had been sending her love songs.
Moore expressed that Daly wasn't the most vulnerable man and that she was disappointed that it took a whole divorce for him to come to that point. She said that receiving these songs left her in absolute awe as she was not used to it.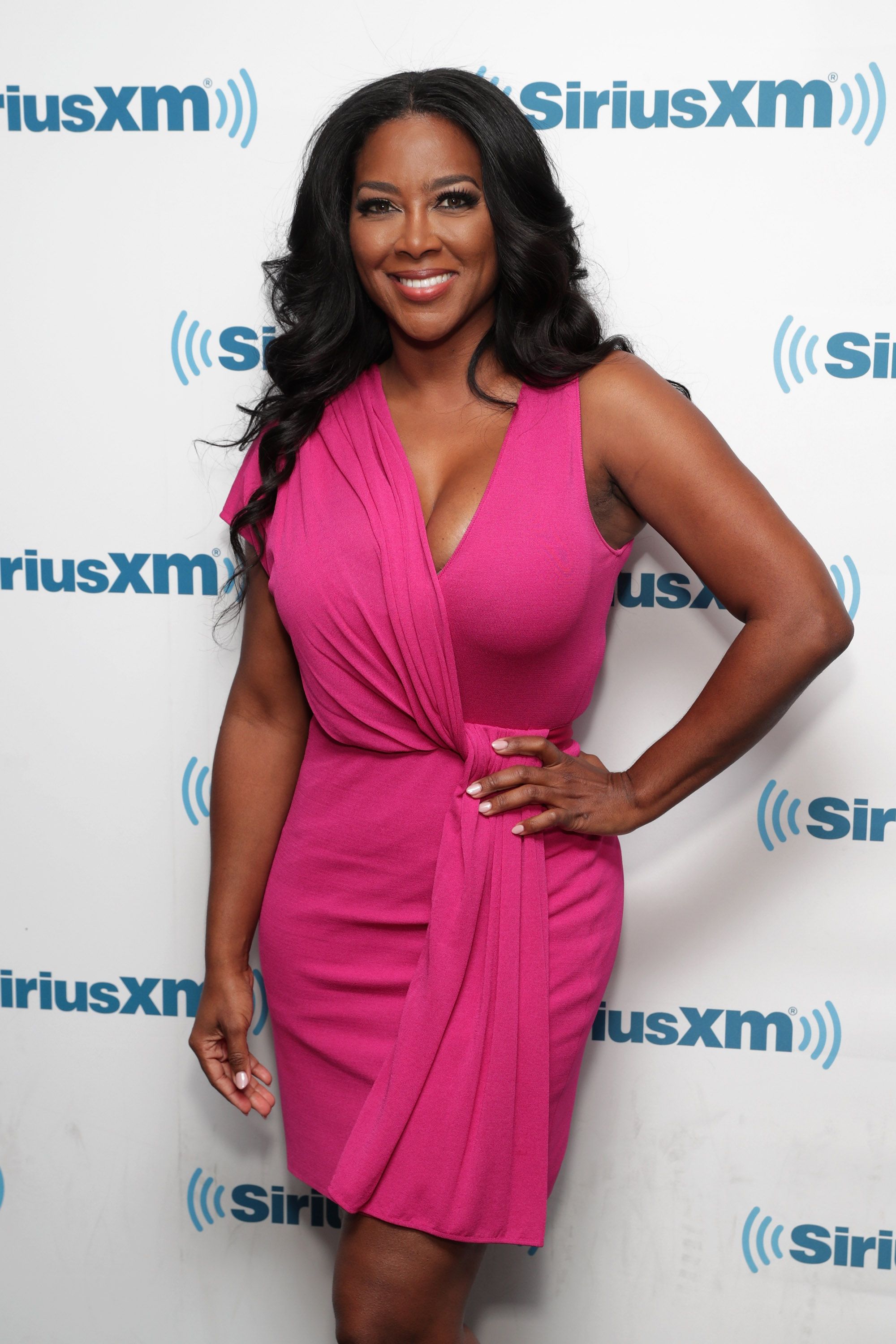 Kenya Moore visiting the SiriusXM Studios on November 14, 2016 in New York. | Photo: Getty Images
I WOULD NEVER LET YOU GO
Speaking on the "RHOA Aftershow" Moore revealed more about the type and the name of the songs that Daly had been sending her. Tearfully she revealed that one of the songs was by Jasmin Sullivan called "Need U Bad," where she said:
"He said, 'All of the songs in my playlist are about you.'"
She said this also left her surprised and shocked, and that it made her cry. An emotional Moore went on to explain the lyrics, which read that he would never let her go again, which she implied revealed his true feelings for her.
TIME TO MOVE ON
Even though the star was hit hard by the romantic gesture, she expressed reservations about ever going back to Daly. She stated that even though she knows Daly doesn't really want a divorce, the situation must just be accepted.
This is not the first time that this tumultuous pair have tried to make it work.
She continued, saying that it had eventually become important to safeguard her heart. It seems that this television star, although seemingly devastated by the split, will not be looking back to her relationship with Daly any time soon.
THERE ONCE WAS HOPE
Last year, although separated, Moore stated that she hadn't finalized the divorce in order to give Daly a chance to prove himself. She expanded on her decision to do so, unapologetically defending her choice by saying the following:
"Right now Marc is really fighting for his marriage. He wants to go to counseling. He's made appointments..."
Hope can sometimes be a powerful emotion that leads us to great and glorious heights. However, sometimes it's a sad delusion leading us to nowhere, and unfortunately for this once adorable ex-couple, it seems to be the latter.
TAKING TIME TO REFLECT
From her divorce to the events of 2020, this ex-Miss USA winner appears to be the sentimental type. Moore took to Instagram at the beginning of the year to express her feelings regarding the hardships that came with COVID-19
Posting a beautiful pic of herself, she left a sweet message in the caption. She wrote that the previous year had been incredibly challenging on so many levels, validating the suffering of many, but encouraged her followers to look to the future.
This is not the first time that this tumultuous pair have tried to make it work, with a second divorce from each other under their wings. Earlier this year, Daly officially announced to the public that the two were legally splitting for good.
He stated that his main focus would be taking care of and co-parenting their child Brooklyn, asking the public to respect his privacy surrounding the matter. Daly had allegedly been involved in more than one affair while married to Moore.
Please fill in your e-mail so we can share with you our top stories!