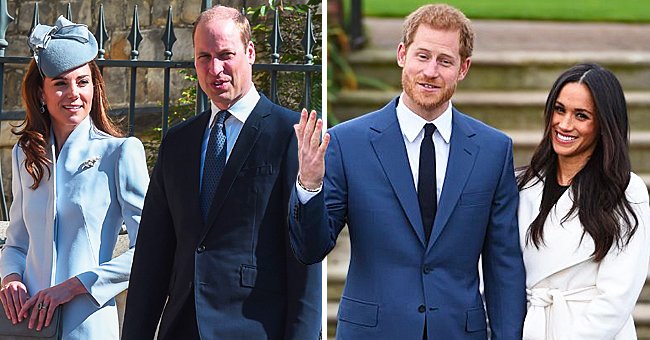 Getty Images
Page Six: Prince William & Kate Don't Want to Get Involved in Harry & Meghan's Public Drama
Duke and Duchess of Cambridge, Prince William, and Kate Middleton are not ready to settle in with any public drama involving the former's younger brother, Prince Harry, and wife Meghan Markle.
Not everyone may understand how it feels to be constantly watched and written about. Still, it would not be hard to ascertain whether most people enjoy what they read, as there are often engagements between celebrities and fans.
The media waste no time in prying in the business of notable individuals. That is how they gather juicy tales to feed their audiences online and through hard copy publications.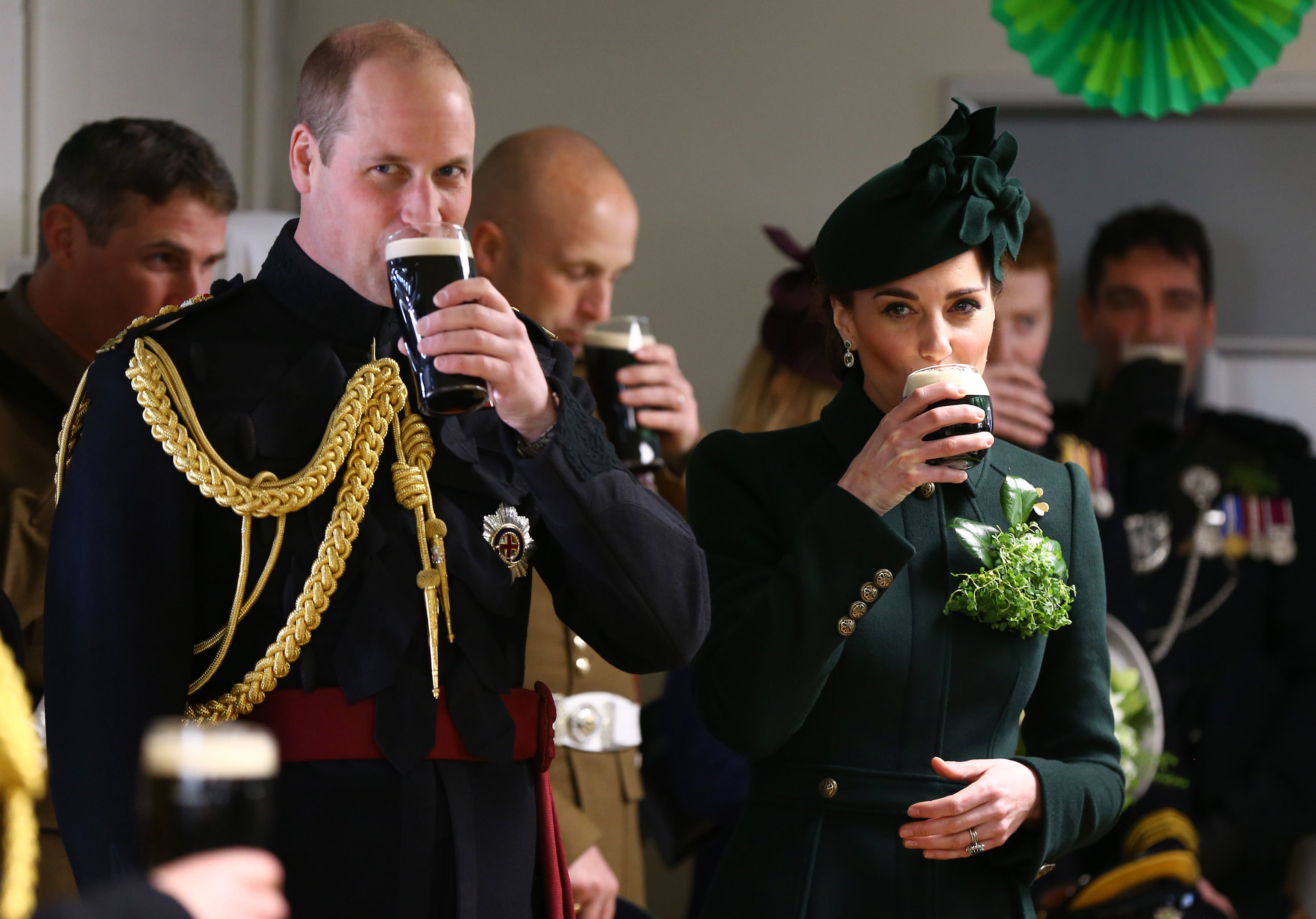 Prince William and Kate Middleton meets with Irish Guards after attending the St Patrick's Day parade at Cavalry Barracks in Hounslow on March 17, 2019 | Photo: Getty Images
Hollywood celebrities, entertainers, and even royals fall into the category of public figures. While many of them may not welcome the media's intrusion, there is little they can do about it.
The Duke and Duchess of Cambridge are reportedly staying away from what may lead to any controversies. However, Prince Harry and Meghan Markle have been in the spotlight since they decided to exit the royal family.
Now, they are ready for a tell-all interview with media mogul Oprah Winfrey, where they intend to spill out some indoor tales concerning their time as royals.
Sources explained that Prince William is not happy with this and that neither he nor his wife is prepared to be caught in his brother's public drama.
Prince Philip, the princes' grandfather, is down with an infection.
Before now, Prince Harry shared information concerning his frictional relationship with his brother to the public without briefing Prince William who responded with silence.
The brothers seem to be at loggerheads, and rather than establishing a free-flowing relationship as siblings, they only communicate via WhatsApp.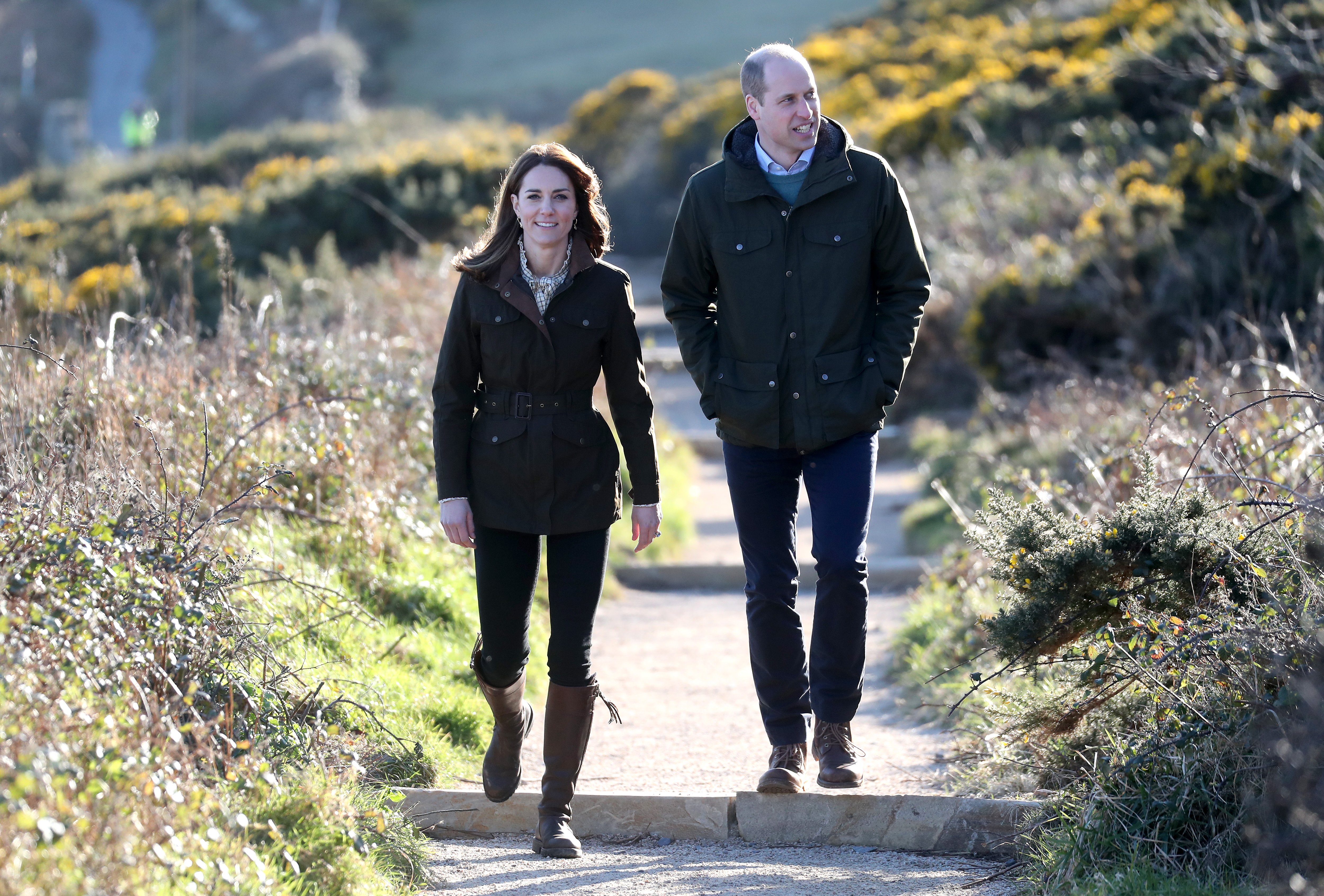 Kate Middleton and Prince William visit Howth Cliff, a cliff walk with views out over the Irish Sea during day two of their visit to Ireland on March 04, 2020 | Photo: Getty Images
Insiders hints that the Duke and Duchess of Cambridge are easygoing folks who respect advice given to them by the people around them.
Allegations from the Buckingham palace were released a few days after news of the duo's tell-all interview surfaced. A senior palace aide claimed that the former senior royals bullied staff at the palace before their exit.
There is an ongoing investigation. But, reps and close pals of the accused feel the palace's move is retaliatory, as such statement came out after discovering that there would be an interview that concerns them.
While there is a subtle war between these two camps, experts maintained that the timing for such an interview is not right, as Prince Philip, the princes' grandfather, is down with an infection. Prince Philip is said to be recuperating slowly.
Please fill in your e-mail so we can share with you our top stories!