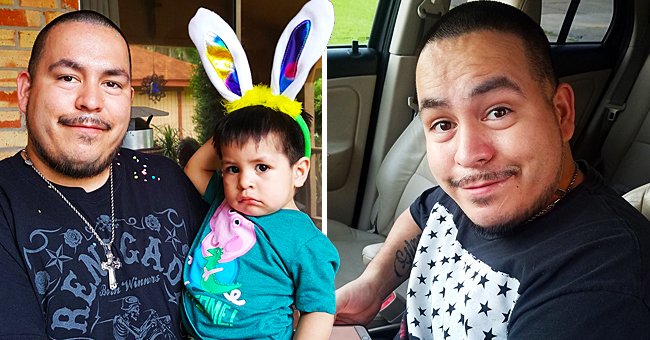 facebook.com/charles.torres.391
Dad, 35, Films Heartbreaking Goodbye Message for His Kids before Dying from COVID-19
As Charles "Charley" Torres, 35, struggled to breathe just two weeks before his death, he said his goodbyes to his three children and four stepchildren in a heartbreaking video.
Charles "Charley" Torres took advantage of the remaining strength he had before dying from COVID-19 two weeks later, on Valentine's Day 2021, to record a video for his children from his hospital bed.
The doting father said, "I love you with all my heart. I love you so much. Know that daddy loves you." He then mentioned each of his three children and four stepchildren.
DEMONSTRATING HIS UNDYING LOVE
Before the emotional clip ended, Torres expressed his love and concern for them, and he advised them to watch over their mother. In an interview with FOX Television Stations, Torres father said:
"One of the things that he did that was most important was that he loved his children and took care of his children."
According to Alex, his son wanted to make sure something would be left for his children in the event of a tragedy. A series of bouts of pancreatitis had plagued Torres since 2010, he added.
DIAGNOSED WITH COVID-19
In January, Torres went to the emergency room for a fever, assuming he had a severe pancreatitis episode. However, doctors found COVID-19 in him and he passed away on February 14.
Lisa Racine took a custodial job to be with her father, who had COVID-19.
Torres was born in Manvel, Texas. As a student in high school, he was an Eagle Scout. Torres went on to become a firefighter for the Manvel Volunteer Fire Department.
Also, he was a member of the Knights of Columbus Council #6403, and the Austin Diocese Knights on Bikes, a Knights of Columbus motorcycle outreach group, has had him as the president.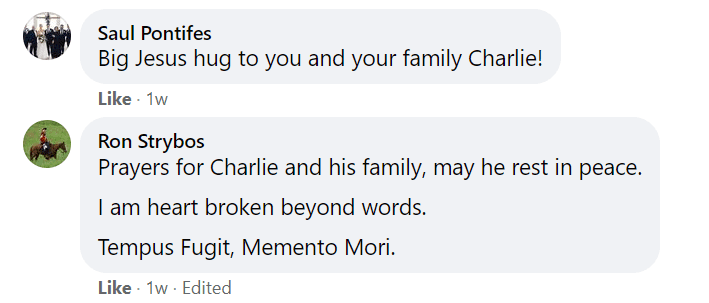 Social media users offer their condolences and sympathies. | Photo: Facebook/charles.torres.391
THE DAUGHTER'S SOLUTION
People who love someone will often find a way to express their love for them. If Torres had thought of making a video, Lisa Racine took a custodial job to be with her father, who had COVID-19.
Harold experienced one of the happiest days of his life upon seeing his daughter Racine walk into the nursing home at Good Samaritan Society for the first time following her employment.
At her new job in the facility, Racine puts on an apron for a part-time job where she scrubs floors and scrapes plates in the kitchen. Her full-time job is as a project manager for a printing company.
Though Racine joked about how glamourous the gig might be, she added during an interview that being able to experience it with her father, who is going through a difficult time, is priceless.
Please fill in your e-mail so we can share with you our top stories!