Glimpse at Kate Hudson's Fun Weekend with Her Adorable Children Ryder, Bingham & Rani
Kate Hudson gave fans a glimpse of her fun weekend with her lovely children Ryder, Bingham, and Rani. The doting mother hung out with her kids by the pool as they bonded with their pets.
Doting mother, Kate Hudson, spent the weekend having fun with her beloved children, Ryder, Bingham, and Rani. Luckily, she didn't fail to give fans a glimpse of the fun-filled weekend with the gang.
In an Instagram upload, Ryder and Bingham were seen chilling by the poolside as the family's three dogs surrounded them. Big brother Ryder cuddled with a pet while he laid on a stretcher by the pool.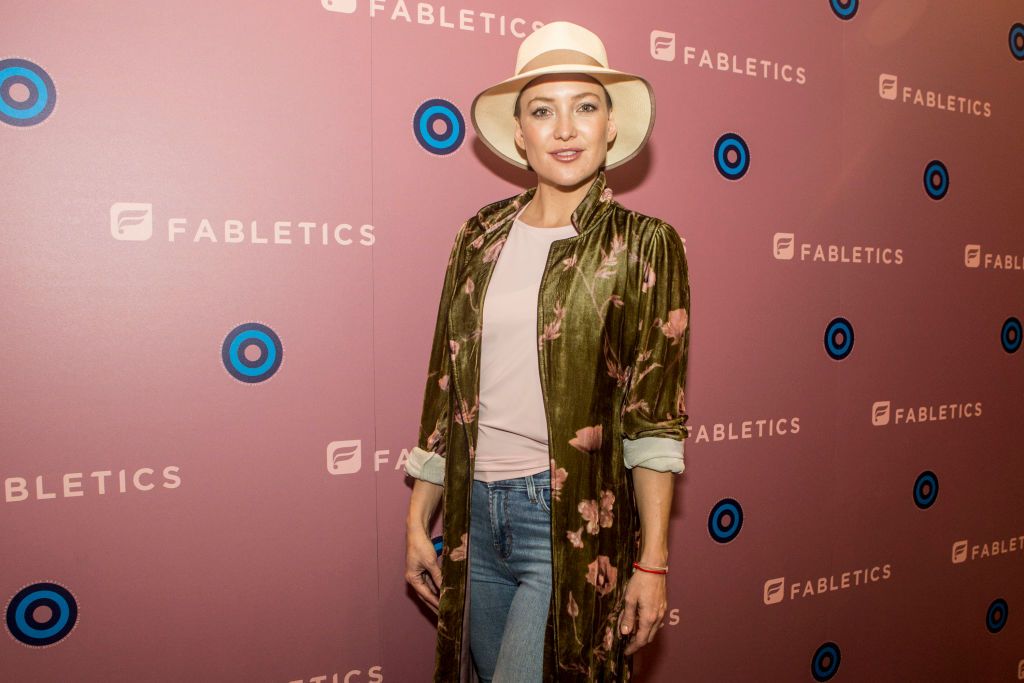 On the other hand, Bingham acted like a rockstar, playing an invisible guitar while his mother filmed from the background. At some point, Hudson broke her silence as she asked the 9-year-old what he was doing. The fun clip was captioned:
"You know, if you let them get weird, they like you better, and they're much happier. Go figure."
Little Rani got special coverage in her mother's Instagram Story updates. The 2-year-old was shown playfully stealing her mother's food while dressed in an adorable mustard yellow onesie with floral patterns.
Last month, the Oscar nominee made headlines when she gathered her entire family to watch the Golden Globes Party.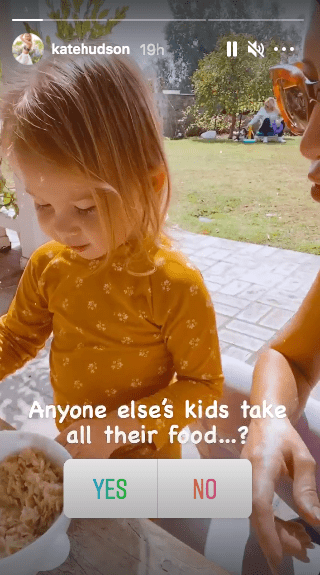 Despite having a busy schedule as an actress and entrepreneur, the "Almost Famous" star makes sure always to put her kids as her top priority. This was evident during the lockdown last year when Hudson took over the reins of homeschooling.
In a recent interview, the 41-year-old opened up about the challenges she faced with homeschooling, admitting that she didn't enjoy some aspects of virtual learning. She also noted that her heart broke for her kids because of the lack of social interaction.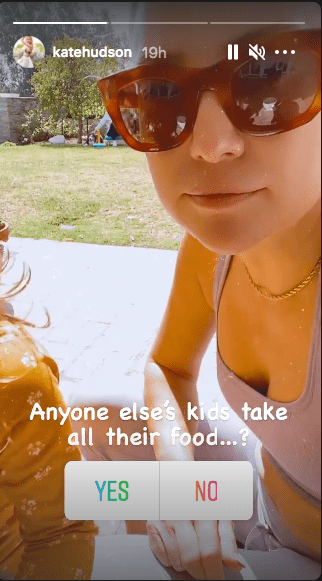 Amid the struggles, the star was more than grateful to have her kids around her and the extra-quality time they spent together. Last month, the Oscar nominee made headlines when she gathered her entire family to watch the Golden Globes Party.
The large clan consisted of her three kids, her partner Danny Fujiwaka, Goldie Hawn, Kurt Russell, Olive Hudson alongside his wife, and three kids. The extended family watched the show from her living room and were all glammed up from the event.
Weeks before the award ceremony, Hudson and her daughter twinned in matching outfits for the cover of InStyle Magazine's March issue. The mother-daughter duo donned a white shirt with a giant smiley face print paired with purple suspender pants.
In the interview, the actress got candid about her love life and
her affinity for musicians
 as love interests. She confessed that she is attracted and connects deeply with musicians. However, "the lifestyle is nothing to fall in love with."