Prince Harry & Meghan's Gender Reveal on Women's Day Has Fans Hoping They Pick the Name Diana
Prince Harry and Meghan Markle's second baby is on the way this summer, and they have revealed that they are expecting a little girl. 
During the very intense conversation about their exit from the royal family and what life looked like for them there, Prince Harry and Meghan Markle also shared the exciting news that they are expecting a little girl. 
The Duke and Duchess of Sussex had a two-hour-long interview with the iconic television host Oprah Winfrey and revealed the gender of their second child with excitement.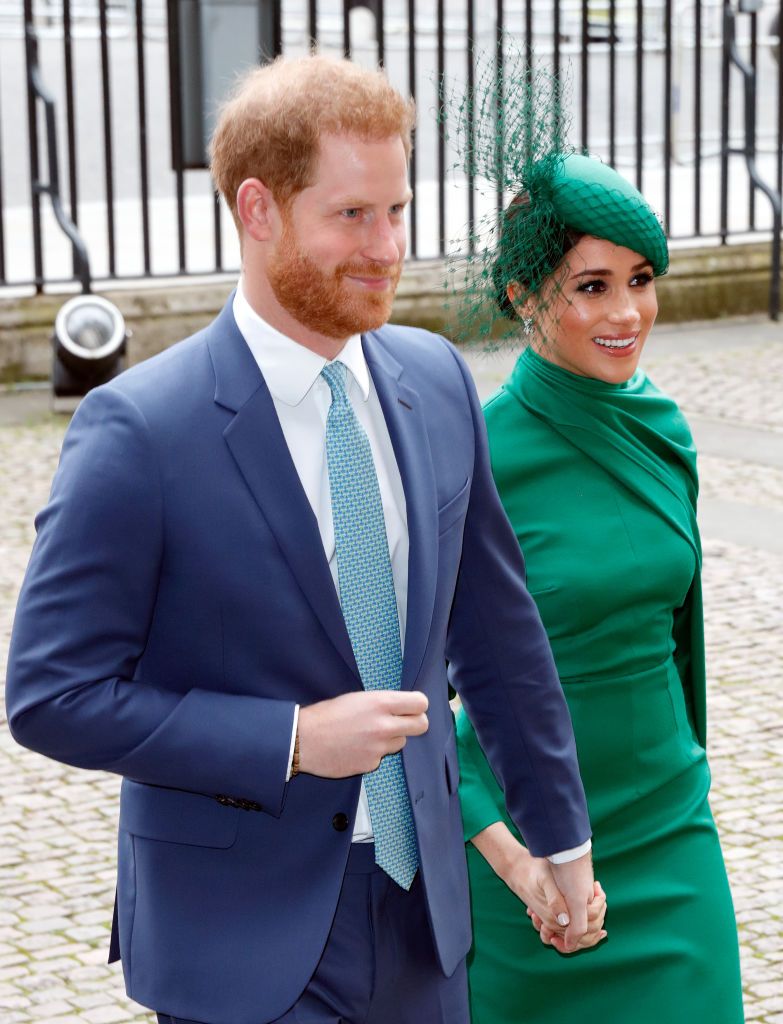 A BABY GIRL
Archie is going to be a big brother, and he will be joined by a little girl! Prince Harry and his wife gushed about their unborn baby. The Duke of Sussex shared: 
"To have any child would've been amazing. But to have a boy and a girl, what more could you ask for?"
It seems that fans' speculation about Markle's pink ring pointing to the gender was spot on. The baby's due date is unknown, but the couple did reveal that they expect their little girl to arrive in the summer months. 
Today's the day.

Oprah with Meghan and Harry: A Primetime Special airs tonight at 8/7c on @CBS. #OprahMeghanHarry pic.twitter.com/hHFppSFrW8

— Oprah Winfrey (@Oprah) March 7, 2021
NEW DIANA 
Now that the baby has been confirmed to be a girl, fans speculate about what the royal couple will name their first daughter, with everyone hoping for Diana to be their number one choice. 
It is more likely that Markle will give birth in California, making their daughter an American citizen.
Elizabeth seems to be another good option for their little girl as she will be named after her great-grandmother, Queen Elizabeth, but perhaps Prince Harry will combine the names and keep both his mother and grand-mother in mind. 
In a bombshell interview with Oprah Winfrey, Meghan Markle said she had asked officials at Buckingham Palace for medical help after having suicidal thoughts but was told it would damage the institution. https://t.co/oBHAn9TwDx pic.twitter.com/ANDDMIV0CY

— The New York Times (@nytimes) March 8, 2021
 ANNOUNCING THE PREGNANCY
Markle and Prince Harry let the public in on the news about their bundle of joy on February 14, 2021, which is the same day that Princess Diana was seen on the cover of every newspaper and magazine with the news of her pregnancy with him. 
A spokesperson released a statement saying that the family of three is welcoming a fourth member together with a black and white photo of the two parents showing Meghan cradling her bump. The statement reads: 
"We can confirm that Archie is going to be a big brother. The Duke and Duchess of Sussex are overjoyed to be expecting their second child."
Prince Harry and Meghan Markle choose Valentine's Day to announce they are expecting their second baby.

On this day, in 1984, Princess Diana of Wales was on the front page of the Telegraph with news of her second baby. @JessicaCarpani has the latest - https://t.co/N3tSqhSq4Y pic.twitter.com/G4d6QpOVh0

— Gareth Davies (@GD10) February 14, 2021
RESIDENCY?
The Sussexes firstborn was delivered in Portland Hospital, London, but because the royals now reside in America, it is more likely that Markle will give birth in California, making their daughter an American citizen. 
Markle's daughter will, however, also be able to have British citizenship, seeing as her father is a British prince. The duke and duchess are known to keep their birthing plans under wraps, so no extra information is expected until after the baby's birth. 
Report: CBS Paid At Least $7 Million For Oprah's Interview With Meghan Markle And Prince Harry https://t.co/SCMFDjzyQq

— Forbes (@Forbes) March 8, 2021
Prince Harry and Markle's daughter will also carry the surname Mountbatten-Windsor, just like her older brother, and will have Prince William's three children as her first cousins. 
Markle and her husband have also been very clear that this will be their last child as they only want two, making this the Duchess of Sussex's last pregnancy.