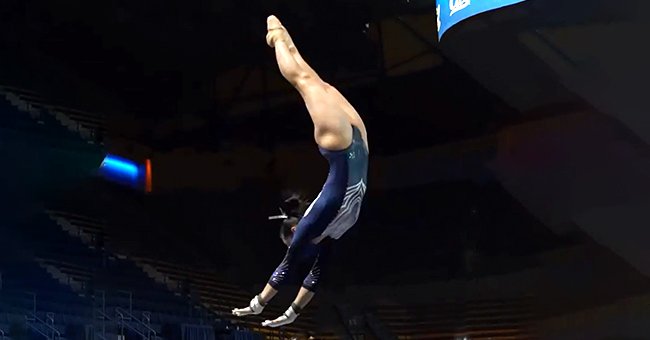 Instagram/calwgym
College Gymnast Emi Watterson Earns a Perfect Score with Her Incredible Routine
Australian-born Emi Watterson, a University of California gymnast, sets a groundbreaking record by earning a perfect score with her incredible routine.
College student Emi Watterson is on the lips of many gymnastics lovers following her Saturday's Meet victory. Cal Women's Gymnastics shared a sneak peek of her nerve-wracking performances.
One of the updates showed Watterson smiling as she held up her perfect score while standing in front of the bars, her blue manicured nails adding a touch of color.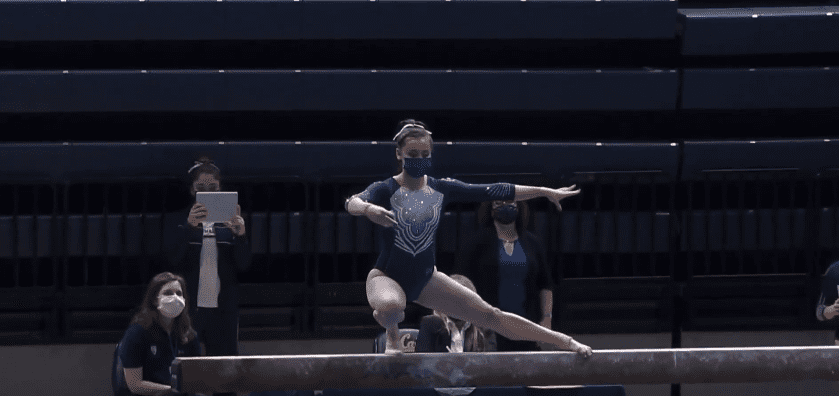 Photo of Emi Watterson during her performance | Photo: Youtube / Gymnastea Extra
Watterson's hair was patterned to the back, revealing her natural glowing face and tiny earrings. The gymnast was dressed in a tracksuit jacket.
The first photo featured her celebrating victory while the second, a video clip, showed her bar performance in all its glory, skillfully moving between the bars while wearing a face mask.
This led to the young gymnast scoring a perfect ten, making her a pacesetter as she is the only Cal gymnast with such a score since the first in 1992.
The post read: "EMI IS A PERFECT 10.00...the first one to do it since 1992." It was hard for the gymnast's lovers to bypass the post without acknowledging the record via likes or heartwarming comments.
Despite being away from the sports scene for nearly five years, Hernandez came with a bang during the meet.
The Australian native's scintillating display of resilience and talent for the sports also earned hearty cheers from her teammates, who joyously received her after she dismounted from the bar.
The college student's victory with her fellow teammates of the Berkeley Bears was during a Meet between the University of California and the University of Utah.
Before now, Watterson has shown her commitment to sports. She bagged an Uneven Bars Honorary Mention last year and was a 2019's All-Pac Uneven Bars second team member.
In 2016, the gymnast came fourth on vault and seventh on bars after representing Australia at the Elite Gym Massilia in Marseille, France.
Last week, news of another gymnast rendering a sweet performance rocked the headlines. 20-year-old gymnast Laurie Hernandez showcased some breathtaking skills on Saturday's 2021 Winter cup meet.
Despite being away from the sports scene for nearly five years, Hernandez came with a bang during the meet, performing a Hamilton routine. Although she did not win, the young adult admitted that it was a victory to be out doing what she enjoyed.
Please fill in your e-mail so we can share with you our top stories!