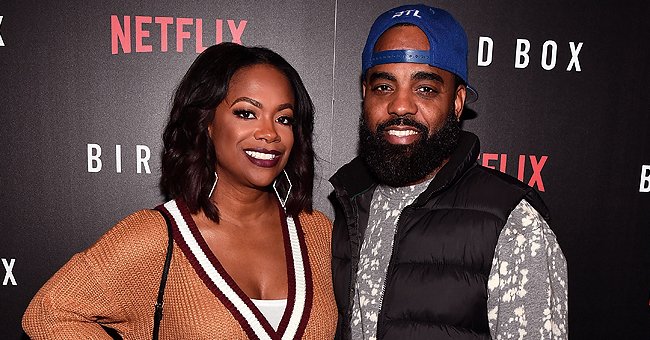 Getty Images
Kandi Burruss' Stepdaughter Kaela Shows Great Dance Moves in Latex Pants & Red Crop Top (Video)

Taking some notes out of her stepmother Kandi Burruss' musical book, Kaela seems to have some real talent for dancing and swaying her hips to the sound of music.
Daughter to stepmother and singer Kandi Burruss as well as father Todd Tucker, Kaela Tucker certainly enjoys moving to music. Taking to Instagram, the young woman danced for the camera while wearing latex pants with a red crop top.
Kaela looked sexy as she swayed to hip-hop beats on an Instagram video. She seemed to be enjoying herself, eyes closed as if no one was there, although there were quite a few people surrounding her, a sign of true confidence.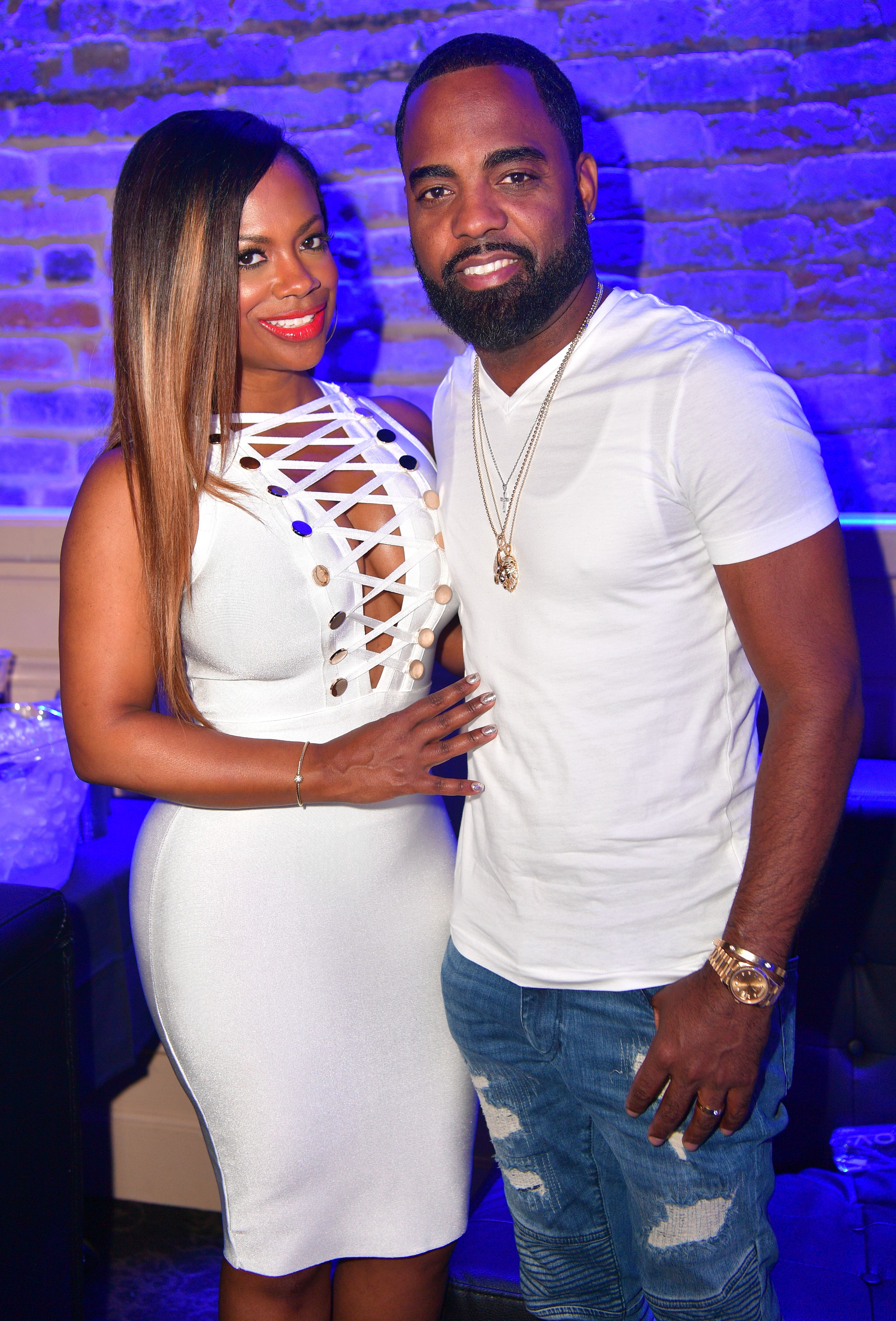 Todd Tucker and Kandi Burruss attending the "All White Affair" on July 1, 2017 in Louisiana. | Photo: Getty Images
SWAY THOSE HIPS
Kaela swayed in black and tight-fitting latex pants, showing off her hips and moves for all the world to see. Taking to her Instagram caption, the young woman expressed her love for the video, writing the following:
"Not keeping this up but yeah this picture thing is so cute ?."
Her loving fan base begged her to keep the video up, complimenting her on her dance moves and body. The post certainly reached a great height of popularity, acquiring just over 44,000 views.
DANCE PARTY
Kaela's stylish crop top showed her midriff off, giving us all a glance at her flat and toned abs. She wore a tasteful black purse around her body which complimented the color of her pants as well as her sleek dark hair.
Burruss was young once as well and used to be part of an R&B group called Xscape.
The red, black, and white background, complete with festive balloons, matched her clothes' shades, making for an eye-catching background. Her white nails stuck out, giving way to the mesmerizing movements of her hands.
HE DID WHAT?
Everyone has different parenting styles, and Kaela's parents are no different. However, father Tucker came under fire on the internet for joining Kaela at a strip club, but the dad didn't seem phased by the online response, saying:
"Me and my daughter have been to the strip club before — we've been to Magic City, ain't no big deal."
Burruss also received online backlash after many stated that she treats her biological daughter Riley Burruss better than Kaela. However, fans of Burruss clapped back, stating that people shouldn't simply assume how their family works.
Burruss was young once as well and used to be part of an R&B group called Xscape. Last year she shared a bunch of throwback pictures of her days spent singing in the girl group.
The singer was only a teenager in the picture, dressed in old-school attire along with her singing mates. In the first pic, all the girls looked at the camera in a serious and alluring manner, followed by a second pic, with them striking goofy poses.
Now all grown up, Burruss has difficult decisions to make. One of those concerned making a decision surrounding her upcoming baby and the current living situation she found herself in.
In 2019, Burruss asked Kaela to move out, as the mother needed the space for her newborn baby. According to Tucker, this was really a non-issue as his daughter was already planning to relocate to New York in the near future.
Please fill in your e-mail so we can share with you our top stories!