Ray Allen's Wife Shannon Shows Figure Walking on a Beach with Her Nieces in Swimsuits (Photo)
Ray Allen's wife, Shannon, turned heads in a chic white swimsuit as she enjoyed a walk on the beach with her two nieces. The stunning mom-of-four flaunted her curves in a photo shared on Instagram.
Shannon Allen, the wife of retired NBA player, Ray Allen, looked phenomenal as she enjoyed a little girl time with her two adorable nieces at the beach. She captioned:
"This is no ordinary love."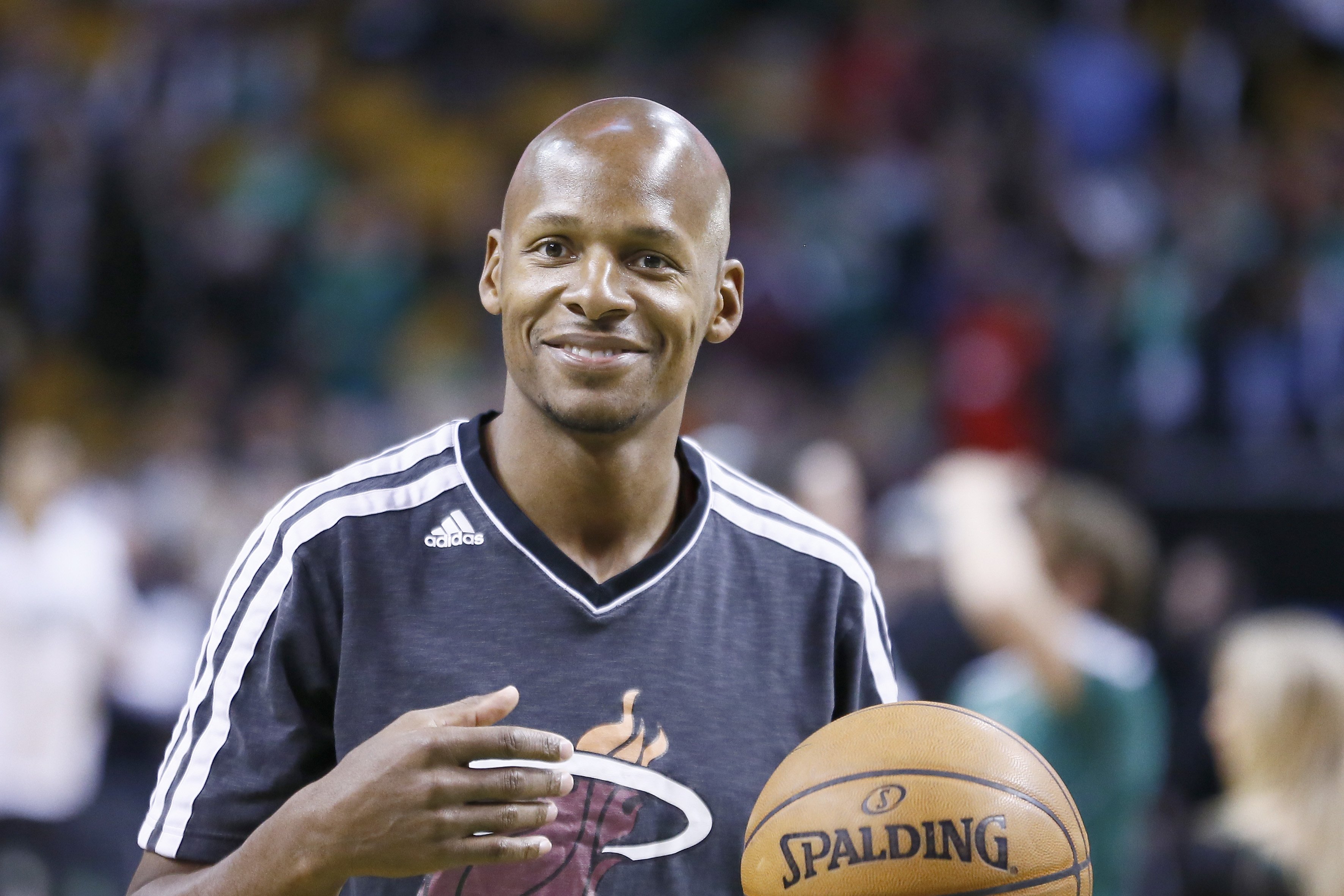 In the photo, Shannon flashed a beautiful smile while holding the two girls' hands. She looked stunning in a white long-sleeved swimsuit with a black stripe across her slim waistline.
The singer and actress paired her classy swimsuit with a subtle necklace, and her long dark hair was styled in a half ponytail with the rest of her hair blowing in the breeze. 
Shannon's nieces also looked photoshoot ready with the older girl in a colorful striped swimsuit and the younger girl in a cute orange two-piece. 
The sweet photo attracted a lot of attention from Shannon's fans, who complimented the trio in the comments section. "All of you so gorgeous!" gushed one fan while another exclaimed, "Beautiful lady, beautiful girls."
SHANNON AS A MOTHER
Shannon's snap with her nieces is just a testament to her deep love for children. She and Allen share four kids, Walter Ray III, Walker, Wynn, and Wynstan. She is also stepmom to Allen's first child, Tierra Allen, from a previous relationship.
The Northeastern University alum is dedicated to her kids and passionate about taking care of them and giving them a well-rounded upbringing, which often includes teaching them how to eat healthily.
A PASSION FOR HEALTHY FOOD
Shannon's passion for cooking is well documented since her cooking show "The Pre-Game Meal" aired on NECN and Comcast SportsNet. In 2011, she told WellesleyWeston Magazine:
"If I get one or two viewers to eat healthier, it's worth it."
During the interview, Shannon also revealed that her husband, Ray, had been a major influence on her family's eating habits and that their son, Walker's diabetes diagnosis, had only improved their already good practices.
THE LEGENDARY BASKETBALL PLAYER
Eating healthy was always crucial for the Allen family, especially Ray, who played professional basketball for 18 years and needed to keep his body at its healthiest and best form.
By the time Ray retired at 41 years, he had built a great legacy for himself, and the ten-time NBA All-Star player left the sport with no regrets and an impressive fact file.