Instagram/therealeve
Eve's Husband Proudly Shows His Support in Honor of 20th Anniversary for Her Album 'Scorpion'
As she says herself, Eve's husband Max Cooper is the love of her life and a true friend to her, and nothing screams that more than him celebrating her music.
Taking to his official Instagram, Maximillion Cooper shared a mixed and cut clip of his wife and rapper Eve's music videos. This was done as a supportive gesture, honoring the 20th anniversary of her album "Scorpion."
The Instagram video includes clips from two of her music videos and songs that appear on the "Scorpion" album. One is from the song "Let Me Blow Ya Mind" where she collaborated with singer Gwen Stefani and the other is from "Who's that Girl?"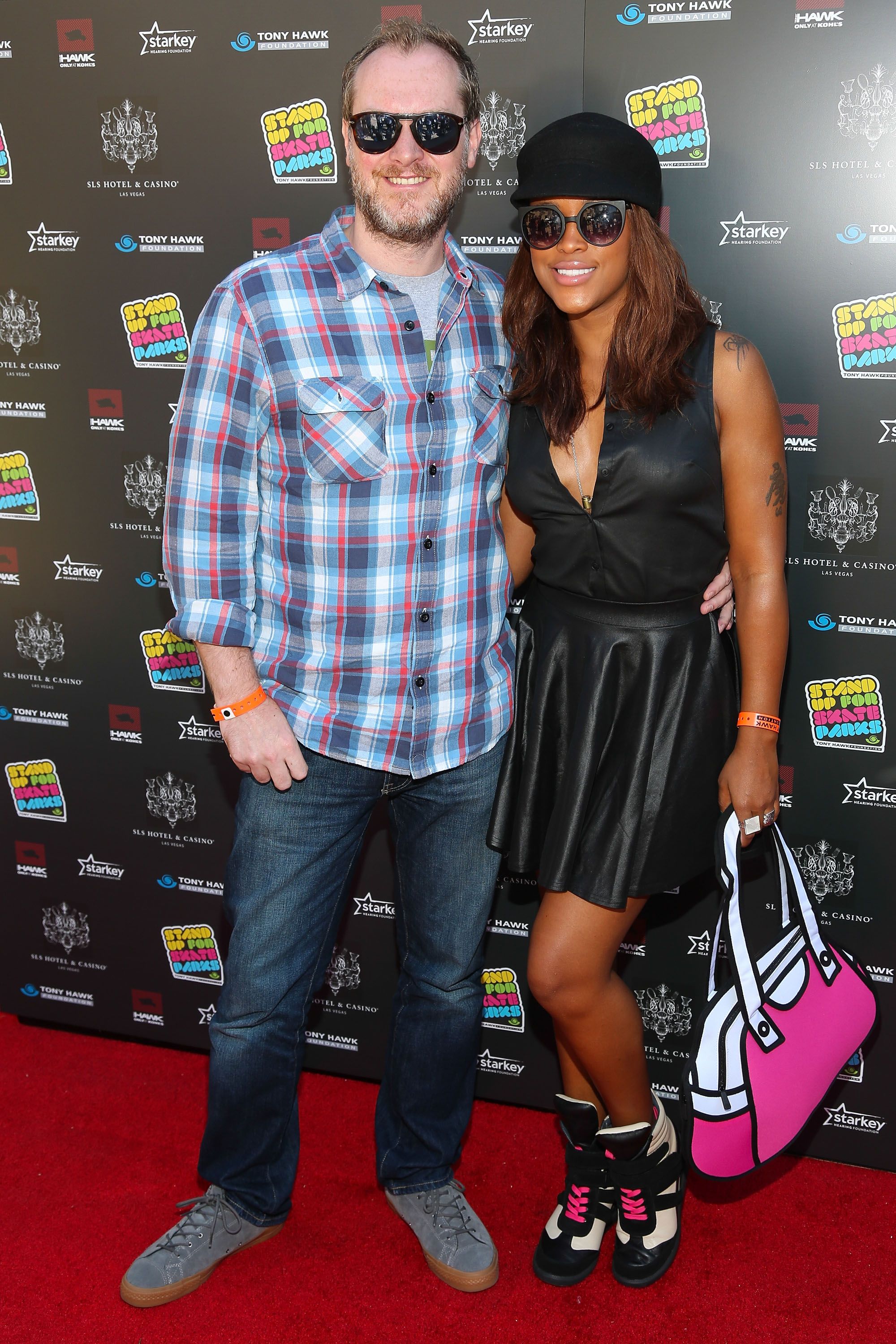 Eve and husband Max Cooper at the 10th Annual Stand Up For Skateparks on October 5, 2013 in California. | Photo: Getty Images
Red seems to be a theme throughout Eve's "Scorpion" album, with her sporting ruby hair in most of the clips, as well as a similar colored hat in one of the flashes, with the "Scorpion" cover itself released in a blazing shade. The caption read:
"20 years since the release of wifey's Scorpion album [...] and to celebrate there's a special remix released."
Keeping on complexion, Cooper also mentioned that there would be a release of the album "on red vinyl." Other than that, the fiery attitude of the rapper herself during the clips closed off this tone with a bright cherry bang.
The many flashes captured Eve in all her glory, wherein in one video she is spitting out lyrical rhymes next to an actual Tiger. With all that swag, charm, and rough fitness, no wonder the rapper made it so big in the music industry.
Quarantining with her husband confirmed why she [Eve] fell in love with him.
Instagram followers of Cooper seemed to agree that his wife was well deserving of all the flaming fame, celebrating the rapper's loud personality and great music. In total, the video received just over 22,000 views.
Cooper wasn't lying when he said that Eve would be re-releasing her album on vinyl and the celebrity herself is incredibly excited. Speaking about her experience making the record, the superstar had the following to say:
"I remember the whole process of putting that album together, so many great moments and working with amazing artists and producer..."
While she will be releasing the vinyl in a month, specifically, April 16, 2021, the rapper has already digitally delivered a deluxe version. This one includes four extra songs to keep her ever-loyal fan base hooked for life.
Eve has a stepdaughter named Lotus who is also Cooper's eldest daughter. Last year, the rapper took to Instagram to wish Lotus a happy 18th birthday.
The celebrity has said that she is a relaxed mother. She has also expressed that her experience as a mom has been incredibly rewarding and that she adores Cooper's children.
When she first met Cooper, Eve expressed that she was initially confused and wary because they come from such different cultural backgrounds. However, she found her way to him, describing him as her best friend with the same values.
Their relationship seems as sturdy as a rock with the rapper expressing how quarantining with her husband confirmed why she fell in love with him in the first place. She said that the experience ended up strengthening their bond.
Please fill in your e-mail so we can share with you our top stories!