Unaired Clip from Meghan Markle's Interview with Oprah Reveals Her Thoughts on Privacy
In an exclusive clip, Meghan Markle opens up about the necessary boundaries that should be in place when it comes to life in the public eye. 
Meghan Markle is one to stand her ground when it comes to her privacy, as proved when she took The Mail on Sunday to court over them publishing a letter that she wrote to her father and winning the case. 
The Duchess of Sussex opened up about her struggle with the media's infringement of her privacy since dating Prince Harry and joining the royal family in an unaired clip of her interview with Oprah Winfrey.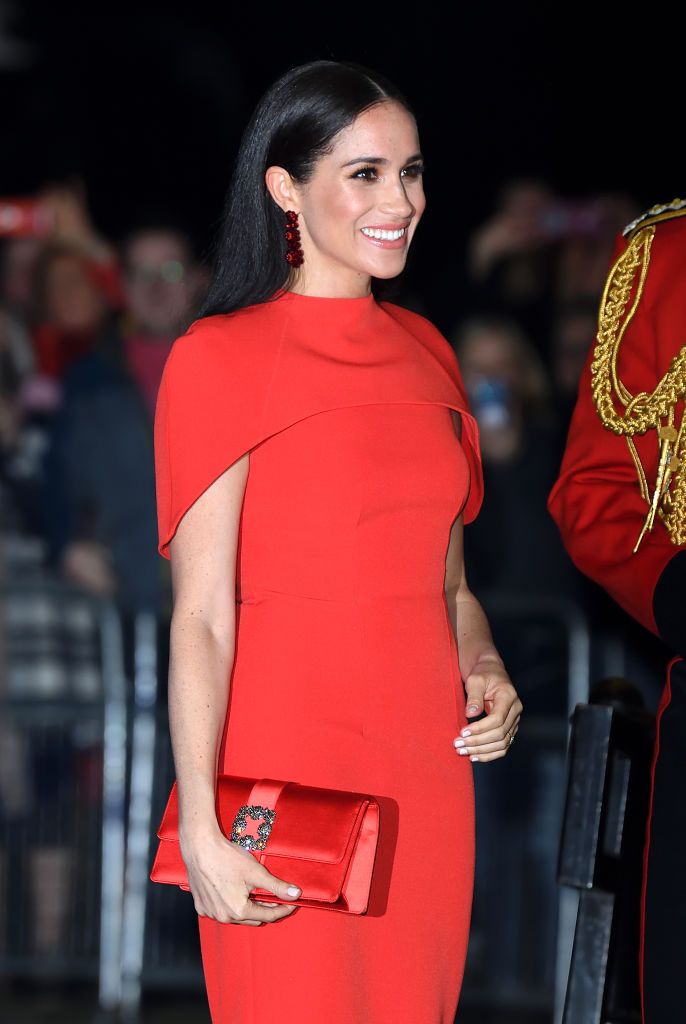 HIDING IN THE BUSHES
Markle shared some of the extensive lengths that the media have gone in order to get a good shot of her and her family, including hiding in the bushes in her yard. 
The duchess emphasized that she doesn't regard her family exempt from sharing with the public as is expected when you are regarded as a public figure but feels that there is still a basic right to privacy. She shared: 
"I think everyone has a basic right to privacy. Basic. We're not talking about anything that anybody else wouldn't expect."
Today's the day.

Oprah with Meghan and Harry: A Primetime Special airs tonight at 8/7c on @CBS. #OprahMeghanHarry pic.twitter.com/hHFppSFrW8

— Oprah Winfrey (@Oprah) March 7, 2021
SHE ISN'T THE ONLY ONE
Markle isn't the only one who feels that the media have intruded on her privacy and have overstepped their boundaries when reporting on her life as a British judge ruled in her favor in a lawsuit she filed against Associated Newspapers. 
Neither Samantha nor Markle's dad was at her wedding in 2018.
The royal filed against the publishers for copyright infringement and invasion of privacy when they published various articles containing a letter that Markle wrote to Thomas Markle, her estranged father. 
More than 25 years after Princess Diana broke her silence about life among the British royals, Meghan did the same. Their stories were remarkably similar. https://t.co/UwwPPcoRp0

— The New York Times (@nytimes) March 9, 2021
 TAKING A TOLL
The major adjustment to life as a senior member of the royal family living under the media's magnifying glass took a toll on Markle's mental health, so much so that she had suicidal thoughts. 
The Duchess of Sussex turned to her husband, Prince Harry, for help and support and also reached out to the monarchy for help but didn't receive the aid that she needed from them at the time. She revealed: 
 "I just didn't want to be alive anymore. That was clear and real and frightening and constant thought." 
Close friend of Meghan Markle, Misan Harriman, shared a new picture-perfect photo of the royals on Monday. | @Channel24 https://t.co/eUeH7nVYdI

— News24 (@News24) March 9, 2021
HURT BY HER FATHER
Besides her on-going struggles with the media, Markle has also had challenges with her father and half-sister, who worked together with the tabloids to stage photos. 
The duchess opened up about her relationship with her estranged father, saying that he initially denied working with the press to stage the paparazzi photos even when Prince Harry asked him directly. 
Meghan Markle opened up to Oprah about having 'clear' and 'constant' suicidal thoughts — and how she felt supported by Harry but abandoned by the monarchy https://t.co/O9yfMDmWS5 pic.twitter.com/5fOe2dlsAe

— NowThis (@nowthisnews) March 9, 2021
Samantha Markle, the royal's half-sister, has never really had a relationship with Markle. Yet, she has admitted to being on the receiving end of monetary gain in exchange for information about Prince Harry and his family. 
Neither Samantha nor Markle's dad was at her wedding in 2018, and following her nuptials, Markle wrote her dad a letter which the tabloids got a hold of and shared with the entire world.