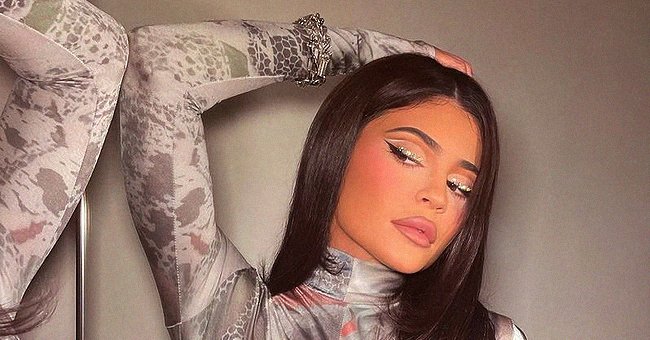 Instagram/kyliejenner
Kylie Jenner Puts Her Curves on Display in a Gray Printed Catsuit with Lavish Matching Handbag
Kylie Jenner is known for her co-starring role in "Keeping Up With the Kardashians" as well as her famous curves, which she isn't afraid to flaunt on social media.
Kylie Jenner took to Instagram sharing a post that consisted of three sexy pics. In all the snapshots, the reality star and beauty mogul flaunted her curves in a gray printed catsuit while holding a lavish matching handbag.
In the first picture, Jenner is leaning against her closet, hand behind her head with her brown tresses falling onto her near tie-dye catsuit. Looking nonchalantly to the side, this celebrity knows how to work the camera.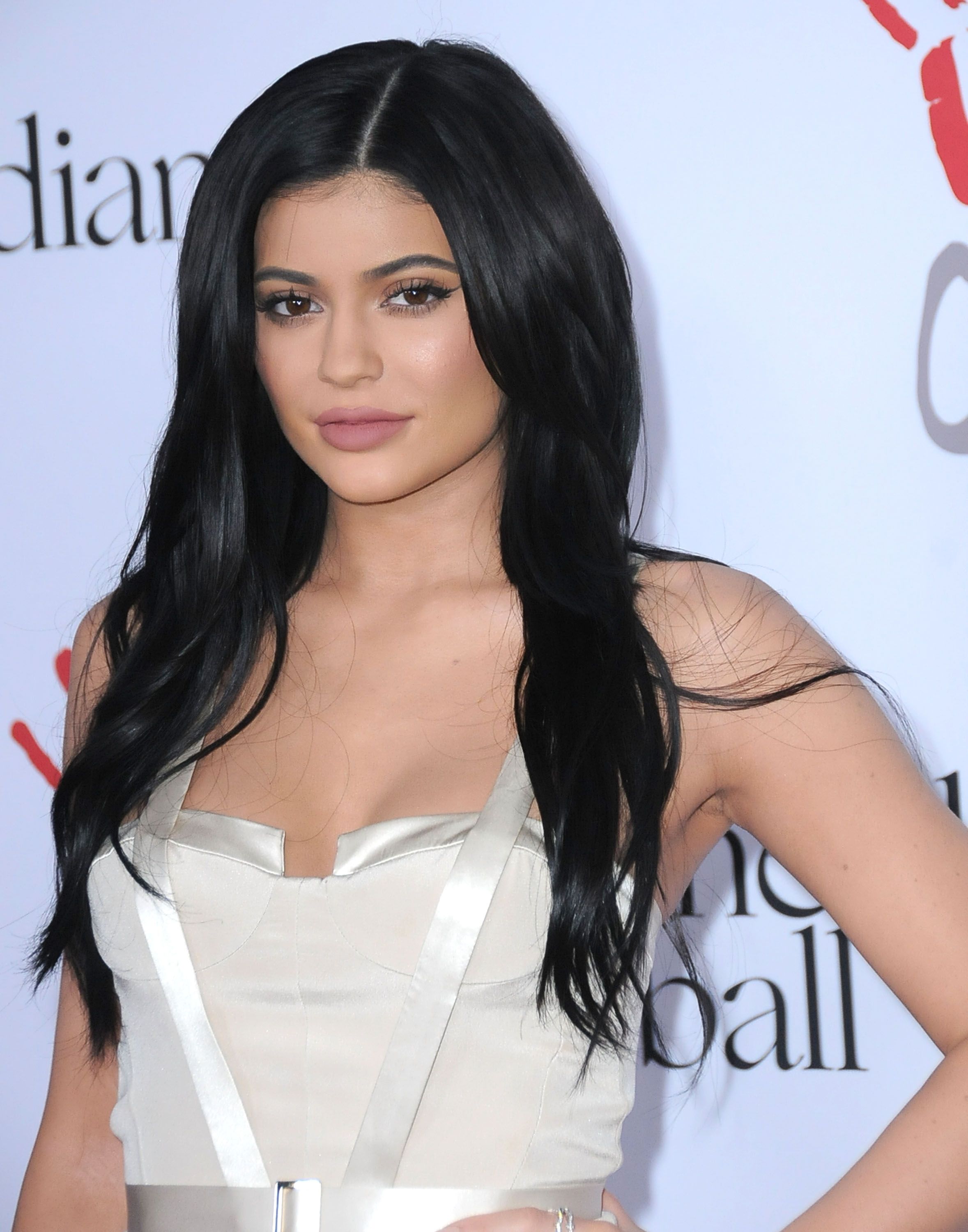 Beauty mogul Kylie Jenner at the Second Annual Diamond Ball on December 10, 2015 in Santa Monica. | Photo: Getty Images
NO TOUCHING
In the next photo, Jenner became more alluring, delicately placing her hands on her worldwide famous and enviable figure. Holding a lime green bag in front of her with closed eyes, the star looked like she was in heaven, with the caption reading:
"You can look but don't touch."
The comment section was ablaze with fans and followers complimenting the "Keeping Up With the Kardashians" star on her looks and fashion. The post consisted of nearly 6 million likes in total, with sisters Kim and Khloe Kardashian contributing to this.
CURVY AND CONFIDENT
The third shot in the post was the most revealing with Jenner pushing her buttocks out in a very alluring manner. Her pastel-colored catsuit was incredibly tight-fitting, making her curves even more obvious to the eye.
It is said that the young mother is the richest out of all the Kardashians.
In all three pictures, the 23-year-old billionaire also sported sparkling silver bangles which accentuated her white eyeshadow and the grey shades present within her suit. Her lipstick was a nude pink, matching the rosé colors in her outfit.
INSTA-GORGEOUS
Jenner can't seem to stop stunning people with her Instagram account, recently publishing a series of snapshots with a bra made of vinyl combined with a fitting skirt that showed off her midriff. Captioning the Insta-share, Jenner wrote:
"Don't rush what you want to last forever ♾ ?."
Once again the young businesswoman looked absolutely gorgeous, flaunting her mid-section and curves while holding a basketball in some of the pictures. The series of photos received about 8 million likes in total.
MORE KIDS FOR MOM
Although already mother to daughter Stormi, Jenner has expressed a deep desire to have more children. She stated that it constantly plays in the back of her mind but she is just not sure of the correct timing.
She went on to explain that although she has this longing, she doesn't have any sort of instantaneous game plan for popping out a few more. Her little girl is 2-years old who Jenner shares with her ex Travis Scott.
Jenner became the founder of her company Kylie Cosmetics at the very young age of 19-years-old. The brand initially began with lip kits, a personal passion for the television personality and online influencer.
Eventually, the company moved into other avenues such as eye and face cosmetics. It is said that the young mother is the richest out of all the Kardashians.
Please fill in your e-mail so we can share with you our top stories!