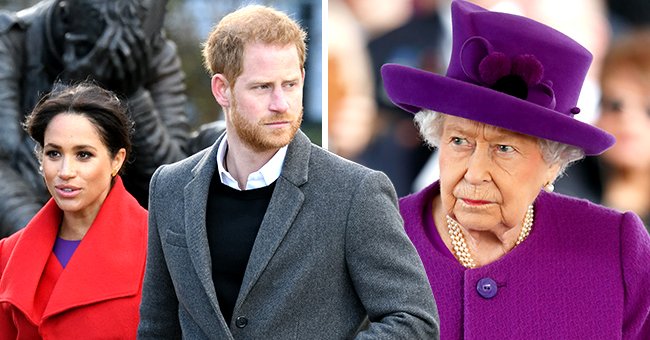 Getty Images
Queen Elizabeth II Breaks Her Silence over Meghan Markle and Prince Harry's Explosive Interview

Queen Elizabeth II has broken her silence over Meghan Markle and Prince Harry's CBS interview with Oprah Winfrey.
Meghan Markle and Prince Harry's 2-hour CBS interview with Oprah Winfrey aired on March 7. On Tuesday evening, March 9, Queen Elizabeth II released a statement about the interview.
The Sussexes dropped many bombshells during their interview, including Markle having suicidal thoughts and the racial concerns a member of the royal family had about their eldest child, Archie.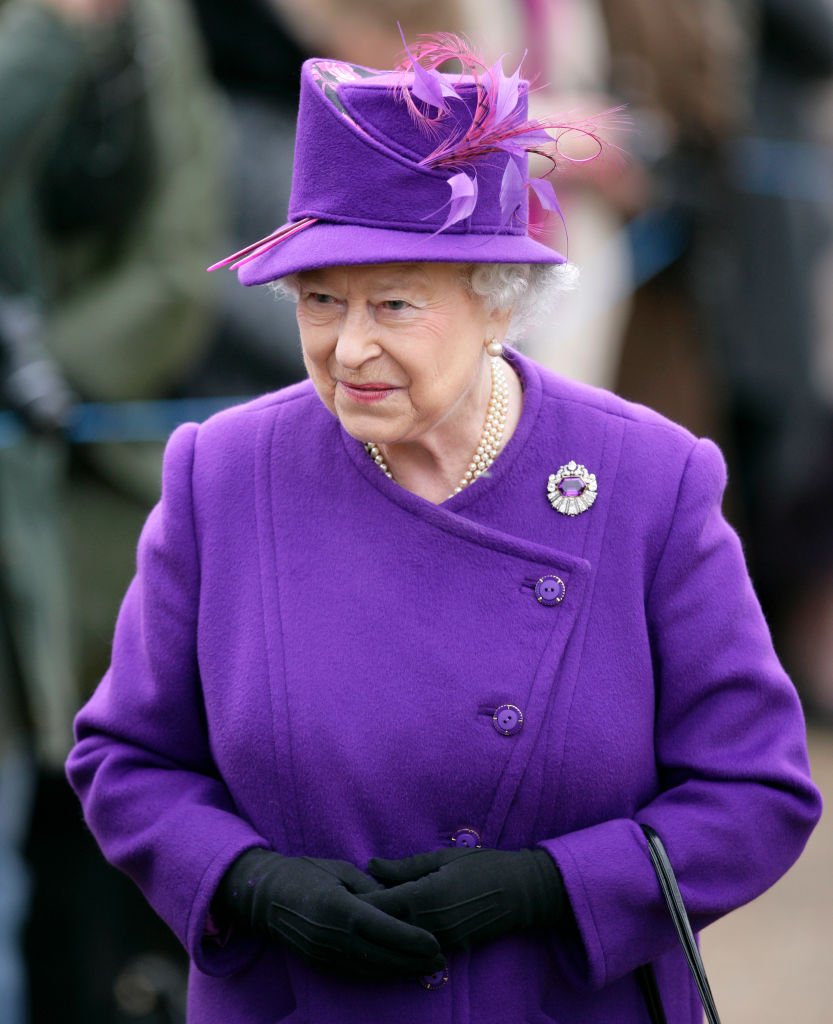 Queen Elizabeth II pictured attending a church service on the 59th anniversary of her accession to the throne, 2011, King's Lynn, England. | Photo: Getty Images
The Queen's statement was 60 words long and shared that the whole family was "saddened" by the challenges Harry and Markle had faced over the last years.
The statement revealed that the family had only learned the full extent of their challenges after watching the interview. The statement on behalf of Her Majesty reads:
"The whole family is saddened to learn the full extent of how challenging the last few years have been for Harry and Meghan."
Although the statement does not detail what was said by the Sussexes during their interview, it does refer to the racism brought up by Harry and Markle.
While talking to Winfrey, Markle revealed that on top of learning that Archie would not have a title or royal security, Harry had told her about a shocking conversation he had with a family member.
Dickie Arbiter, a former palace press secretary, shared his take on what would have happened within the palace.
When Markle was pregnant with Archie, a royal family member had expressed concern about how "dark'' his skin would be. The couple did not disclose who said the racist remark.
Harry revealed to Winfrey that it was neither his grandmother nor his grandfather, Prince Philip, who had questioned his unborn child's race. The Queen's statement makes a direct reference to racism as it stated:
"The issues raised, particularly that of race, are concerning."
The statement continued and said although recollections of events "may vary," the concerns are taken "very seriously." The family will address the issues privately.
Dickie Arbiter, a former palace press secretary from the 1990s who dealt with a similar drama because of Princess Diana's Panorama interview, shared his take on what would have happened within the palace.
Arbiter explained that this is not an issue that the family would shove "under the carpet." It would have been "all hands on deck" for the serious allegations.
He shared that the royal family would be keen to get back to work because it will make them look guilty if they hide away. If there is no misdemeanor, then someone would be out and facing the public.
Please fill in your e-mail so we can share with you our top stories!