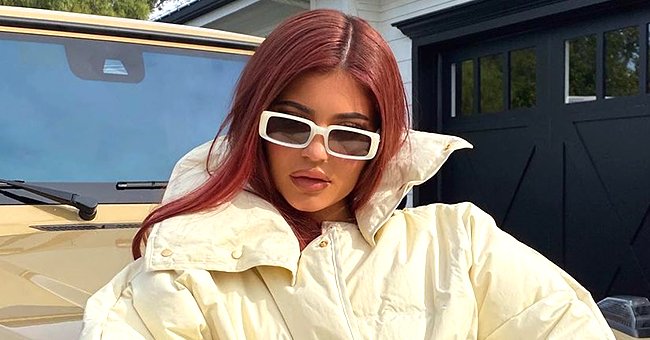 Instagram/kyliejenner
Kylie Jenner's Daughter Stormi Shows Her Precious Smile in a Pic — Does She Look like Her Mom?
Cosmetic mogul Kylie Jenner showed off her daughter Stormi looking chic and casual in a new Instagram pic. The toddler's adorable smile and unmistakable resemblance to her mom stole the moment.
What's not to admire about the 3-year-old daughter of beauty mogul Kylie Jenner and rapper Travis Scott. Born into wealth and affluence, this adorable toddler has captured hearts since gracing the world in 2018.
In a new pic shared on Jenner's Instagram account, the tot embraced her A-game once again, flashing a charming smile while seated on the back seat of an exquisite car.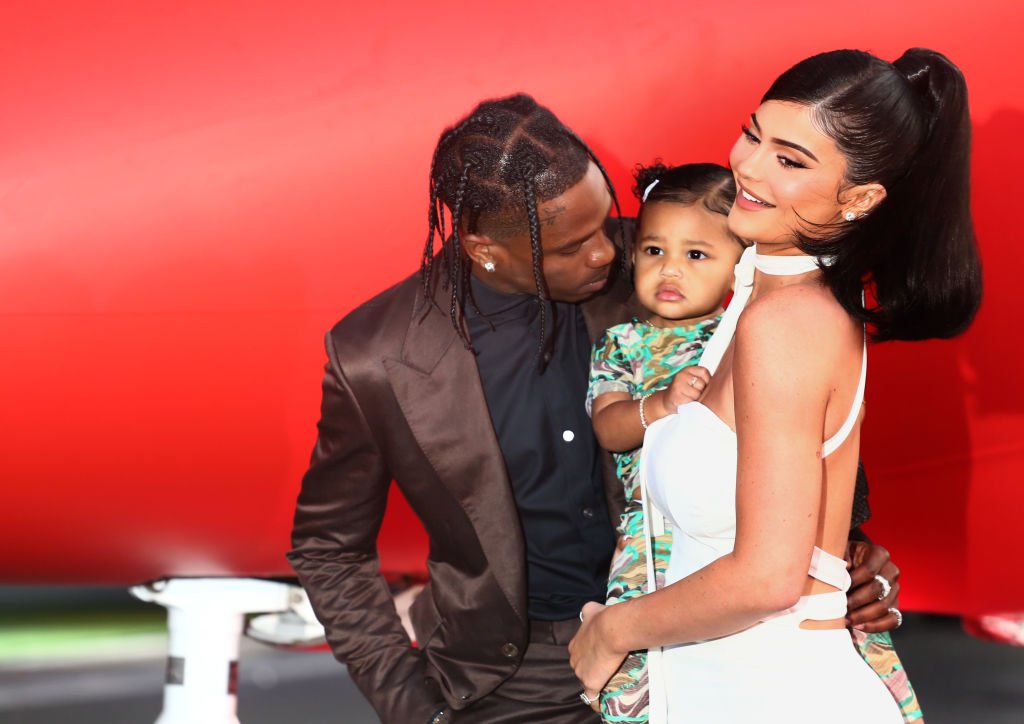 Kylie Jenner, Travis Scott and their daughter Stormi Webster at the "Look Mom I Can Fly" Los Angeles Premiere, 2019 in Santa Monica, California | Photo: Getty Images
The picture showed Stormi seated casually with her seatbelt fastened. She looked chic in grey sweatpants and a matching grey hoodie with her hair packed up into a mini curly bun.
The toddler's spot-on white kicks with red highlights added some color to the otherwise monochromatic outfit, complementing the precious smile playing on her lips. The mother of one captioned:
"This little forced smile. I can't handle the love I have for this little baby. Changed my life."
Fans immediately flooded the comment segment with odes to the beautiful toddler, including Caitlyn Jenner, who acknowledged her love for the little girl's smile.
Most pointed out Stormi's resemblance to her billionaire mom, while others commended the child's choice of outfit. It appears the casual appearance has become the enviable tot's go-to look in recent times.
The mother-daughter duo has gifted the world with unbearably cute photos of them twinning.
In another shot on Jenner's Instagram, the youngster rocked the neutral grey ensemble, opting for a tank top with colorful printed sneakers as she posed beside Jenner's orange $400k Lamborghini.
Stepping out with her mom in Los Angeles on Monday, the 3-year-old opted for a white T-shirt and beige pants, with her blue-printed kicks adding a spot-on stylish contrast. Again, she easily passed for her mom's lookalike.
The mother-daughter duo has gifted the world with unbearably cute photos of them twinning on occasions. Most notable was their metallic red ensemble to usher in the Christmas season and the daring brown overcoats the pair rocked in a subsequent post.
Jenner recently shared on her Instagram story that she and Stormi received identical pink zip-front travel jumpsuits from Balmain Paris ahead of their next luxury trip.
The special delivery came as a well-deserved surprise for the tot who missed out on her annual Stormi World birthday due to the ongoing COVID-19 pandemic.
Taking to Instagram, the mother of one who admitted to craving Craig's bread throughout her pregnancy, explained the cancellation of the annual birthday celebration.
She also gave fans a glimpse of the alternative celebration graced by Stormi's cousins and the rest of the family. Although not as lavish as the would-have-been Stormi World 3, the "cousin party" turned out spectacular.
There are perks to having a billionaire mom from the Kardashian clan and enjoying a full-blown birthday party against the odds was one of them.
Please fill in your e-mail so we can share with you our top stories!