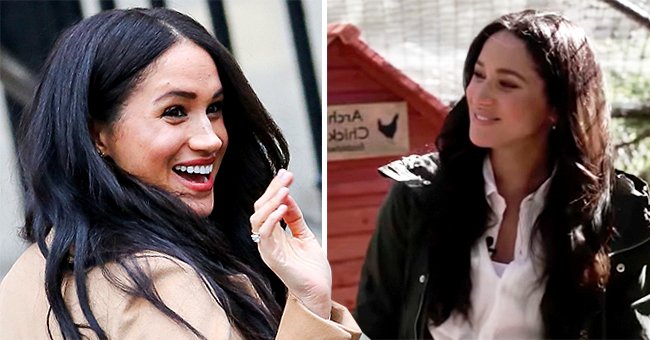 GettyImages youtube.com/The List
Meghan Markle Sports a Stylish $60 J Crew Jacket While Showing Oprah Her Family's Chicken Coop
During her tell-all interview with Oprah Winfrey, The Duchess of Sussex, Meghan Markle was spotted in a fabulous best-selling J crew jacket. Take a closer look at her stylish outfit choice.
There seem to be many things many people like about the Duchess of Sussex, Meghan Markle. Although many, her impeccable style is most certainly one of them.
In what has become one of her most explosive and talked about interviews ever, Markle recently sat down with show host maven, Oprah Winfrey alongside her husband Prince Harry in a tell-all interview about their turbulent past couple of years in the royal family.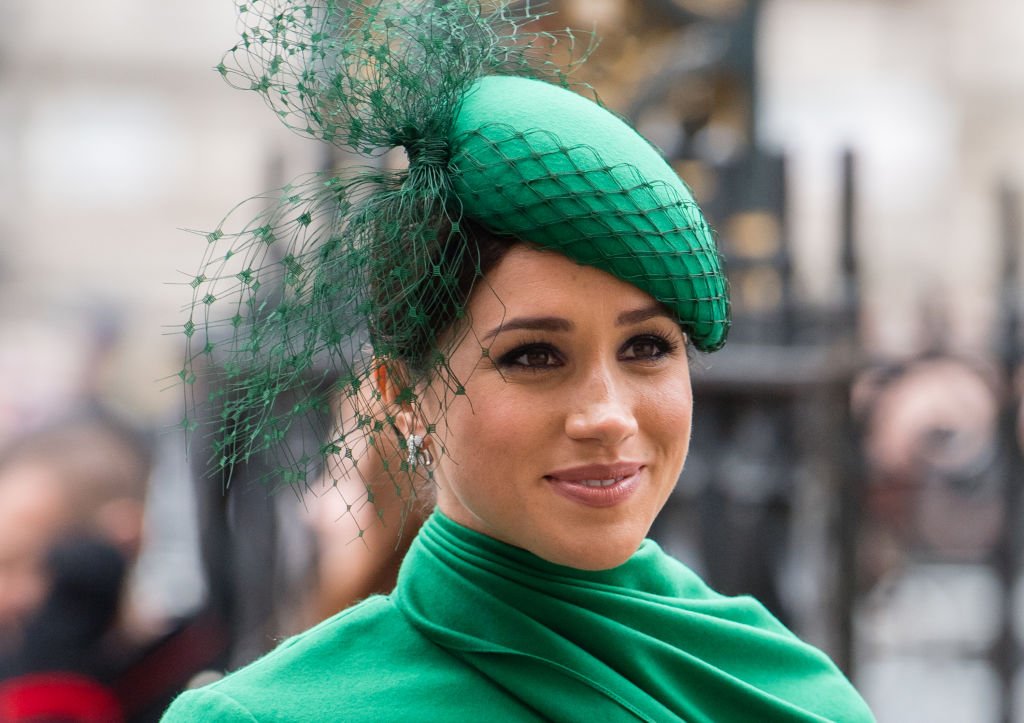 Meghan Markle attends the Commonwealth Day Service 2020 on March 09, 2020. | Photo: Getty Images
During the CBS special, which was aired on March 7, the Duchess was seen sporting a perfect lightweight J.Crew jacket. The look, although simple, was as elegant as the woman wearing it.
The lightweight jacket, which reportedly cost around $60, was spotted in a brief clip showing her and Prince Harry's Montecito California home during the interview.
Markle, who is pregnant with her and Harry's second child, looked nothing short of radiant as she gave Winfrey a tour of her son, Archie's "chick inn." She layered the stylish dark green jacket over a button-down shirt and paired it with a pair of skinny jeans.
To complete the look, the Duchess had on a pair of Hunter rain boots with her dainty nameplate gold necklace with the letter "A" — for Archie — as her major accessory.
Over the years, the duchess's choice of style and even makeup have sometimes gone against some crucial royal rules.
For the entire interview with Winfrey, Markle's outfit choices were most certainly thought out and perfectly planned to suit the mood. While her J.Crew jacket might have been a number for comfort, her dress for the main interview certainly had a message.
Given that the entire interview was a bombshell in itself, it was inevitable that the Duchess would go for a dress with purpose. She spoke with Winfrey in a gorgeous Giorgio Armani black silk wrap dress.
The exact design on the dress was what truly conveyed a message like no other. The black Giorgio Armani dress had a white lotus flower print cascading downwards just on the right shoulder.
Markle's outfit choice reportedly used a lotus flower symbolism. The lotus flower often symbolizes rebirth, which, in every essence, was the theme of the explosive tell-all interview.
Over the years, the duchess's choice of style and even makeup have sometimes gone against some crucial royal rules. This includes when she wore French designer Christian Dior for Archie's christening.
The members of the royal family are always expected to wear pieces made by British designers. The royal family recently addressed Markle and Harry's interview with Winfrey.
The official statement promptly stated that they would address any concerns, especially those concerning race brought up in the interview, privately.
Please fill in your e-mail so we can share with you our top stories!