Sisters Debbie Allen and Phylicia Rashad Sing & Dance While Spending Time with Their Family
Debbie Allen and her sister, Phylicia Rashād, are spreading their good vibes in a video clip recently shared on Instagram. The gorgeous sisters entertained fans as they sang and danced at the "Grey's Anatomy" actress' home.
Acclaimed actresses Deborah Allen and Phylicia Rashād's sisterhood is a beautiful thing to watch. The lovely sisters share a passion for entertainment, whether on the clock or just at home.
Recently, the pair enjoyed some family time and shared footage of their merry activities on Instagram. Fans were delighted and inspired by the actresses' close relationship.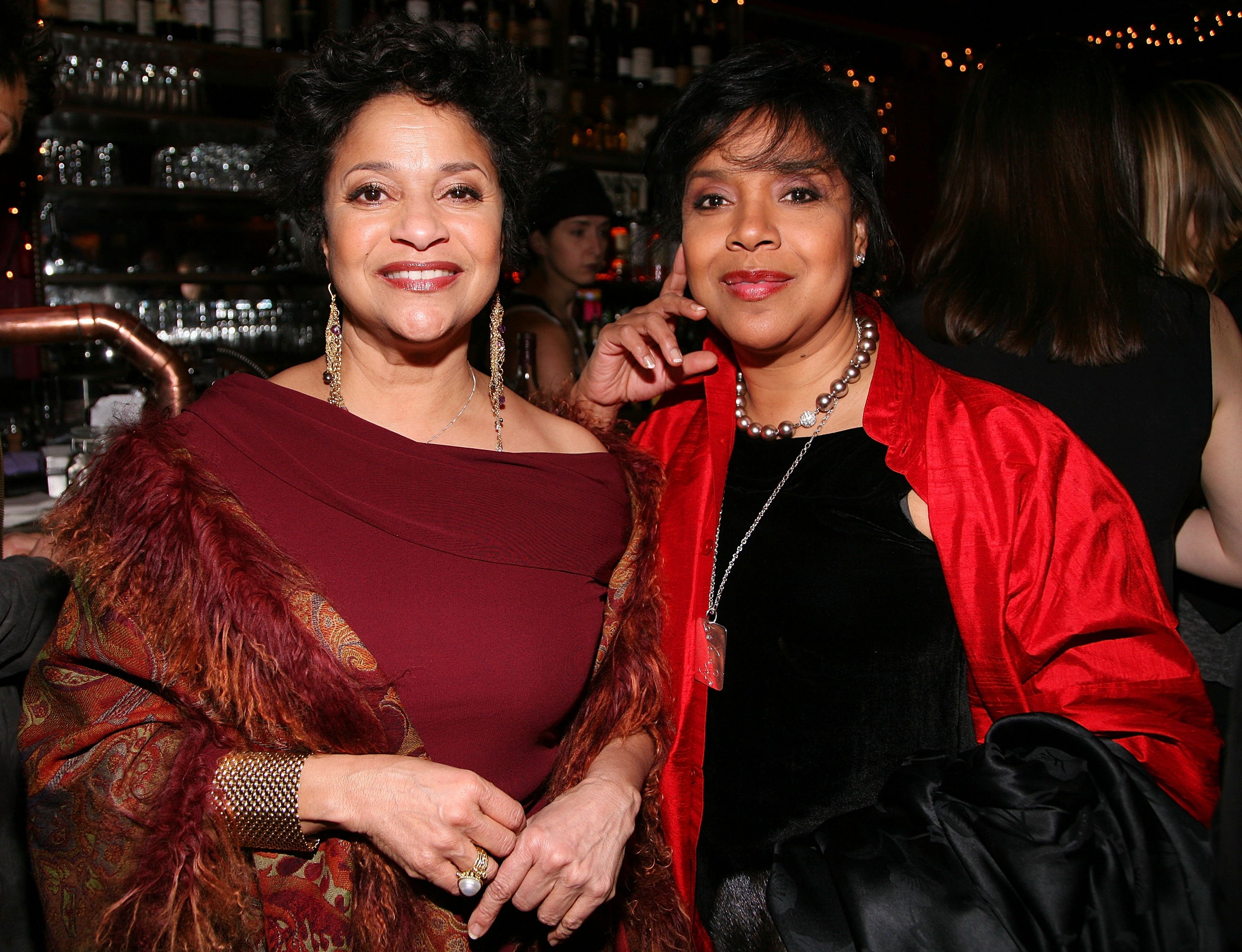 The video clip began with a makeup-free Rashād singing and dancing to Will Downing's eighties hit song, "Free." The "Creed" actress looked comfortable and cozy in an oversized cream sweater and black pants.
As Rashād twirled in the kitchen, the camera panned around to show Allen, who was holding the camera, exclaiming, "this is what I call happiness." 
After a few seconds, Allen turned her camera to her husband, Norm Nixon, and their granddaughter, Shiloh Williams, who was clearly camera-shy and tucked her face into Nixon's chest. She also filmed other family members and captioned the post:
"How we roll in the Nixon Household!"
Pure joy emanated from the merry video clip, and fans reacted by liking the photo and taking to the comments section to express their sentiments.
"This just brought all kinds of smiles to my face," remarked one fan while another commented, "so much love it vibrates right from your video!" A third fan added, "You two are the dopest."
The love from fans is typical for Allen and Rashād, who are well respected in the film, dance, and theatre industries because of their outstanding work throughout the decades. 
Following in the footsteps of their mother, Vivian Ayers, a Pulitzer Prize-nominated poet, the two women have inspired women worldwide through notable works such as Rashād in "The Cosby Show" and Allen in "Grey's Anatomy."
While Allen and Rashād have an unbreakable sisterly bond, they still have their own separate lives and families. Rashād has two kids, Condola Rashād and William Bowles III, while Allen is mom to Vivian, DeVaughn, and Norman Nixon.
Not only is Allen a mother, but she's also a grandmother and takes her role very seriously. Last year, she told Essence that spending time with her granddaughter, Shiloh, is one of the things that helps her maintain her peace.