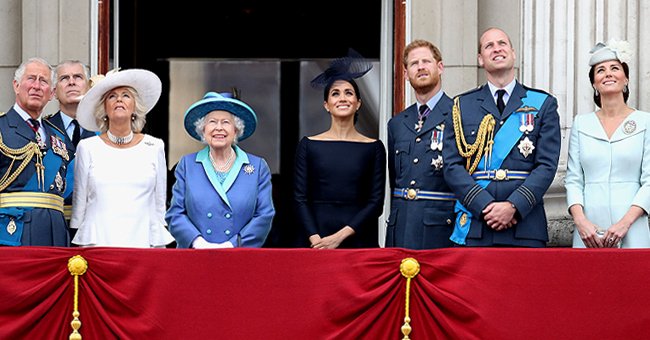 GettyImages
5 Times Royal Family Members Spoke Out about Sentimental Values and Mental Health Battles

As mental health becomes a prevalent topic, here are five times members of the royal family have opened up about their mental health battles over the years.
As the world is evolving, the topic of mental health is being discussed in public, and we have found out that mental health battles don't discriminate. Nobody truly has life entirely rosy, including the royal family.
As part of the need to remove the stigma associated with issues like depression and anxiety while also telling their truths, here are five times that members of the British royal family have openly spoken about mental health.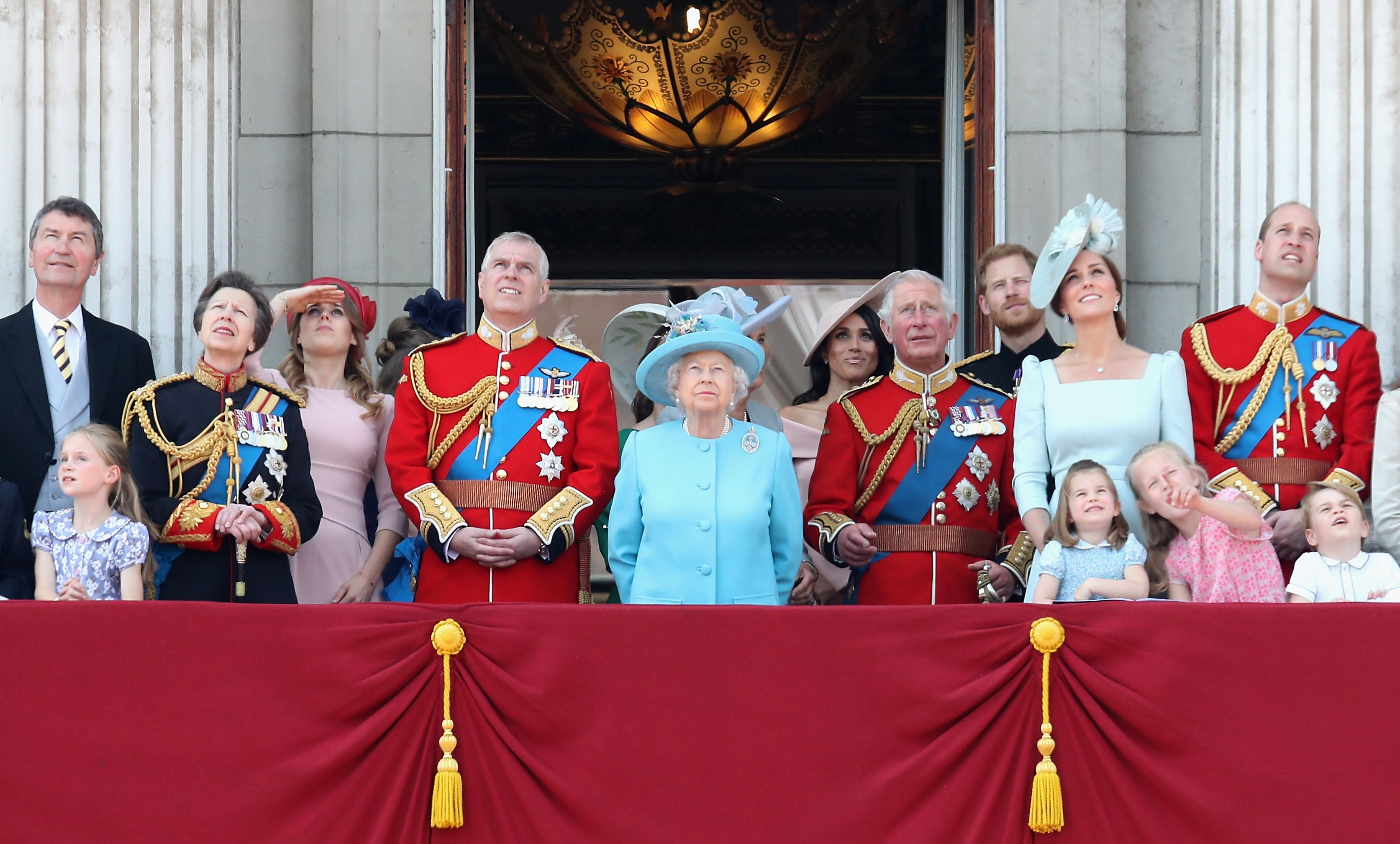 The royal family watch the flypast on the balcony of Buckingham Palace at Trooping The Colour on June 9, 2018 | Photo: Getty Images
PRINCESS DIANA ON POSTNATAL DEPRESSION
In the famous 1995 BBC Panorama interview, the late Princess Diana opened up about her struggles with postnatal depression. The Princess of Wales shared that no one ever discussed the possibility of being depressed after welcoming kids.
The late royal noted that she struggled to get out of bed in the morning and felt very low in herself. Unfortunately, when she spoke about it, she was labeled as unstable and mentally unbalanced.
PRINCE WILLIAM
At the 2018 Mental Health Conference, the Duke of Cambridge got candid about his time as an air ambulance pilot and how the job's intensity negatively affected his mental health. In his words:
"The relation between the job and the personal life was what really took me over the edge. And I started feeling things that I've never felt before."
The father-of-three once confessed about the struggles of fatherhood, admitting that he feels overwhelmed at times. William explained that the traumatic experience of losing his mother young often brings back negative emotions in leaps.
WILLIAM AND KATE ON PRINCE CHARLES
During an interview in April 2020 amid the COVID-19 pandemic, Prince William and Kate shared that Prince Charles struggled with his mental health amid the lockdown because he couldn't go out for walks.
The Duke and Duchess of Cambridge noted that the Prince of Wales enjoyed being outdoors and walking, so having to give that up while recovering from the virus negatively affected him mentally.
PRINCE HARRY
In 2017, Prince Harry shared for the first time how his mother's death had a traumatic effect on his mental health. The Duke of Sussex, who was 12 when Diana died, said it caused him to shut down his emotions for almost 20 years.
Harry noted that denying his emotions had a severe effect on his work and personal life. However, through it all, he managed to find help in activities like boxing that helped him with his suppressed anger.
MEGHAN MARKLE
During Prince Harry and Meghan's tell-all interview with Oprah Winfrey, the Duchess of Sussex shared that she battled suicidal thoughts while pregnant with Archie in 2018. Meghan said that she found herself not wanting to be alive anymore.
The duchess admitted that she felt ashamed speaking to her husband about her mental health struggles. However, she had to open up to him out of fear of going through with the constant frightening thoughts in her head.
Royals aren't the only ones who have opened up about mental health struggles. Celebrities like Selena Gomez, Ryan Reynolds, Beyoncé, Chrissy Teigen, Emma Stone, and Dwayne Johnson have shared personal stories of their struggles.
Please fill in your e-mail so we can share with you our top stories!