Top 10 Ridiculously Expensive Houses Of NBA Players
On the basketball court, NBA stars do nothing in half measure. The same applies to the places they call home. Let's look at the top 10 most expensive estates owned by NBS stars. 
The top basketball stars earn millions of dollars, and it affords them a level of luxury and comfort that shows in their choice of a home.
From pools with a waterfall to air-conditioned dog houses, we're going to look at some of the most expensive and extravagant mansions owned by the NBA players; price estimates were taken from 2016.
View this post on Instagram
10. MICHAEL JORDAN
Coming in with the most expensive choice is Michael Jordan's mansion. Priced at a staggering $29 million, the 56,000 square foot estate has everything you can dream up.
 Three climate-controlled garages, a complete gym, an NBA regulation-sized basketball court, a tennis court, a putting green, and a three-bedroom guest house!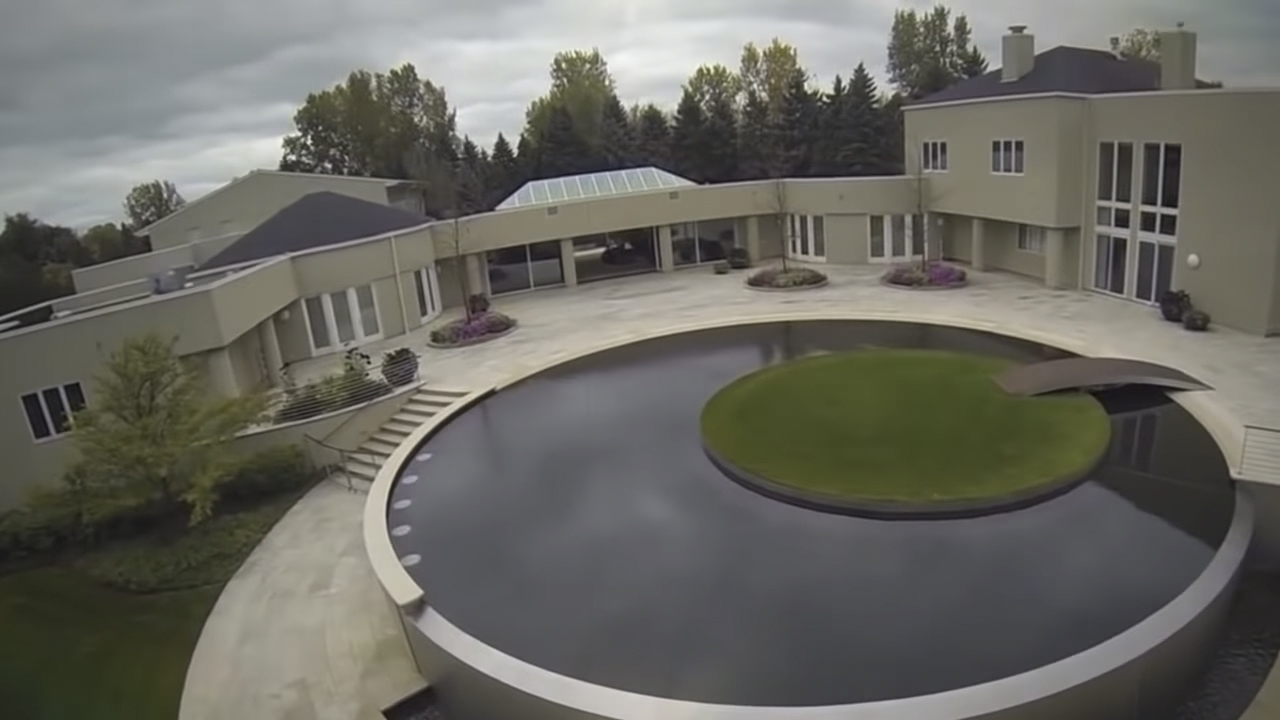 Jordan had the estate on the market for a long time, but he struggled to get it sold. Besides being pricey, it's situated in Chicago, Illinois, significantly colder than other areas like Los Angeles and Miami.
9. LEBRON JAMES
LeBron James was going through a rough time after leaving Miami Heat and returning to the Cleveland Cavaliers. He had to say goodbye to his magnificent home in Miami.
The estate is at a modest 12,100 square foot size, with a standard eight bedrooms, six bathrooms, a wine cellar, guest house, library, home theater, an infinity pool, and a dock that can host two 60-foot yachts.
LeBron didn't have any issues selling his home - his asking price was $15 million, but he sold the property for $13.4 million instead to real estate developers. That's 4.4 million over what he originally paid!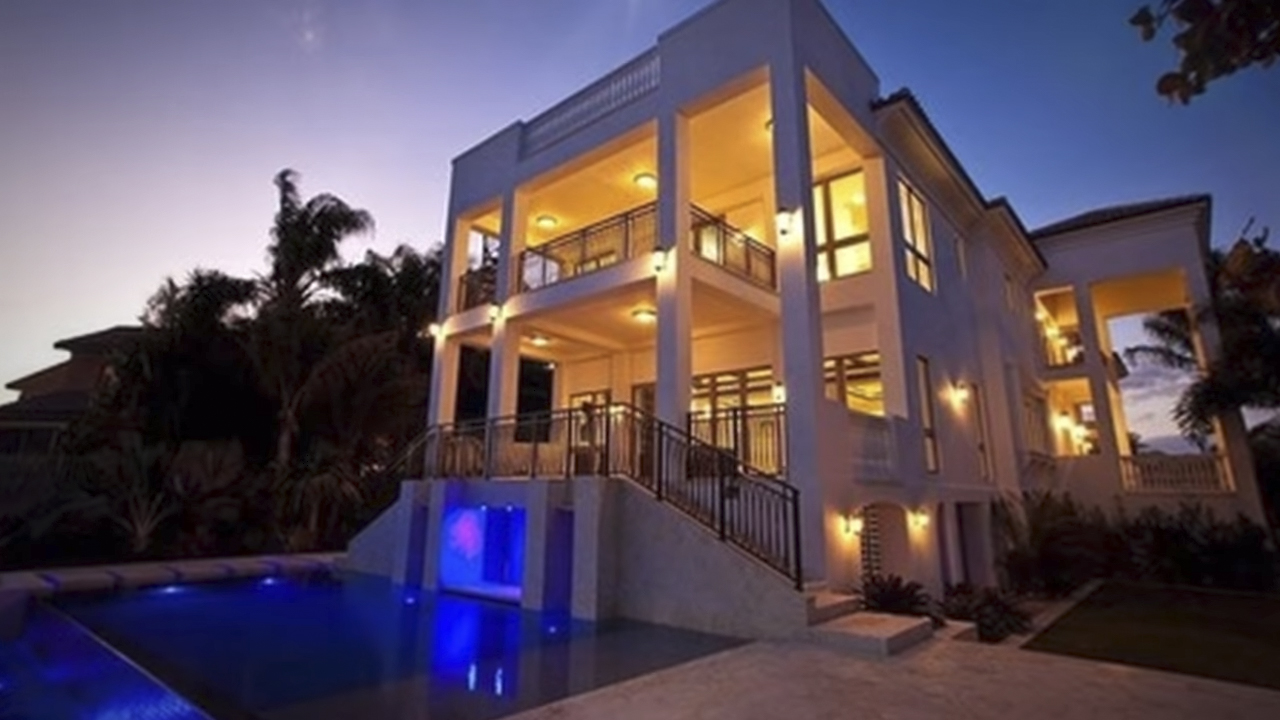 8. CHRIS BOSH
Chris Bosh also put his mansion up for sale after making a movie. He signed a five-year $118 million contract with the Miami Heat, forcing him to move.
His asking price? $14.5 million. Its location is amazing - the 10,000 square foot villa is nestled at the top of California's Highlands.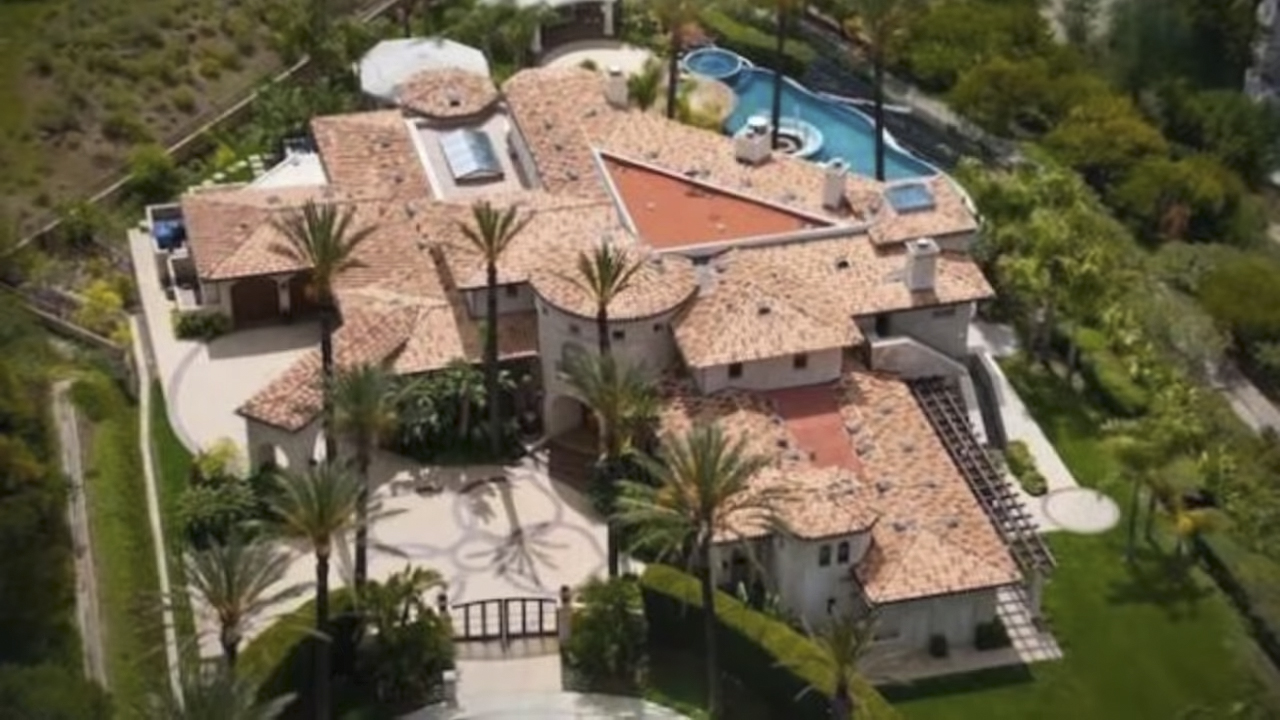 It has a beautiful view of Topanga Canyon and the Pacific Ocean. Outside, there's an infinity pool with a swim-up bar and a full, outdoor waterproof kitchen.
The mansion itself has six large bedrooms, eight full bathrooms, a professional full-size gym, a home theater, plus a sports bar and billiard room. He offered a $45,000 rental a month.
7. DWAYNE WADE
Located just a few blocks away from his close friend and teammate Chris Bosh, Miami Heat's Dwayne Wade finally settled down for a $17.9 million - after looking at more than 50 homes!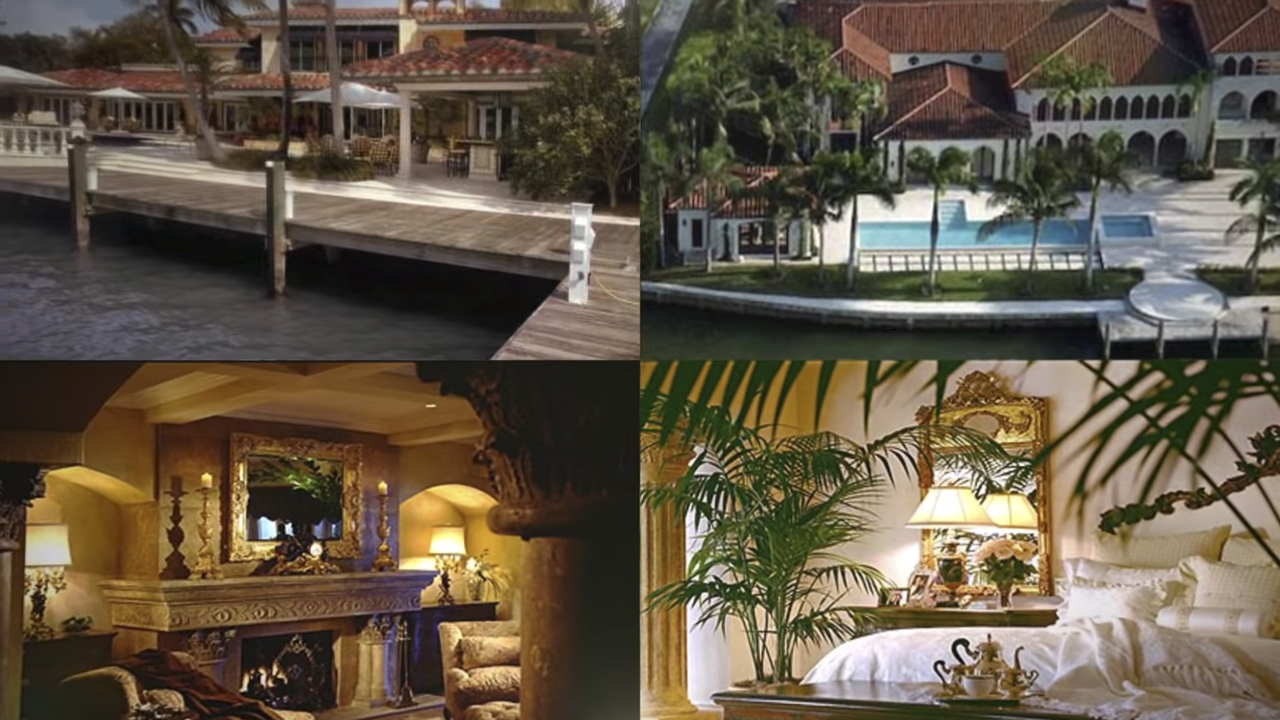 Located on the LaGorce island, the Mediterranean style house is backed right onto the beach, providing the basketball star with a stunning view of the ocean.
The mansion comes with 8 large bedrooms, 9 full-sized baths, a tennis court, a wet bar, an adjacent guest house, an air-conditioned doghouse, and, you guessed it, a basketball court.
6. LEBRON JAMES ... AGAIN
LeBron James made a lot of money off his endorsements with companies like Gatorade, Coca-Cola, and McDonald's. And he put his earnings towards a $9.2 million starter home that he built from the ground up.
The 30,000 square foot Bath Township property has 19 rooms - which includes 6 bedrooms, 8 full bathrooms, a recording studio, a two-lane bowling alley, an online casino, a home theater, sports activity bar, aquarium, barbershop, and the main bedroom suite.
However, 13 years later, Lebron was looking for an upgrade - and he's since become a proud owner for a $50 million mansion that's privately located in the Coral Gables community.
5. CHRIS PAUL
After trading into the Clippers, Chris Paul bought Avril Lavigne's Bel Air mansion for  $8.5 million. And it has no shortage of amenities. 
The 12,000 square feet home boasts 8 bedrooms, a pool, a hot tub, a wine cellar, a tennis court, a gym, a spa, a study room, a home theater, an outdoor patio with a TV, a fully equipped outdoor kitchen, and outdoor bar.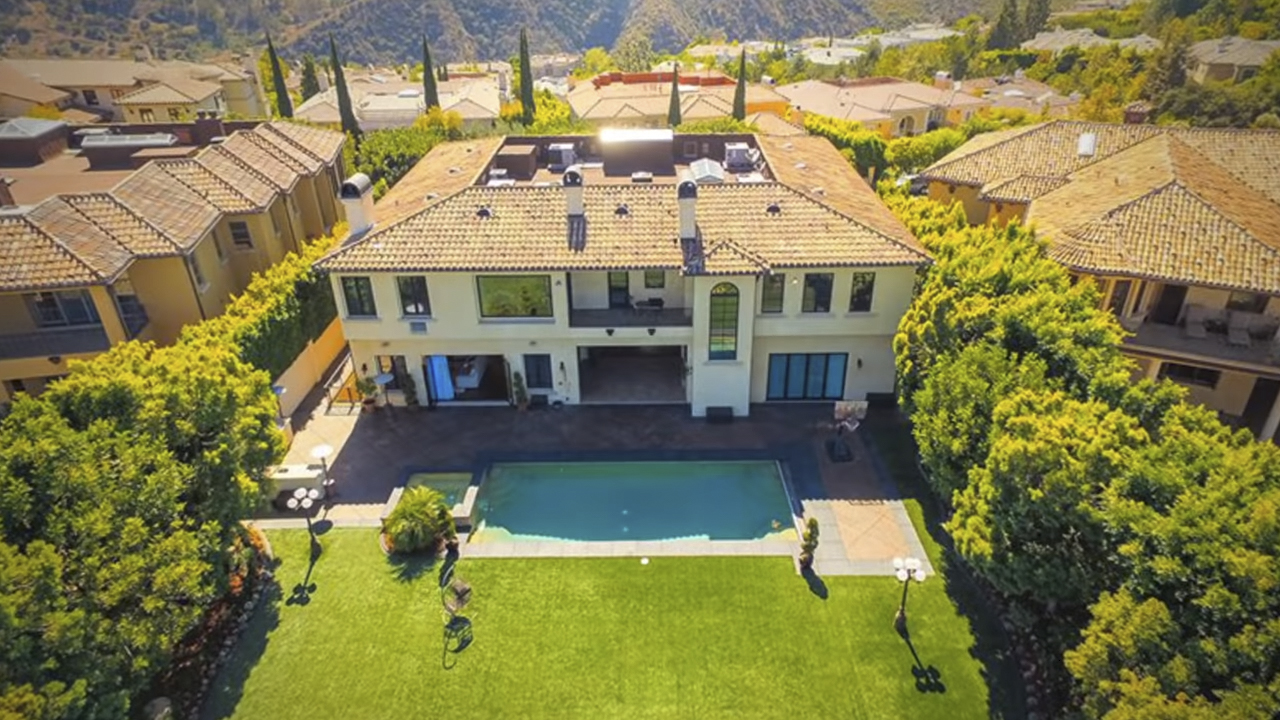 4. DIRK NOWITZKI
The German basketball player bought an $8 million mansion located in Straight Lane, Dallas, Texas - which is also known as Billionaires Row.
The property has 9,215 square feet, with a colonial revived style. It has 5 bedrooms, 6 bathrooms, and beautiful tall ceilings. Of course, the mansion came loaded with your typical necessities, such as a three-car garage, a tennis court, a swimming pool, and a basketball court!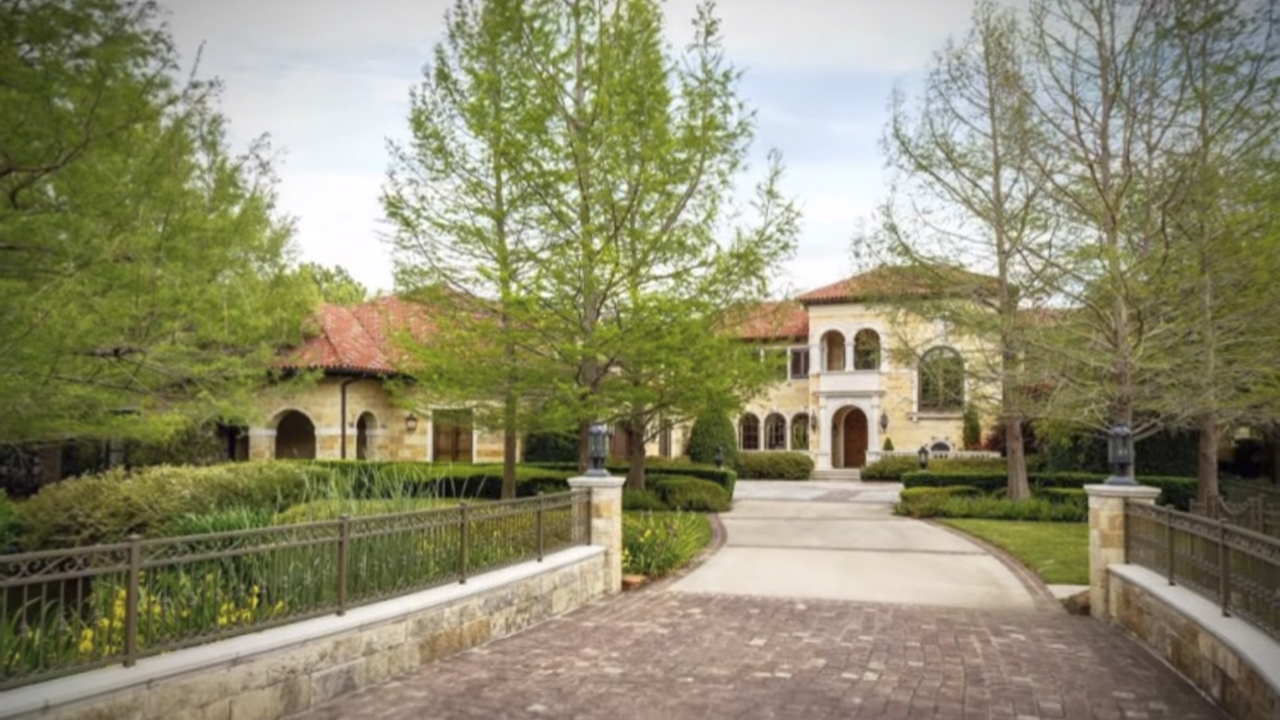 3. DWIGHT HOWARD
The Houston Rockets' NBA superstar suffered a huge loss on his waterfront mansion estate. The property is located in Longwood, Florida, and was originally bought for $7.78 million.
However, after the 2008 housing market crash, Howard's house never ended up fully recovering from the blow. In 2016, he put up the property for 3 million dollars less than what he first paid.
The 11,000 square feet mansion includes 5 bedrooms, 7 bathrooms, a massive, professional chef's kitchen, a pool room, a screening room, an outdoor kitchen, a swimming pool with an attached lazy river, and a large gym.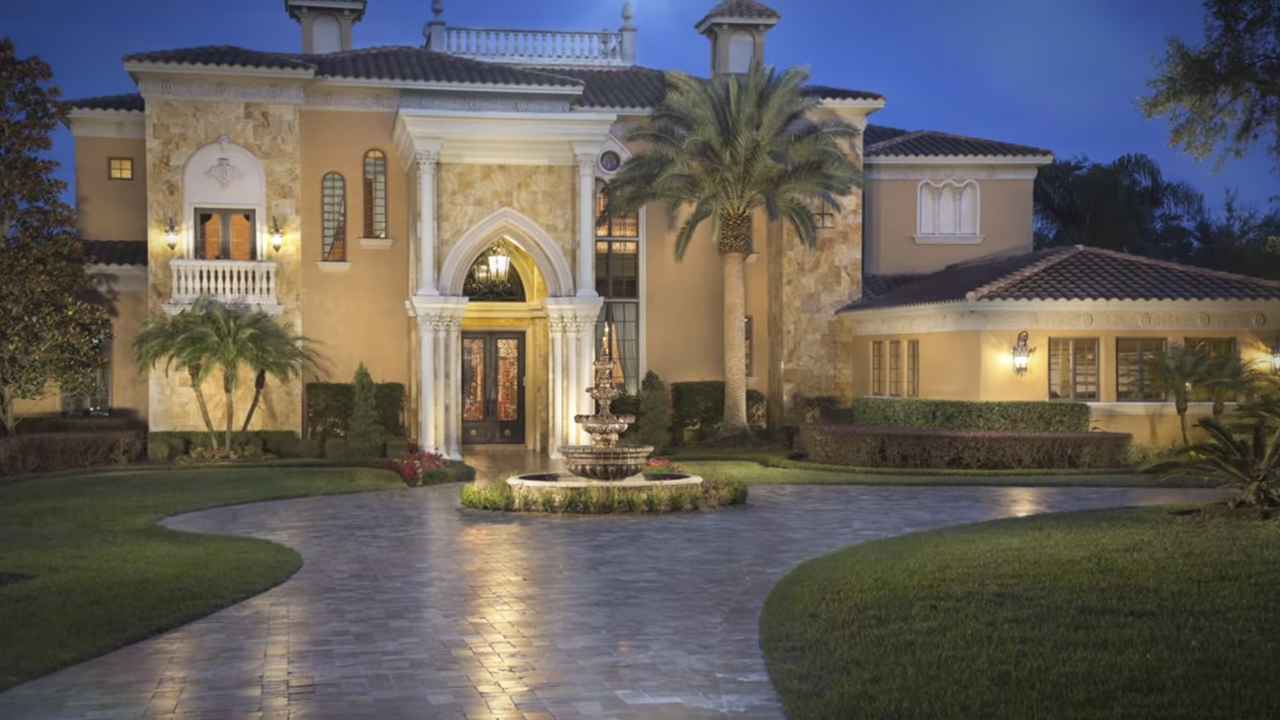 2. KENYON MARTIN
The NBA veteran's Texas mansion was put up for sale for a super low price. The 15,000 square foot estate is pretty extravagant, and the asking price was only $5 million.
It has 5 bedrooms, 7 bathrooms, life-size dolphin fountains, white marble floors, a bowling alley, an outdoor cabana, huge pool, a huge room for playing pool, 9 car multi-garage, and a basketball court.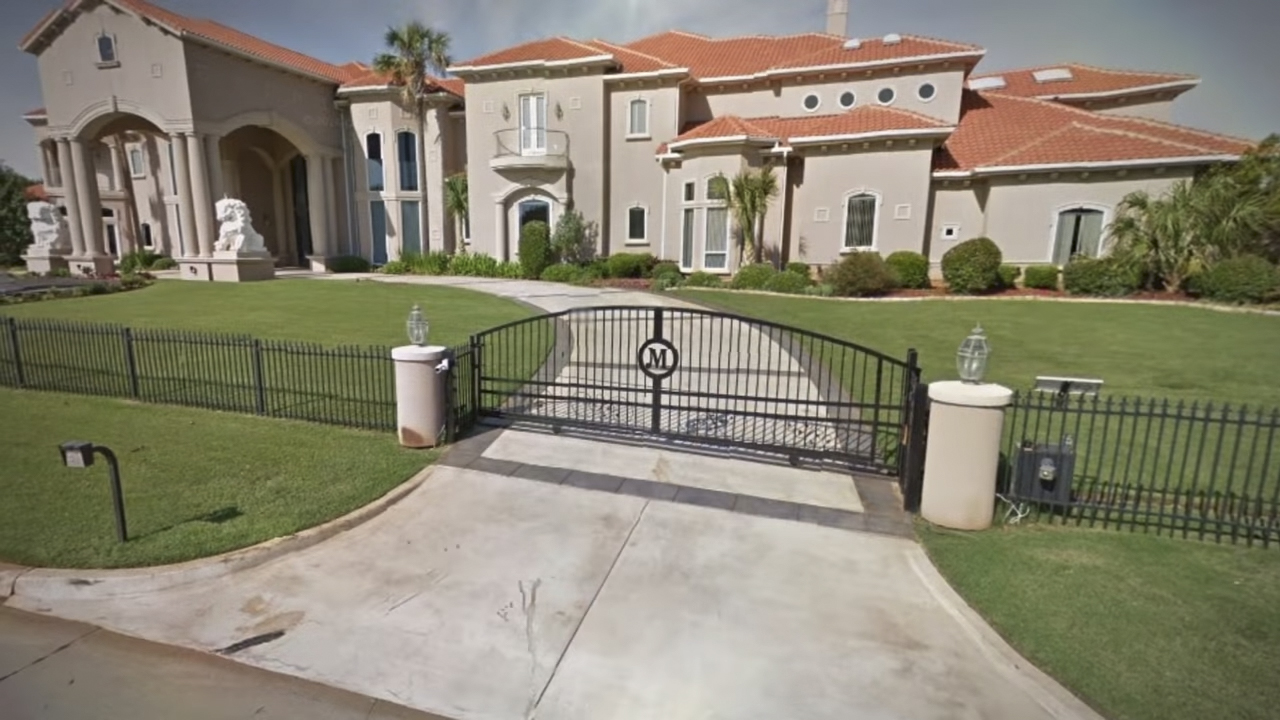 1. JOHN WALL
The basketball player purchased a 17,000 square foot mansion worth $4.9 million with 8 bedrooms and bathrooms. 
Some of the most important features are the waterfall swimming pool, outdoor grilling center, a home theater, a six-car garage, a personal gym, and just like the rest of the properties - a basketball court.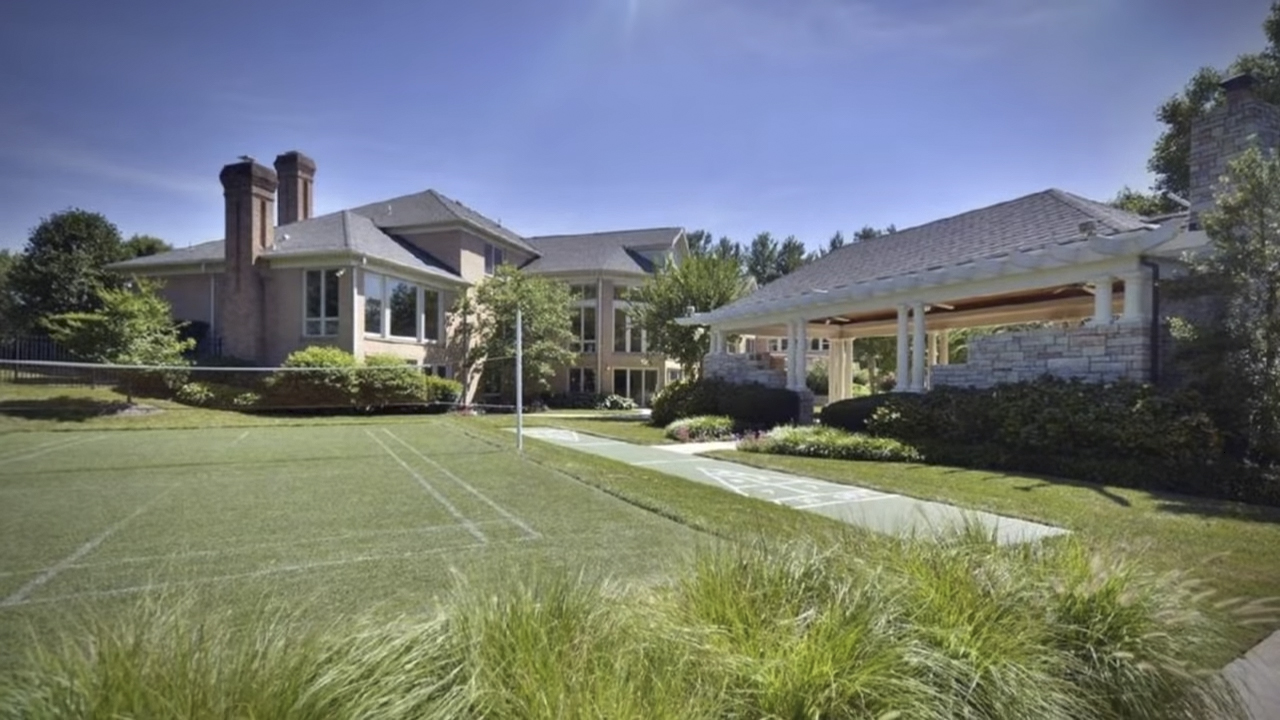 Let us know which mansion off the list was your favorite and why! And make sure to check out our other interesting related articles too.
Related: